Solardo and Idris Elba walk the walk with new house single, 'Big Talk' via Ultra Records
Dance music tastemakers Solardo and Idris Elba have joined forces for the swelteringly club-ready single "Big Talk," setting the sonic agenda for bass forward house music for the coming calendar year. Playfully dirty, the new release leans its weight on an undeniable beat and equally hypnotic hook, but leaving it at that undercuts the sexy nuance and swelling basslines. A track that doesn't only talk the talk, but walks the walk, the new single from Solardo & Idris Elba is out now on Ultra Records.

Refusing to be pigeonholed into any one dance genre, the UK's Solardo has long proven their ability as musical chameleons, resulting in a growing discography that's as impressively varied as it is seamless. From the Trance inspired "I Can't Wait" alongside Tiësto and Poppy Baskcomb, to the underground techno Beatport favorite "Riser" and then there is always 2019's revision of Marshall Jefferson's timeless "Move Your Body," which continues to grow even further, it's clear that Solardo can simply do no wrong. Their new single sees the duo take to the studio with Idris Elba for the first time, dimming the lights for a sizzling production that's been turning the heads of many already.
Commenting on the new single, Solardo says:
"We met Idris in Las Vegas back in 2017 where we played back to back at EDC and we hit it off and kept in contact. We heard Idris on a track and saw him play a few sets, and as we are huge fans, we thought it would be cool to do a track together. Overall, it probably took a year or so going back and forth with ideas which were both reflective of our styles. We wanted the track to both sit in the underground market as well as being a little more accessible to the larger audience. I think we did that with 'Big Talk' and now we're buzzing to have it being released!" 
Hackney-born Idris Elba has had a string of acclaimed releases alongside the likes of David Guetta, The Knocks, ARTBAT, Inner City, and now Solardo, since shifting efforts towards his musical career. With a sound that's as vibrant and diverse as his creative cohort's for this release, Idris Elba's work on "Big Talk" proves that he's as at home in the club as he is on the silver screen.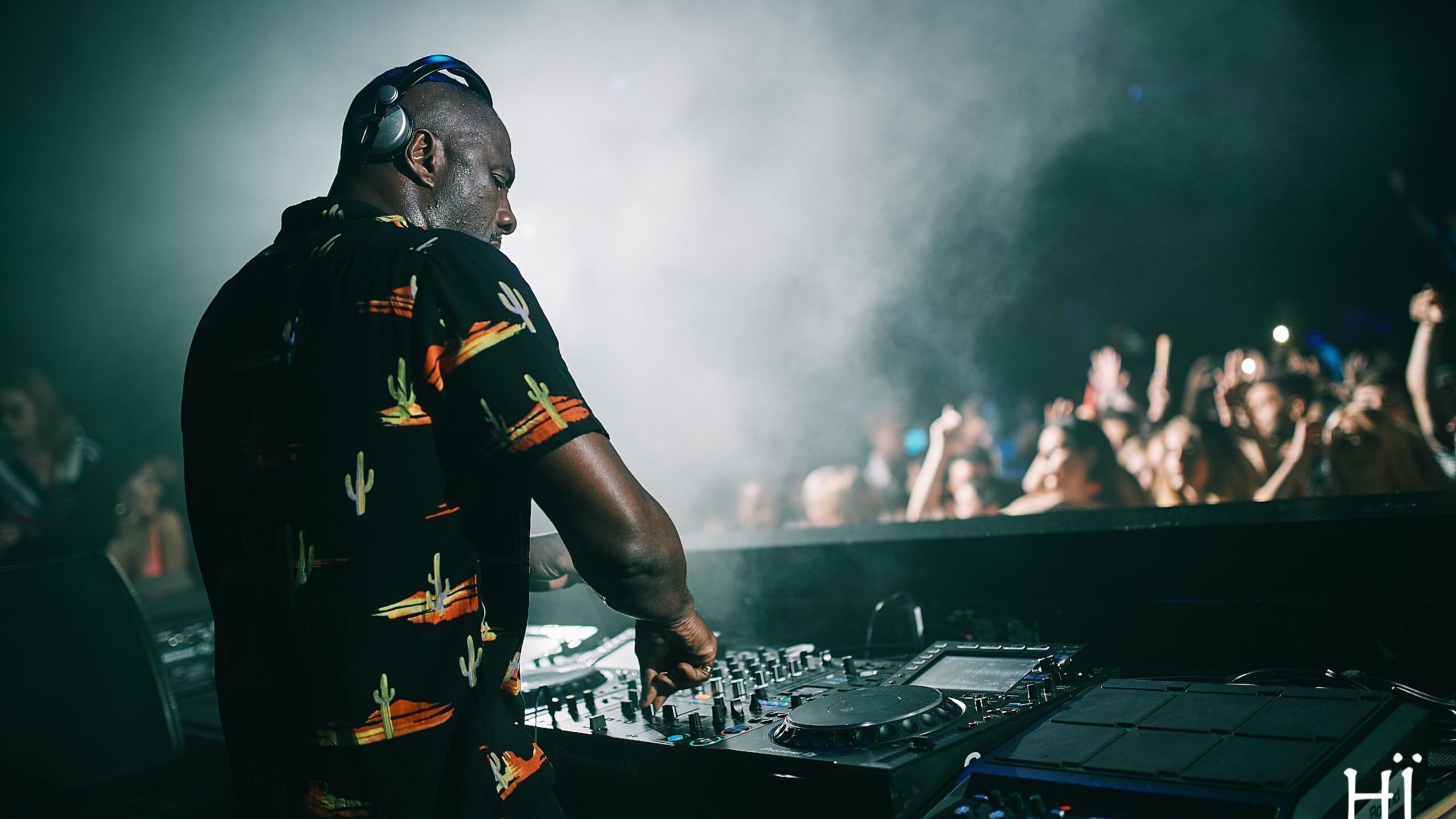 About Solardo
The born and bred Mancunian duo have blazed a mouthwatering trail to the top of the house and techno music world. With hit releases such as 'XTC' with Eli Brown, 'Move Your Body' with Marshall Jefferson, 'Tear It Up' with Paul Woolford, 'Roller Coaster' with Calvin Harris' alias Love Regenerator, residencies at both Hï Ibiza and Ushuaïa Ibiza placing them as a mainstay act on the white isle, and releases on Ultra Records, Repopulate Mars, and Hot Creations, the pair has been taking over the industry for almost a decade.
Outside of the studio, Solardo remain one of the most exciting and formidable house acts on the circuit. Fuelled by the success of their records, they've dominated festivals and clubs the world over and annually play at major festivals worldwide including Glastonbury, Tomorrowland, EDC Las Vegas, Ultra Music Festival Miami, Creamfields & Parklife to name a few. Over the past seven years, they've earned widespread plaudits for their encapsulating DJ sets and energetic performances but also as label owners and innovative forward-thinking producers.
Soundrive Music
Soundrive Music has established itself as the premier global source for all things EDM. With a reach in over 125 countries, it has quickly become a trusted and valued source for electronic dance music news, reviews, interviews, and features for DJs, artists, and labels. In addition to its comprehensive coverage of the EDM scene, Soundrive Music also offers a platform for up-and-coming DJs and artists to showcase their talent. Through its various events and collaborations with leading industry players, it provides opportunities for new talent to gain exposure and grow their careers.
Whether it's breaking news, brand new music, or in-depth interviews with the biggest names in the industry, the Soundrive Music is dedicated to delivering the latest and most comprehensive information about the world of electronic dance music. Soundrive Music's headquarters are located in South Africa with offices in Sweden and USA, founded on April 19, 2015 in Helsingborg, Sweden by Jacques Maurice Julie and Darren Johnathan Bezuidenhout.
Solardo – "Big Talk" feat. Idris Elba is out now via Ultra Records
Listen on Spotify
Connect with Solardo
Spotify | Instagram | Twitter | Facebook
Connect with Idris Elba
Spotify | Instagram | Twitter | Facebook