I covered one of the largest new year's eve festivals in Arizona, Decadence Arizona: Ancient Future, on behalf of Soundrive Music and this is how it went down!
Deciding where to ring in the New Year can often be a difficult decision with an overwhelming amount of choices, especially for those well informed about the EDM events happening throughout the world. That being said, we were certainly not disappointed in our decision to attend and cover the delightfully decorated and masterfully orchestrated Decadence Arizona: Ancient Future.
With it being the first year that Decadence would be held at the Phoenix Raceway rather than its previous home of Rawhide Event Center, we were extra eager to discover what the new location would bring to the table and how it could potentially add or detract from the overall energy and feel of the festival. We are pleased to express that the new venue was much more fitting for this particular event as it matched the futuristic theme and allowed for the creation of an extravagant, high-class celebration. Utilizing the largest festival map seen at the raceway yet, the venue accommodated 4 stages, a large VIP lounge, plenty of food & independent merch vendors, and even a dodge ball court!
While site and structure logistics definitely play an important role in pulling off large-scale events, everyone knows the main priority of any festival goer is the music/production. This year's Decadence brought in a well rounded roster of legendary artists such as Zeds Dead, Flume, Subtronics, Porter Robinson, Nicole Moudaber, and many more to span across the 2 days. In addition to the stacked lineup, we witnessed a level up in production that included plenty of lasers, large LED screens, confetti, and most importantly: immaculate sound. Another highlight of Decadence is the immersive experience created by the performance cast of "Weird & Wonderful," which consists of dancers, character actors, and artists of many kinds who not only perform on stage but interact with the crowd throughout the grounds.
Upon analyzing the sets of day 1 and 2 individually, there are a few artists that really stood out. Starting off with a day 1 headliner, the wildly popular and influential Flume took us through a journey of his timeless tunes where we got to hear tracks ranging from old SoundCloud treasures like "Tennis Court Remix" to the newly popular "Say Nothing" off his album Palaces. In usual Flume style, he brought out some of the vocalists featured on his works including Kučka and Kai which brought a unique and powerful energy that you don't experience at a typical DJ set. Overall, Flume created a vibe that was both nostalgic and euphoric, and to experience it all was truly a treat.
Listen to "Tennis Court Remix" on Soundcloud
Moving into day 2, legendary dubstep DJ Subtronics kicked things off with an early set that he graciously squeezed in before heading to another big gig of the evening. While many challenged the idea of placing such a big and cherished name into the 7 PM slot, we would not have gotten to experience it at all had this not been the arrangement. Thankfully, Subtronics made the absolute most of his set and was allowed full production with blaring bass and mind melting lasers and visuals. Having pioneered a particular sound and mixing style, he is always finding ways to level up his sets and produce something totally unique that is guaranteed to ramp up the energy of any crowd. The early evening Decadence crowd was no exception as even the man himself expressed that it may have been one of the most insane crowds he witnessed in 2022. While some may doubt the legitimacy of his claims, the roaring crowd reactions and synchronized jumping/headbanging throughout had everyone feeling the enthusiasm.
Finally, it's not an NYE festival without some epic countdown sets. Most attendees could be found at the main stage partying with Louis the Child, but we decided to hit up the Royal Ballroom stage to take our journey into the new year with Dirty Bird duo Walker & Royce. It was no mistake as the pair completely electrified the room with a set that was deep, groovy, and sexy using their classic and recognizable house sound mixed with the harder, soulful sounds of techno. There was a wholesome energy in the air as the clock hit midnight and friends, family, & lovers hugged and kissed in celebration before continuing to dance the night away to the sick beats of Walker & Royce.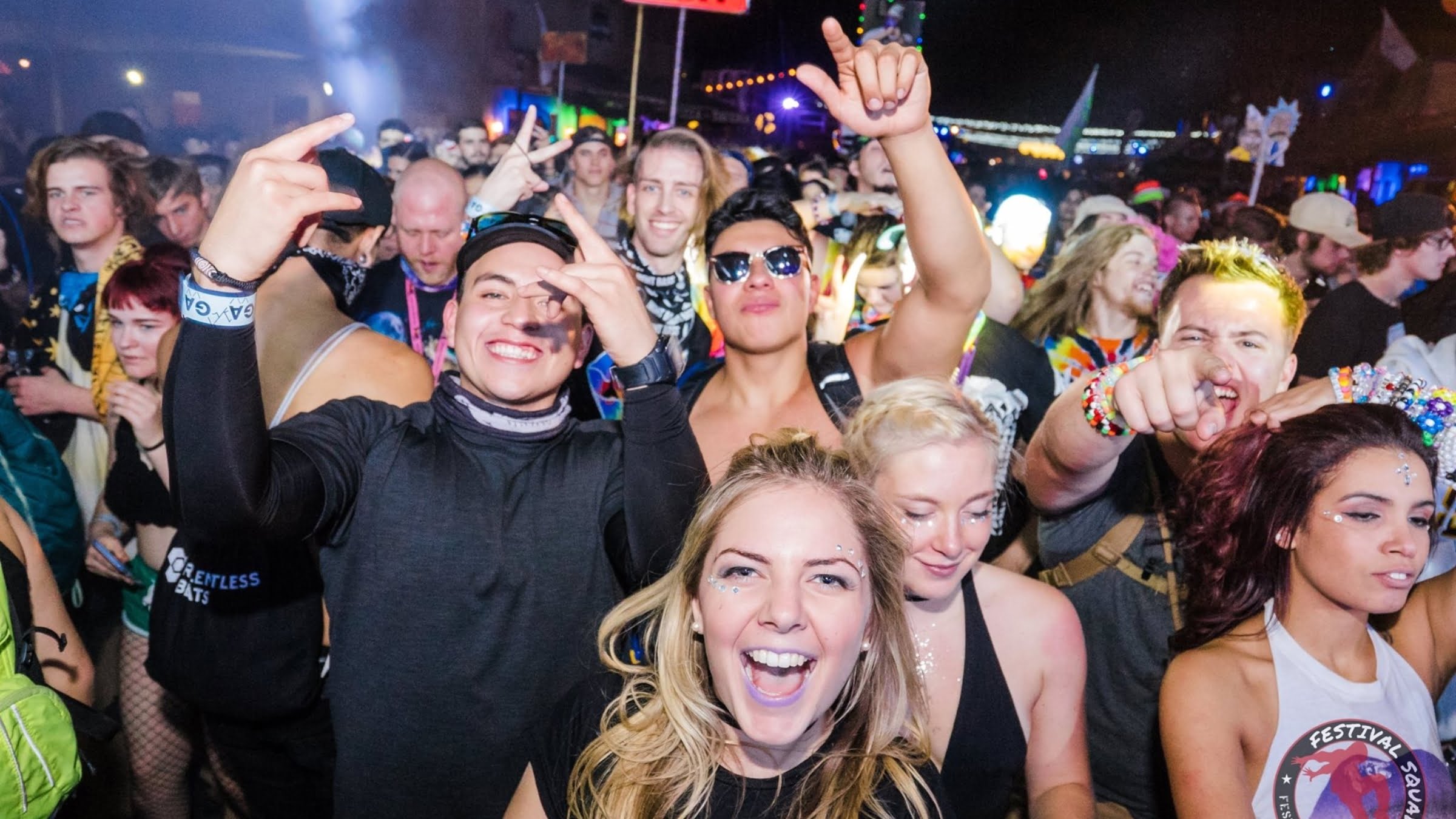 To conclude, Ringing in the New Year at Decadence Arizona made for an unforgettable and magical experience. We were ultimately impressed with the set up as well as production, and of course with so many talented artists the music was guaranteed to be absolutely insane. If you find yourself looking for New Years festival plans come next year, consider Decadence for a massive celebration with some of the best names in electronic music
Soundrive Music continues to go from strength to strength as the most in-depth and global EDM news source for everything electronic dance music related. With an audience in over 125 countries, we are fast becoming a valued and trusted source for electronic dance music news, reviews, interviews and features for DJs, Artists and Labels alike.
Connect with Sarah Mcvey