Martin Garrix has made his highly anticipated return to the stage this past weekend, with his first two shows at Austria's 'Electric Love' and 'Creamfields' in the UK since the pandemic hit last year.
As a last-minute surprise addition to the line-up, Garrix closed down Electric Love's second festival day on Friday as well as the STMPD RCRDS stage at Creamfields on Sunday with a spectacular set. Mentioning he was holding off on releasing some of his signature festival tracks during the pandemic, he put that to sleep when premiering five brand-new ID's over the weekend with guest appearances from Julian Jordan, John Martin and Michel Zitron. Garrix also got to play AREA21's brand new track 'Lovin' Every Minute', as well as his rework of the successful UEFA EURO 2020 song 'We Are The People' with U2's Bono and The Edge, for the very first time.
Not sitting still, he managed to keep fans worldwide entertained the past 1,5 years with a handful of live streams, taking them with him on Dutch Waters as well as to the rooftop of his Amsterdam home. Next to that, he kept the new tracks coming with releases such as 'Pressure' With Tove Lo, 'We Are The People' with Bono and The Edge and his latest release 'Love Runs Out ' with G-Eazy and Sasha Alex Sloan.
All warmed up now, Garrix will be heading to Las Vegas to play his OMNIA and Wet Republic residencies and can also be found at UNTOLD in the coming month.
Listen to 'Love Runs Out' On Spotify
About Martin Garrix
Martin Garrix – the name that belongs to one of the youngest and most successful DJ's/producers championing the pop and electronic scene. Garrix has taken his expertise across the globe, by headlining festivals, breaking through territories, and collaborating with major stars including Dua Lipa, Khalid and Bono, and The Edge. Climbing yet another rung of his ladder to stardom, the hitmaker is now a founder of his very own label (STMPD RCRDS), an owner of a studio complex in Amsterdam, and a mentor to upcoming artists.
Now in his mid-twenties, seven years into a career that began with the Dutchman bursting through the EDM stratosphere by debuting the single 'Animals' back in 2013. The invigorating, dance-floor stomper soared to the top of the charts worldwide, ultimately altering the status of what would be considered popular music. Continuing his voyage to conquer the mainstream catchment area over the years, Garrix has become responsible for providing us with infectious and anthemic dance and pop records through the 2010s alongside a string of memorable collaborations from (2016) 'In The Name Of Love' featuring Bebe Rexha, (2017) 'Scared To Be Lonely' featuring Dua Lipa, 'There For You' featuring Troye Sivan, (2018) 'Ocean' featuring Khalid and last but certainly not least (2019) 'Summer Days' with Macklemore and Patrick Stump of Fall Out Boy.
Starting strong in 2021 with a billion Spotify streams accolade for 'In The Name Of Love' with Bebe Rexha and his collaboration with Tove Lo on 'Pressure', Garrix is spearheading into a big year. With the official UEFA 2020 song 'We Are The People' with Bono and The Edge finally releasing this year, and his side project AREA21 rolling out with impressive new music accompanied by animated videos, fans will hardly be able to take it all in.
Connect with Martin Garrix
Facebook I Twitter I Instagram I YouTube I Website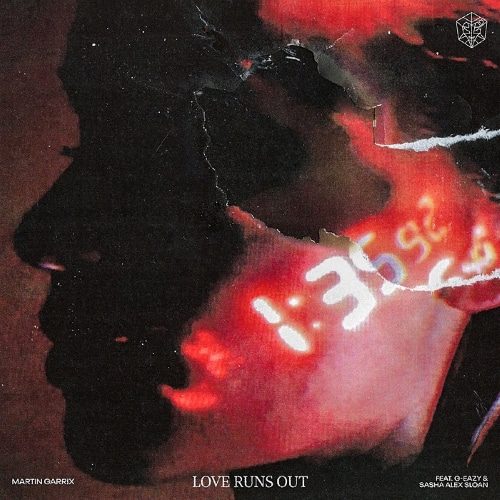 For more amazing content and news by your favorite artists at UFO Network, check out our 'News' section
and connect with us on socials to stay updated with the latest in all things EDM!