NUZB's RetroFuture movement is in full swing while he's releasing another 2-track EP with brand new tracks 'Inception' and 'Distracted' via STMPD RCRDS.
Listen on Spotify
After breaking the chains with the previous EP which featured 'Stay By Me' and 'Hot Sauce', NUZB is looking forward to seeing the next two bangers come to life. With the festival crowds in mind, NUZB started the creative process of the newest additions to his discography.
NUZB: "This release means so much to me. 'Inception' comes up with some great synth vibes, I like it! I've made chill tracks in the not-too-distant past, but this year I wanted to deliver more explosive tracks that match perfectly with the return of festivals and parties all around the world. 
'Distracted' is the result of some experiments I did after the 'RetroFuture' debut, and at a certain point I've seen it needing vocals, not a usual but a special one. Then, I invited Melissa de Kleine – who teamed up with Lauren Nicole – to this project so we could bring up huge stuff together. 'Distracted' is about giving in to that feeling that you really like someone and surrendering to everything that feeling does to you. Like easily getting distracted and only having eyes for that one person."
Connect with NUZB
Facebook | Instagram | Twitter 
Connect with STMPD RCRDS
Facebook | Instagram | Twitter | Website | YouTube | Spotify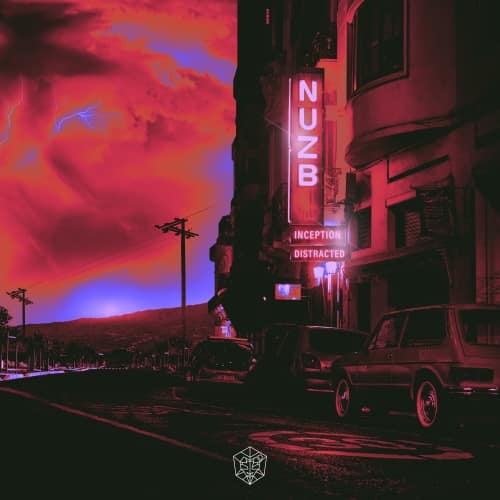 For more amazing content and news by your favorite artists at UFO Network, check out our 'News' section
and connect with us on socials to stay updated with the latest in all things EDM!