With a respected academic background, Buranello, at only 22 years old, studied Introduction to Music Production at Point Blank Los Angeles in 2018 and graduated as a Bachelor of Arts in Music Production and Sound Engineering at Point Blank London.
In his most recent release, Buranello made his debut on the renowned Enormous Vision label, which counts Nora En Pure as one of its main artists, with the track "Rising," which further solidified a series of successful releases, enhancing the recognition of this talented artist even more.
Furthermore, the label confirmed a second collaboration with Buranello, with the release date to be announced soon. This promising partnership continues to solidify the space conquered by the young artist in the national and international music scene.

EXCLUSIVE INTERVIEW
What's up Buranello! Welcome to Soundrive – where are we speaking to you from today?
What's up Soundrive! I am speaking from the beautiful beach of Maresias, by the coast of São Paulo, Brazil.
For those who are not familiar with you, could you please introduce yourself and tell us a little bit about how you got into music production?
Growing up in a Brazilian beautiful coastal place called Maresias (cradle of world champion Gabriel Medina and famous Club Sirena) where surfing, nature and electronic music come along, it was a natural process for me being involved with surfing and music. Before getting into the music world I used to compete in a lot of surfing contests, and before every competition I would listen to music, specially electronic music. It always fascinated me how certain songs can alter our mood, in my case, it was a way of getting into the competitive and plain state of mind.
I can say that this interaction with music created some kind of curiosity and fascination, which led me to explore more about production and music in general.
After graduating high school, in 2017, I moved to Los Angeles where I studied an introduction to music production course in Point Blank. It was my first real contact with production and I fell in love with it instantly. After the completion of the course I knew that was exactly what I wanted to do. Moving to London to get my BA in music production and sound engineering at Point Blank was just a matter of time, and so I did in 2018.
The years in London made me grow and learn a lot in my personal and professional life, giving me confidence and knowledge to start my career as a producer and DJ !
Congratulations on your upcoming release Calling Angels Feat. Killer Mode! Can you tell us about this one, and how you came to work with Siara Killer for the vocals?
Calling Angels is one of my first productions and one of my favorites. The goal was to create almost like a mystic atmosphere. I love the vibe of the track, which is very emotional. With its ethereal harmony and evolving pads it needed someone to tell its story, that's when I met Siera. As soon as she sent the first demo I knew it was the perfect combination. The lyrics and harmony embodied the whole vibe and gave the track the story it deserves.
Listen on Spotify
Can you tell us about your partnership with Enormous Vision and how you came to release with the label?
Our partnership started a couple of months ago with our first release, "Together", and it's being a dream come true as the label aligns with my sound and nature.
Who have been the biggest influences in your career so far?
My biggest inspiration is by far Hernan Catanneo, the way he managed to develop a faithful fan base that even after years are still actively engaging with him. Nora En Pure's musicality over the years has also always inspired me, as well as her lifestyle and constant contact with nature.
What have been some of the highlights of your artistic journey so far?
I believe my biggest highlights so far can be divided into 3 special occasions: my first release and the beginning of my partnership with Enormous Vision, my 3+ hour warm up set for the legendary Ferry Corsten, and my debut gig at the so acclaimed club D-Edge in São Paulo.
When you are not producing, how do you like to spend your free time?
The best free time for me is when I am in contact with nature. So if I am not in the studio, I am probably surfing, at the beach, or doing some other sport. Other than bringing me peace and tranquility, my time with nature helps recharge my energy and gives me more creativity to work on my productions.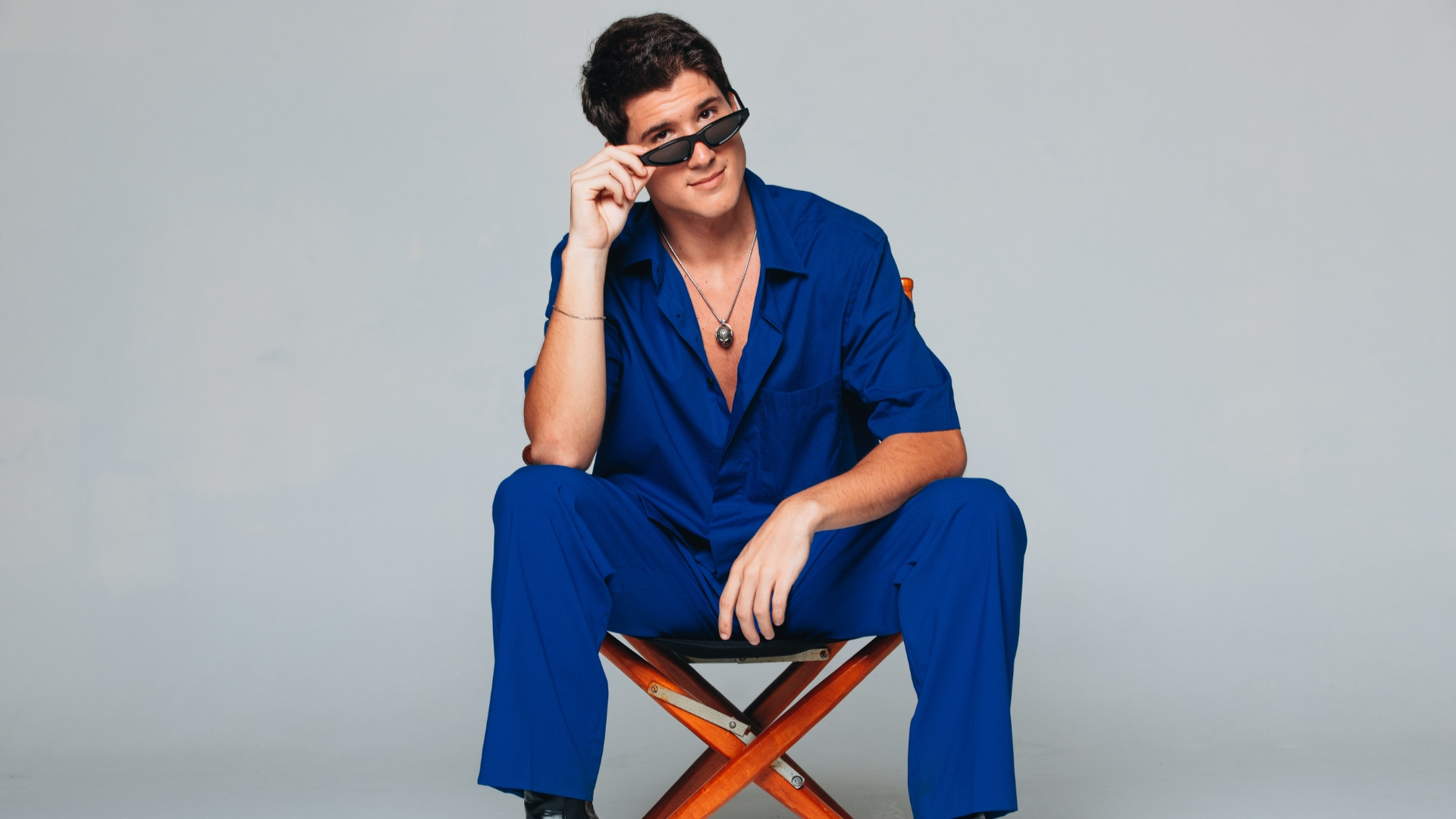 How do you feel like your home country has influenced your sound?
Not exactly my home country, but growing up in this scenic coastal place called Maresias and home of iconic Club Sirena, where all the biggest names of electronic music such as Carl Cox, Armin van Burren, Tiësto, Fatboy Slim, Sven Väth and other legends have played, and being neighbors with one of the owners made it easier for me to since a young age be familiar with the best of the electronic scene.
What is a piece of advice that you received that has stuck with you ever since?
To always follow my heart and be humble.
Do you have any final words for our readers?
Hope everyone likes the release and stay tuned for more 🙂
UFO Network
UFO Network has established itself as the premier global source for all things EDM. With a reach in over 125 countries, it has quickly become a trusted and valued source for electronic dance music news, reviews, interviews, and features for DJs, artists, and labels. In addition to its comprehensive coverage of the EDM scene, UFO Network also offers a platform for up-and-coming DJs and artists to showcase their talent. Through its various events and collaborations with leading industry players, it provides opportunities for new talent to gain exposure and grow their careers.
Whether it's breaking news, brand new music, or in-depth interviews with the biggest names in the industry, the UFO Network is dedicated to delivering the latest and most comprehensive information about the world of electronic dance music. UFO Network's headquarters are located in Sweden with offices in South Africa and USA, founded on April 19, 2015 in Helsingborg, Sweden by Jacques Maurice Julie and Darren Johnathan Bezuidenhout.
Buranello, Killer Mode – Calling Angels is out now!
Connect with Buranello
Facebook | Instagram | Spotify