Soundstorm's MDLBEAST Records and AFROJACK's WALL Recordings Collaborate on "Off The Wall" – EMAD and AFROJACK's Dancefloor-Friendly Club/Festival Collaboration
GRAMMY Award-winning and multi-platinum-selling dance music icon AFROJACK is back with a dance floor-ready new track "Off The Wall," in collaboration with Saudi Arabian newcomer EMAD.
The record has a very interesting backstory: "Off The Wall" came about as a result of AFROJACK's and EMAD's collaboration during a writing camp organized by Saudi Arabian label MDLBEAST Records and AFROJACK's very own WALL Recordings. The Dutch icon was a guest speaker and mentor to young producers at the camp, during which the participants learned about everything from successful music philosophy to more technical aspects of mixing and mastering. EMAD attended as one of the participants, and voilà – "Off The Wall" was born by organic inspiration.
The track's multi-textural elements make it both soulful, groovy, and hard-hitting; it opens with distorted vocals that lead into a signature AFROJACK-inspired drop with synth-led melodies and mechanical riffs. "Off The Wall" is the perfect record for packing festival dancefloors this season as well as more intimate clubs and represents two forward-thinking labels (MDLBEAST Records and WALL Recordings) collaborating on bringing people together, exchanging ideas, and making incredible music.

About EMAD
Emad Ahmed Iskanderani, aka EMAD, is a burgeoning dance music producer from Jeddah, Saudi Arabia. He's been DJing since 2004 and producing since 2009. He has graced many stages in his home country and abroad, including Tomorrowland, Formula 1, Gamers 8, and JTTX, where he opened up for Arabic pop superstar Mohamed Hamaki.
In December 2022, he joined the dance music heavyweight AFROJACK on stage at MDLBEAST's Soundstorm. An artist of many talents, EMAD is also an accomplished guitar player and illustrator. His debut single – "Waiting For You" with Dutch producer Chasner was released in February 2023.
About AFROJACK
As one of the most innovative and sought-after artists, GRAMMY Award-winning producer and electronic dance music icon AFROJACK continues to shatter boundaries that push music in bold new directions. Since making his breakthrough with the multi-platinum-selling single "Take Over Control," the Dutch-born musician has lent his production skills to tracks that bend genres and laid the foundation for major hits for artists such as Beyoncé, Pitbull, Will.i.am, and more.
In the last few years, AFROJACK was named one of the 50 Most Important People in EDM by Rolling Stone and placed on the Forbes "30 Under 30" music list. In 2010, he was one of the first DJs to secure a Las Vegas residency, and continues to entertain global audiences as a headlining resident artist for the Hakkasan group. In 2010, he won his first GRAMMY award for Best Remixed Recording, Non-Classical for his remix of David Guetta & Madonna's song "Revolver."
In 2011, he nabbed two more GRAMMY Nominations for Best Rap Song for his part in Chris Brown's "Look At Me Now" and for Best Remixed Recording, Non-Classical for his remix of Leona Lewis & Avicii's "Collide." AFROJACK travels the world performing at the biggest clubs/festivals while producing new music with his label WALL Recordings.
In 2020, his song "All Night" (feat. Ally Brooke) reached number 1 on the US dance radio chart through amassing an impressive 40+ million streams to date. His most recent worldwide hits, such as "Anywhere With You" with Lucas & Steve and DubVision and "Up All Night" with Hard Lights and VINAI, add to an impressive repertoire spanning over a decade as a global performer and multi-platinum selling artist.
In 2021, AFROJACK received his fourth GRAMMY nomination, this time for Best Dance/Electronic Recording for his inspiring Pop-EDM crossover Summer song "Hero," which came out during the pandemic with David Guetta.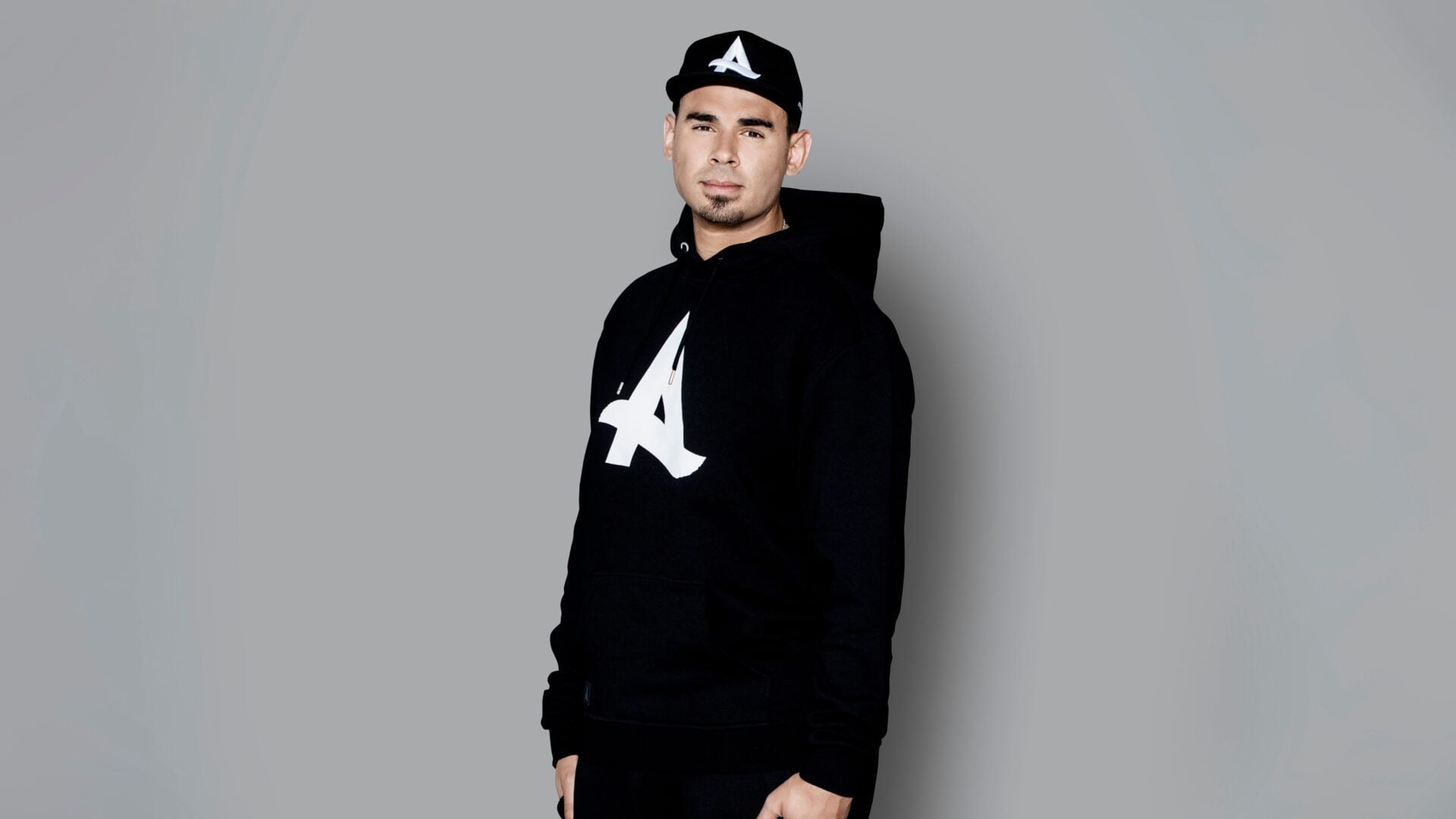 About MDLBEAST Records
MDLBEAST is the Middle East's most influential brand that is rapidly evolving. MDLBEAST Records marks another milestone on the company's journey that allows a further cultural exchange between local Middle Eastern artists, global superstars, and audiences around the world.
Their game-changing festival in Riyadh – Soundstorm, held its first edition in 2019 with acts such as David Guetta, Martin Garrix, Steve Aoki, Tiësto, AFROJACK, and R3HAB, to name only a few. That was just the beginning and more than an event.
Soundstorm was a cultural catalyst for Saudi youth, which will be back in action in December 2023 with a star-studded line-up. Until then, keep an eye out for further groundbreaking releases from this exciting imprint.
Soundrive Music
Soundrive Music has earned a reputation as the foremost global hub for all things EDM. With a presence in over 125 countries, it has swiftly become a trusted and esteemed source for electronic dance music news, reviews, interviews, and features catering to DJs, artists, and labels alike.
Beyond its extensive coverage of the EDM scene, Soundrive Music provides a platform for aspiring DJs and artists to showcase their talents. Through a diverse range of events and collaborations with leading industry players, it creates opportunities for emerging talent to gain exposure and advance their careers.
From breaking news and cutting-edge music releases to in-depth interviews with industry titans, Soundrive Music is committed to delivering the most up-to-date and comprehensive information on the world of electronic dance music.
Soundrive Music's headquarters are located in London, United Kingdom, founded on April 19 of 2016 in Helsingborg, Sweden by Jacques Maurice Julie and Darren Johnathan Bezuidenhout and originally known as UFO Network with record label UFO Recordz.
The company was acquired by Soundrive Music LTD in early 2023 and have rebranded since. Soundrive Music LTD or better known as Soundrive HQ is not to be confused and is not associated with Soundrive Music Festival or Soundrive Records.
EMAD, AFROJACK – 'Off The Wall' is out now via MDLBEAST Records
Listen on Spotify
Connect with EMAD
Instagram | Soundcloud | Spotify
Connect with Afrojack
Facebook | Instagram | Twitter | Spotify
Connect with MDLBEAST Records
Facebook | Instagram | Twitter | Spotify