EXCLUSIVE INTERVIEW: Rave Legend Slipmatt Gives the Lowdown on 'Slip Back In Time Presents Old Skool Ibiza'
DJ Slipmatt is known as 'the godfather of rave' and is one of the original DJ / producers that provided the soundtrack to the legendary UK raves of the late 80's and early 90's.
As popular as ever, Slipmatt is known for his signature 'rave house' sound incorporating elements of rave with contemporary house music. This summer sees him heading for Ibiza once again to run his hugely popular Slip Back In Time presents Old Skool Ibiza week long rave holiday. We were lucky enough to catch up with one of the most respected names in dance music for an interview…
EXCLUSIVE INTERVIEW
Hi Slipmatt and welcome to Soundrive!
You're back in Ibiza again this summer with Slip Back In Time presents Old Skool Ibiza. What can attendees expect from the event and what makes it so popular?
We have so many return customers that the event has almost turned into a friends and family annual rave gathering, haha. If you've been before, you know the score, but the new Slip Back In Timers are in for a real unexpected treat. Our 2 side-by-side beachfront hotels are perfect, both clean as a whistle with shared all-inclusive bars and restaurant, and staff that always have a smile and a laugh.
We have well known and carefully selected DJs to party with all day by the pool, and at night we hit the iconic Ibiza clubs which include Es Paradis, Eden as well as legendary venues like Ibiza Rocks Bar, Itaca, Plastik and more. Our crowd couldn't be more friendly, more fun loving, and more into the music… the whole week is something you never want to miss again.
Slip Back In Time presents Old Skool Ibiza looks like a lot of fun. Have you DJ'd a lot in Ibiza? What are your favorite memories?
I've been over there something like 250 times over the years. I first played in Ibiza in 1994 at Kaos which was Eden before it had a huge refurb and name change. I then started playing the open-air parties at Benimussa Park (also known as The Zoo) for Sundance which was the cooler side of 18-30s. That was back in 1996 (I think) and it became a bit of a regular gig and a springboard to where I am now really. Sundance was an evening event until midnight so we'd always end up in the West End for a few straight after and then head off to one of the super clubs till at least 6am… usually much later. They were seriously wild times and the memories will stick forever.
From there I ended up playing for Sundance all over the Mediterranean as well as Ibiza. Es Paradis was a regular as well as weekly residencies at Eden, Nightlife, Play 2, Summum and I managed to get myself a play on the terrace at Space a few times as well as sets at Privilege, Amnesia and tons more.
Rave and old skool sounds are definitely making a comeback. How do you feel about that. Is it exciting or have you just heard it all before?
To be honest, it's never gone away. I think we were calling the 91/92 sound 'Old Skool' as far back as 1996 and it's always kept me busy without a single break. I think the term 'Rave' has become more popular though and can fit in with the newer sounds as well. I adore the Old Skool tracks so it is nice to hear the samples sneaking back in again, but with fresh beats – Original Rave is where I made my name and I was a part of the creation, so that era of sound will always be special to me.
'On A Ragga Tip' turned 30 last year. Does it surprise you that people are still talking about that track? What makes it so special?
We never dreamed that On A Ragga Tip would be such a huge hit. However, we did have faith that it was a bit special. Originally it was lined up to be a flipside on the next EP, but after a few days of listening we approached XL Recordings and suggested maybe making it the main track. The legend Nick Halkes was the A&R back then and he agreed – a few weeks later we were riding high in the national charts.
It was a totally unique era for dance music and On A Ragga Tip was that little bit different from other tunes, especially with the reggae vibe. It stood out from the pack, and we're eternally grateful to it 😊
You're still one of the busiest DJs out there with bookings, radio shows, music releases and more. Why do you think you remain so popular?
Being a DJ etc. isn't just job or a career to me. It's what I've always seen myself as since I was in single figures. I do my thing pretty much 7 days per week, it's a passion and a lifestyle. Even when I'm tired, I'll rarely cut corners and I always give my best. I'm very grateful for all the bookings and support that has carried on for so long, and there's certainly no stopping me yet.
You played a B2B set with Eats Everything recently. How did that come about and what sort of music were you both playing?
I knew he was into his Rave years ago after seeing he'd played a set with Ellis Dee. However, I wouldn't have guessed how much of an Old Skool geek he really is. His manager hit me up on email with a request for a B2B at Fabric and the rest is history. He's a great bloke, bundles of fun, and well into Hardcore Rave & Jungle. The set was 1 track each for 90 minutes – I've gotta say it was an awesome experience and great to see a young-ish crowd really havin' it to the 92/93 underground sound. Roll on the next one, and I know he's up for it !!
You've been given a huge warehouse to put on the rave of all raves. Who are your 5 headline DJs? You can choose anyone, living or dead, past or present.
It's such a tough call, but for an actual 'rave', I reckon right now in 2023 it would look something like this
Slipmatt | Ratpack | Carl Cox | Rob Tissera | Shades Of Rhythm

If you could meet your 21-year-old self what advice would you give him about the music industry?
Firstly, take it seriously as we really didn't realize how huge the scene was to become. And learn as much as possible as quickly as possible including music, business, negotiation, people skills and personal development. I'm very happy where I am, but I could have got here a lot quicker if I'd known.
What's up next for Slipmatt? Any big dates or projects our readers should be looking out for?
Straight after Slip Back In Time Ibiza I've got a 7-gig weekend and then I'm absolutely flat out for the rest of the summer all over the UK with more trips to Ibiza, Spain & Greece along the way. One thing I do need to get finished is my book. It's been a very slow work in progress (really slow lol) for about 4 years, so I've promised myself to get it completed. I've got a bundle of tunes on the go with Andy Galea, involvement in the next Moondance album with Dope Ammo, my own Dub album to complete by the end of the year with help from my son Alfie, and then I might take a day off over Christmas, hahaha.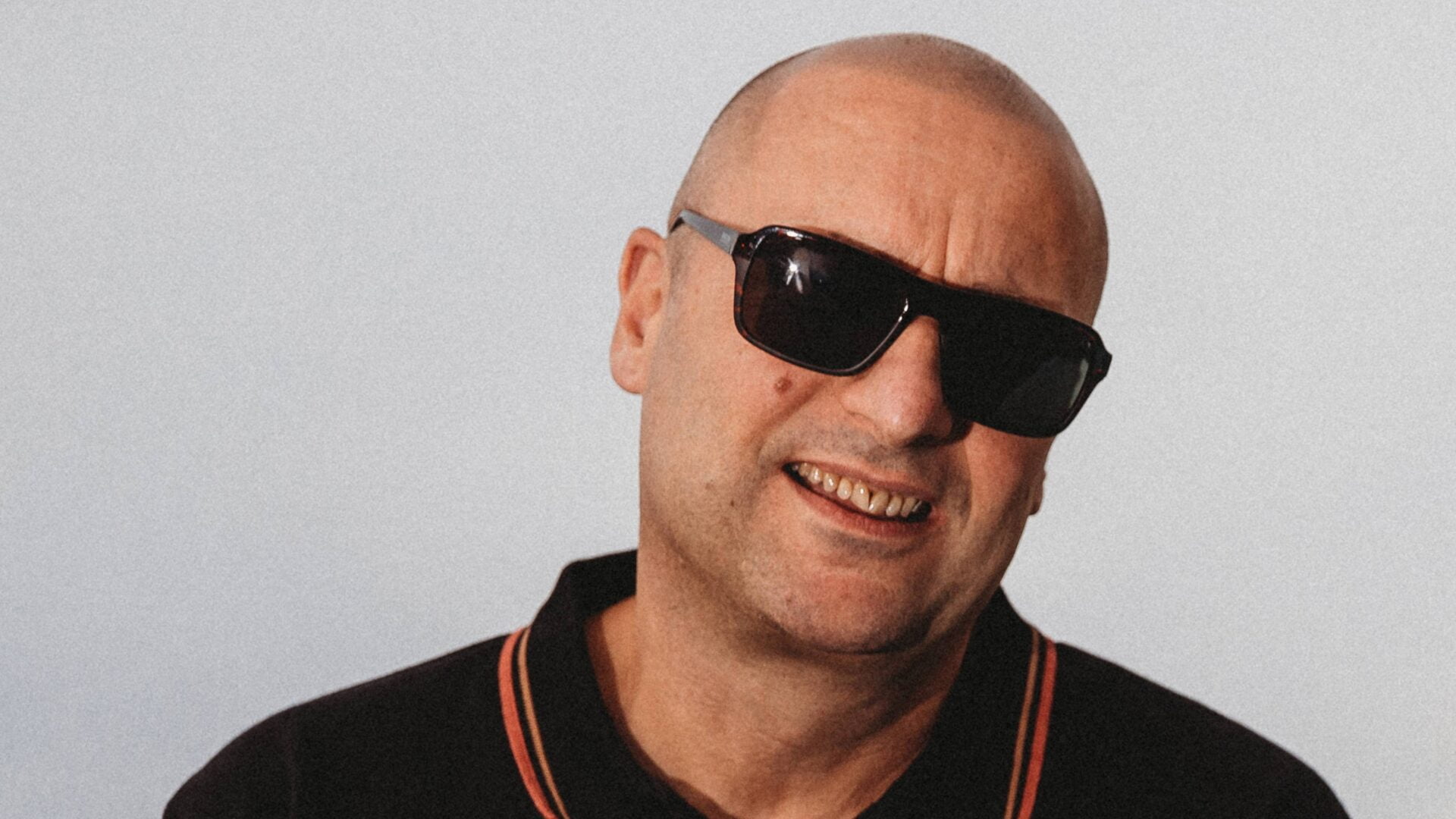 Slip Back In Time presents Old Skool Ibiza – Itinerary
Wed 17 May
DAY: Opening Pool Session & Mix Factor
NIGHT: Slip Back In Time Meets Culture Shock @ The Palm Star
Thurs 18 May
DAY: Pool Party & Mix Factor Final
NIGHT: The Slip Back In Time White Party With Housework & Bassface @ Es Paradis
Fri 19 May
DAY: We Love Ibiza Pool Party
NIGHT: Ratpack & Proper Old Skool boat party / We Love Ibiza @ Ibiza Rocks Bar
Sat 20 May
DAY: Amnesia Pool Party
NIGHT: Old Skool Ibiza Taking You Back Through '88 – '92 @ Plastik
Sun 21 May
DAY: Eruption Radio By The Pool
NIGHT: Slip Back In Time Meets Syn On The Terrace @ Itaca
Mon 22 May
DAY: Peach Pool Party
NIGHT: Slip Back In Time Meets Peach @ Eden
Tues 23 May
DAY: Rave Awards Pool Party
NIGHT: Slip Back In Time Closing Party With This House Is For Rave House @ The Palm Star
Soundrive Music
Soundrive Music has earned a reputation as the foremost global hub for all things EDM. With a presence in over 125 countries, it has swiftly become a trusted and esteemed source for electronic dance music news, reviews, interviews, and features catering to DJs, artists, and labels alike.
Beyond its extensive coverage of the EDM scene, Soundrive Music provides a platform for aspiring DJs and artists to showcase their talents. Through a diverse range of events and collaborations with leading industry players, it creates opportunities for emerging talent to gain exposure and advance their careers.
From breaking news and cutting-edge music releases to in-depth interviews with industry titans, Soundrive Music is committed to delivering the most up-to-date and comprehensive information on the world of electronic dance music.
Soundrive Music's headquarters are located in London, United Kingdom, founded on April 19 of 2016 in Helsingborg, Sweden by Jacques Maurice Julie and Darren Johnathan Bezuidenhout and originally known as UFO Network with record label UFO Recordz.
The company was acquired by Soundrive Music LTD in early 2023 and have rebranded since. Soundrive Music LTD or better known as Soundrive HQ is not to be confused and is not associated with Soundrive Music Festival or Soundrive Records.
Connect with Slipmatt
Facebook | Instagram | Twitter