Alan Walker Releases Mesmerizing and Meaningful Single "Hero," In Collaboration with Sasha Alex Sloan
Alan Walker joins forces with vocal powerhouse Sasha Alex Sloan for their hauntingly beautiful new track "Hero." Walker releases a new, softer side of himself with "Hero"'s cinematic melodies and undulating basslines coupled with Sloan's incredible vocal performance, making for a mesmerizing and emotive anthem with lyrics about those everyday heroes in our lives who make our days brighter.
With plenty of festivals coming up this summer, "Hero" is bound to be on heavy rotation for those goosebumps-inducing moments in Alan's sets. The track follows his recent single "Dreamer," a joint release with NCS, and is his second of 2023 with more already waiting in the pipeline. Read on for the inspiration behind "Hero" from both Alan and Sasha.
"I've been looking forward to releasing this song called 'Hero' for a long time. It's also been a pleasure working with Sasha Alex Sloan and her incredible voice. This track is about celebrating the very dear people we see as heroes. Recognizing the work they've put in to make this world brighter and more resilient. I hope 'Hero' inspires our listeners to embrace their inner hero, live openly and love deeply." – Alan Walker
"I was so excited when Alan asked me to sing on this track. I've been a fan of his since faded and I'm stoked for our song to be out in the world." – Sasha Alex Sloan

Alan Walker
Continuously delivering thumping beats and hypnotic records, 25-year-old Norwegian Producer and DJ Alan Walker is truly a force to be reckoned with. With over 115 million followers across his social platforms, 8.7 billion YouTube views, and over 50 billion audio and video streams, the young artist from Bergen, Norway, is nowhere near kicking his feet up anytime soon.
Alan Walker arrived on the music scene in late 2015 with his debut hit single "Faded," garnering over 1.7 billion Spotify streams and a massive 3.4 billion YouTube video views. Being the 19th most-watched music video on YouTube, the single also left him with a BRIT Awards nomination for Song Of The Year, as well as a Norwegian Grammy win in the same category.
After building a massive social following and releasing a string of successful singles like "Alone" and "Darkside," collaborating with artists like Ava Max, Noah Cyrus, Sia, Bruno Mars, and Coldplay, the chart-topping debut album "Different World" arrived in late 2018 and is currently approaching 5 billion streams on Spotify alone.
While holding a pristine track record, Alan has played over 700 headlining shows and festivals to date, including Coachella and Tomorrowland, in addition to selling out his worldwide arena tours, Aviation Tour, and ongoing Walkerverse Tour. In 2022 Alan released his third album, "Walkerverse Pt. I & II."
Sasha Alex Sloan
Sasha Alex Sloan has garnered nearly 4 billion streams worldwide and has established herself as a true wordsmith, crafting emotionally rich, left-of-center releases filled with potent melodies and poignant lyrics.
Praised by The New York Times, Billboard, SPIN, Rolling Stone, PAPER, UPROXX, and more, Sasha gained attention through the release of hit singles including "Dancing With Your Ghost" (over 600M+ streams), "Lie," "Adult," "Normal," "Older," and "WTF," the debut single off her recently released and critically praised sophomore album, 'I Blame The World.'
Performing sold-out shows across North America, Europe, and Asia, Sasha most recently wrapped her 2022/2023 'I Blame The World' headline tour and is gearing up for new music this year.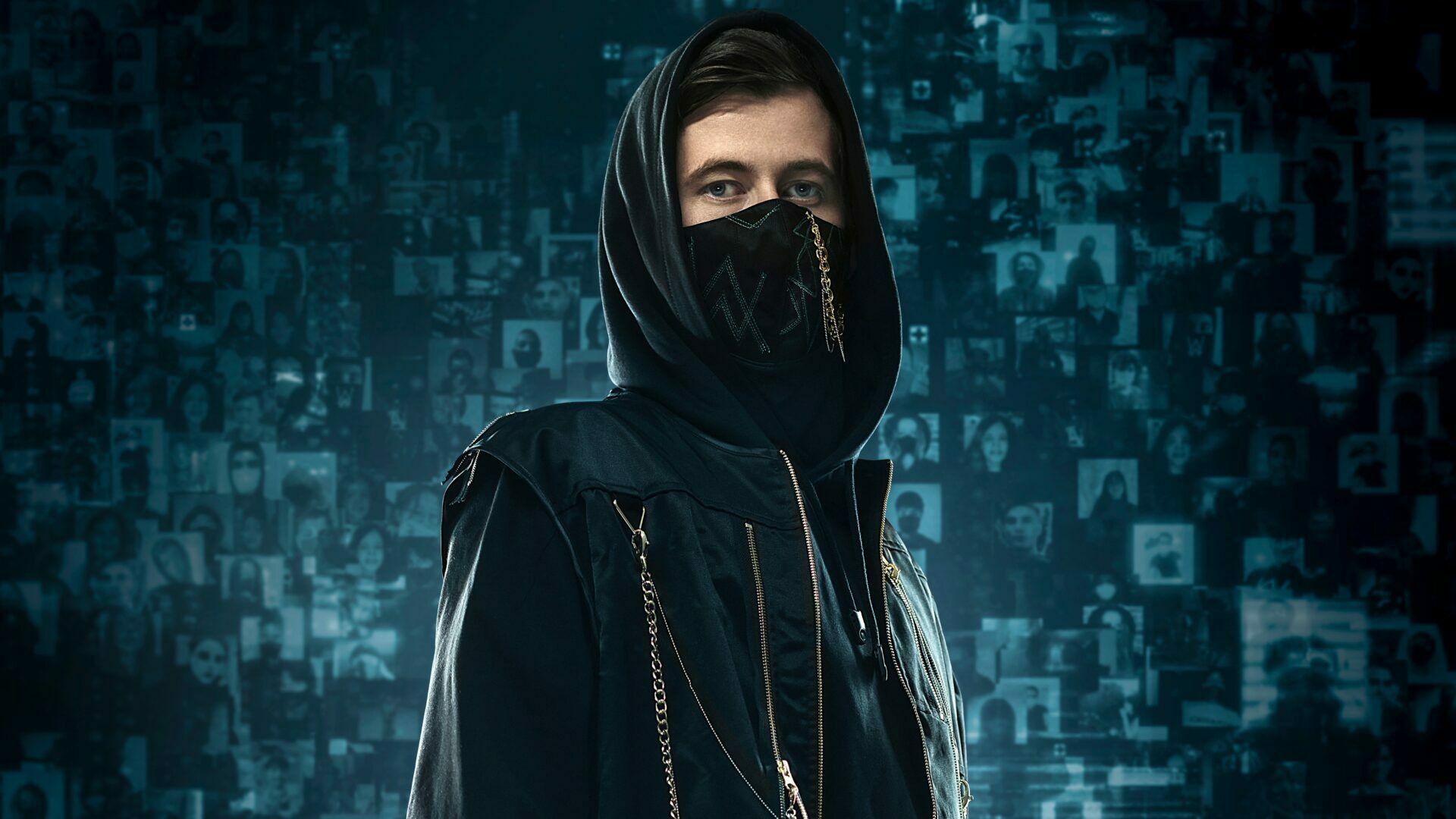 Soundrive Music
Soundrive Music has earned a reputation as the foremost global hub for all things EDM. With a presence in over 125 countries, it has swiftly become a trusted and esteemed source for electronic dance music news, reviews, interviews, and features catering to DJs, artists, and labels alike.
Beyond its extensive coverage of the EDM scene, Soundrive Music provides a platform for aspiring DJs and artists to showcase their talents. Through a diverse range of events and collaborations with leading industry players, it creates opportunities for emerging talent to gain exposure and advance their careers.
From breaking news and cutting-edge music releases to in-depth interviews with industry titans, Soundrive Music is committed to delivering the most up-to-date and comprehensive information on the world of electronic dance music.
Soundrive Music's headquarters are located in London, United Kingdom, founded on April 19 of 2016 in Helsingborg, Sweden by Jacques Maurice Julie and Darren Johnathan Bezuidenhout and originally known as UFO Network with record label UFO Recordz.
The company was acquired by Soundrive Music LTD in early 2023 and have rebranded since. Soundrive Music LTD or better known as Soundrive HQ is not to be confused and is not associated with Soundrive Music Festival or Soundrive Records.
Alan Walker & Sasha Alex Sloan – 'Hero' is out now via MER Recordings
Listen on Spotify
Connect with Alan Walker
Facebook | Instagram | Twitter | Spotify
Connect with Sasha Alex Sloan
Facebook | Instagram | Twitter | Spotify