Drumcode and The Yacht Week will join forces once again in summer 2023 as a flotilla of yachts filled with techno fans and Drumcode artists come together to sail the stunning Croatian coastline and enjoy 7-days of music and intimate parties in truly unique locations.
The debut event this summer was something special and 2023 is set to be even bigger and better with a lineup of serious techno talent. Announced for 2023 are Adam Beyer, Marco Faraone, Layton Giordani, Juliet Fox, Anna Reusch, Eli Brown, Bart Skils, and Wehbba. The Yacht Week Presents Drumcode takes place from 27th May to 3rd June 2023 with limited places available to book now at www.theyachtweek.com. Spots start at just €856/£765/$862 per person.

The Yacht Week and Drumcode have partnered up to dispel the myth that techno is made purely for underground clubs, raves and festivals. This unique experience provides the perfect platform, set against the beautiful backdrop of the Adriatic sea and Croatian islands, to demonstrate the versatility of techno as a genre and highlight the nuances and different energy levels that different artists can bring.
Last summer, Drumcode x The Yacht Week debut saw guests and artists converge to create an unforgettable atmosphere. Guests were able to enjoy close-up and exclusive DJ sets from world-class DJs as the event redefined what a music festival can be. Drumcode x The Yacht Week delivered a truly inclusive vibe with DJs partying alongside guests and sailing together as one group of like-minded people. Juliet Fox even took a yoga class for guests as she immersed herself in the experience.
Drumcode founder Adam Beyer said "The intimacy of this unique experience truly blew me away – staying on yachts metres apart, exploring all day and partying all night with the Drumcode family. It was amazing to meet people who had travelled from Argentina, Australia and LA for the event, all connecting over our shared love of the music. This exceeded all my expectations and I can't wait to do it again next year."
Next summer will also deliver an even more intimate experience with guests getting additional opportunities to meet and spend time with the artists. Everyone on this trip is a VIP.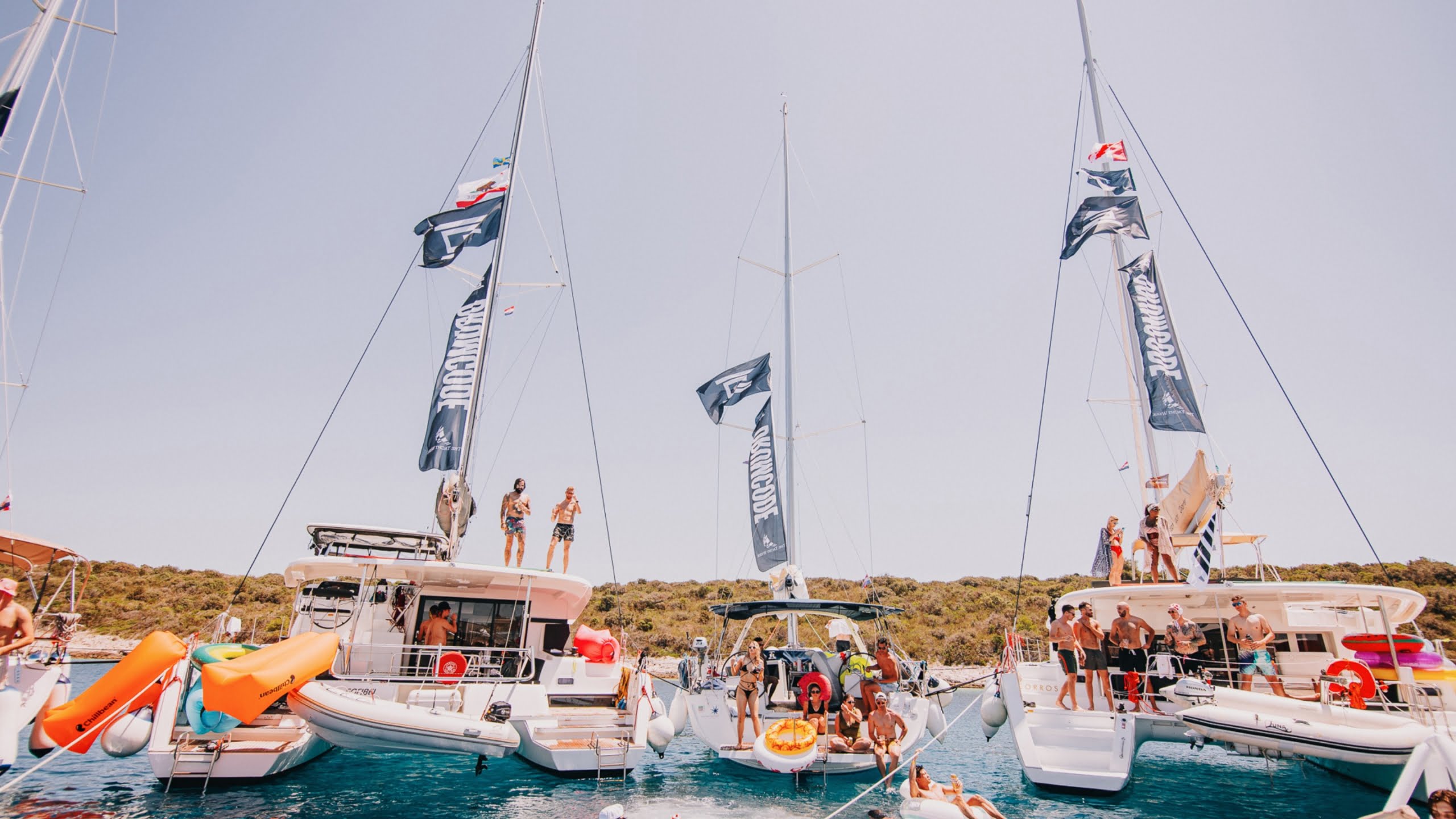 Venues in 2022 included a lighthouse on a deserted island, a submarine shelter and a historic fortress, as well as sets played from a floating DJ booth – fully equipped with VOID Acoustics sound system – to the world's first floating dance floor. Summer 2023 will step it up again, with more unique venues, pop-up parties and surprises to be announced.
Curated by Adam Beyer, the lineup for 2023 has been carefully selected and includes a few new faces including The extremely talented DJ / producer Marco Faraone joins, as does rising star Anna Reusch who has a forthcoming track on Drumcode's popular compilation series A-Sides Vol 11. Eli Bown joins the lineup, named as Adam Beyer's 'Rising Star DJ / producer of 2022' in DJ Mag's Top 100 DJs chart.
Wehbba is another new name on the trip, a Drumcode stalwart with a big reputation. Returning for a second year are, Adam Beyer of course, Layton Giordani who has just dropped the massive 'Rabbit Hole' on Drumcode – a collab with Hi-LO, Juliet Fox who also has a forthcoming track on A-Sides Vol 11, and Bart Skils, a vital Drumcode artist who just released his 'Horsepower' EP on the label.
With Adam Beyer as the captain of Drumcode and of this trip-of-a-lifetime, this lineup represents some of the very best techno talent out there and demonstrates the depth and breadth of the Drumcode roster, from rising stars to cornerstone legends.
Drumcode x The Yacht Week is a new way to connect with music and the festival experience, travelling and partying each night with the same select group. Guests can sail (all yachts have their own skippers, and hosts are available), sleep under the stars and get involved in a mix of parties, exploration, culture, wellness and adventure, building friendships that become like extended family.
Soundrive Music continues to go from strength to strength as the most in-depth and global EDM source for everything electronic dance music related. With an audience in over 125 countries, we are fast becoming a valued and trusted source for electronic dance music news, reviews, interviews and features for DJs, Artists and Labels alike.
Connect with The Yacht Week
Facebook | Instagram | Twitter
Connect with Drumcode