ROSSY Reveals First Single From Her Forthcoming EP With Ethereal Trap Banger "KARMA" ft. Jazz Cartier on HARD Recs
Dance music rising star ROSSY debuts on HARD Recs with her new single "KARMA," a festival-targeted trap banger featuring Canadian rapper Jazz Cartier.
One of the unwritten laws of the universe is that one should only expect to get as much as they put in. By that token, Angeleno transplant ROSSY deserves to inherit the hearts and minds of the entire bass kingdom. With the purest of intentions, the hotly tipped producer has been an advocate for equitable change in the music industry. On her debut appearance with HARD Recs, she's embodying that energy and is ready to throw hands at anyone who's found on the wrong side of the line.
Spreading her wings with her first appearance on the imprint, the celestial trap being's latest creation is the lead single pulled from her forthcoming 'Heavens Door' EP. Joined by Toronto-based rapper Jazz Cartier, "KARMA" rolls in like a force of nature, purposely chosen to see the light of day on 11/11, an angelic number, perceived to be a guiding sign to keep moving along the same path. Majestic horns and ethereal atmospherics add a regal quality around Cartier's brazen vocal refrain, which stands its ground throughout the track's tumultuous progression.

The lush, melodic elements are contrasted by three distinct sectors powered by frenetic drum work, booming low-end and quickfire call-and-response. In the face of shifting arrangements and immense pressure, the main motif maintains its incorruptible shape; a testament to the fact that staying true to oneself is, and always will be, the greatest deed above all.
"I got connected with Jazz to work together on the track, which has been such a blessing," says ROSSY. "I got the vocals back from him, and the phrase 'come and tell me how you really feel' really stuck out to me, especially as a woman in the industry who is constantly used to having to prove myself more than my male counterparts and have people doubt me behind my back. You know, 'come say it to my face.' From there, the name 'Karma' came to me—what goes around will always come back around. Overall, I love this track because it screams Rossy: Equal parts trap banger and melodic with a hint of fearlessness to it."
One of the most refreshing voices in the underground hip-hop scene, Canadian native Jazz Cartier has found a wealth of inspiration from his bumpy road into adulthood. Born into a life of transience as the stepson of a diplomat, Cartier bounced around countries and states, being forced to navigate through constantly changing environments and a regular rotating inner circle that made trust and honesty feel like nothing other than a luxury.
His fickle upbringing has lent itself to a volatile approach to making trap-rap and hip-hop, building a prolific discography that has accrued one Juno Award and multiple Polaris Music nominations across his critically acclaimed mixtapes 'Marauding in Paradise' and the follow-up effort 'Hotel Paranoia.'
ROSSY has become a veritable angel in trap music. In a few short but busy years, the Kansas-bred, L.A-based producer has found herself soaring into the heavens with a sound that blends emotive future bass, symphonic elements, and bombastic trap beats. It's a potent combination that earned her a spot in Dancing Astronaut's 'Artist to Watch' class of 2022, which has been echoed by regular support from tastemakers from the likes of RL Grime, Zeds Dead, Illenium, Flosstradamus, TroyBoi, and many more.
Her new single on HARD Recs arrives months in the aftermath of her debut performance at the label's flagship HARD Summer Music Festival in SoCal, a personal highlight and full circle moment, seeing as it was one of the first festivals she remembers attending during her formative years.
"KARMA" is a fun, forward-thinking trap track that is destined to create a butterfly effect of non-stop excitement from a producer who can seemingly do no wrong.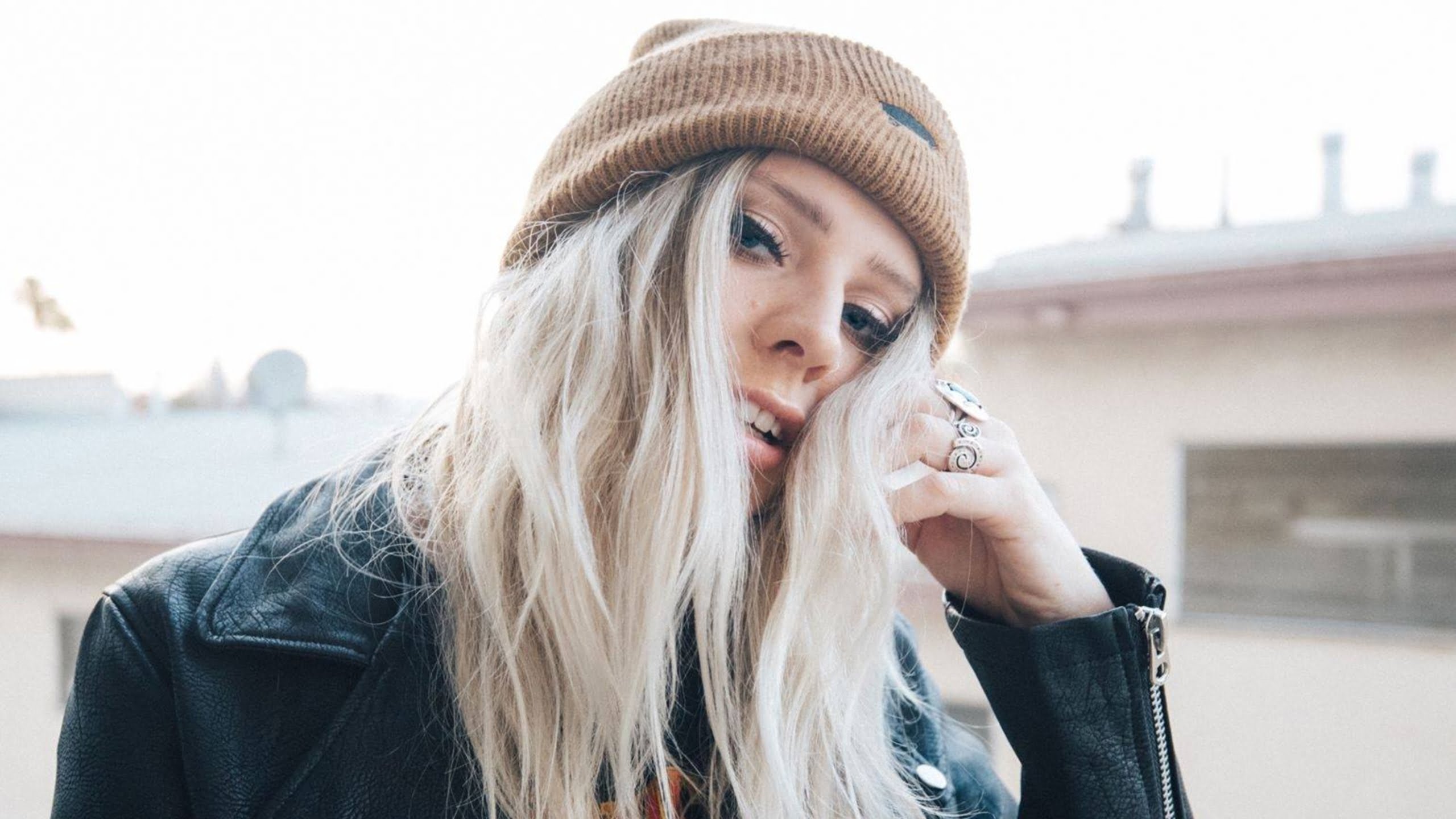 About HARD Recs
Renowned for curating the most cutting-edge lineups, HARD has solidified itself as a cultural institution within the live events space by continuously staying at the forefront of the ever-evolving dance scene. In 2018, they extended this forward-thinking ethos into their first compilation album, 'HARD Summer 2018,' an 18-track package aimed at showcasing the most sought-after sounds in house, techno, bass, trap and hip-hop music.
With the launch of their very own HARD Recs imprint, they are providing a platform for the artists sprawled across their many stages at HARD Summer, Holy Ship!, and Day of the Dead. As its first full-fledged artist signing, they recruited UK powerhouse JOYRYDE, who has since released a string of high-octane singles, which eventually led up to his massive debut studio album, 'BRAVE.' Good Times Ahead (fka GTA) has graced the catalog with 2019's 'Good Times Bad Times at Hard Summer' mixtape, featuring a star-studded roster that brought together high-profile acts such as Flosstradamus, What So Not, and more.
Grammy-nominated sensation Wuki has also been enlisted to the roster, with respective singles featuring Diplo, Snappy Jit, Stoppa, and Juvenile leading up to the forthcoming release of his debut studio album. The most recent artist invited to join the ranks is Portuguese bass music maestro HOLLY. With many more new signings coming down the pipeline, HARD Recs will remain dedicated to its mission of shining a light on established legends and on-fire newcomers alike from all across the spectrum of contemporary music.
Soundrive Music continues to go from strength to strength as the most in-depth and global EDM source for everything electronic dance music related. With an audience in over 125 countries, we are fast becoming a valued and trusted source for electronic dance music news, reviews, interviews and features for DJs, Artists and Labels alike.
ROSSY's new single "KARMA" with Jazz Cartier is on all platforms via HARD Recs.
Listen on Spotify
Connect with ROSSY
Facebook | Twitter | Instagram | SoundCloud | Spotify
Connect with Jazz Cartier
Facebook | Twitter | Instagram | SoundCloud | Spotify
Connect with HARD Recs
Website | Facebook | Twitter | Instagram | YouTube | SoundCloud