ATLiens – The extraterrestrial production pair touches down on the Bassrush imprint with their supernatural follow-up single.
ATLiens are flying into the Bassrush Records orbit once again, as they make their highly anticipated return to the label with their new single "Obsidian Vortex."
Strange things seem to follow ATLiens wherever they go. The chrome-faced duo has been linked to some of the most weird and forward-facing bass music on planet earth. They've built a name around probing elements of trap, dubstep, and space-faring sounds, all of which are funneled into an output that is so inexplicably foreign that it almost needs to become declassified.
On their next close encounter with the Bassrush crew, they are dabbling with the supernatural. "Obsidian Vortex" is an alchemic construction with enough wonk to rip a hole into the shadow realm. Guttural vocal chops creep in with a cinematic quality, as reverberating horns and crackling static samples start to stir up widespread panic.

A nerve-racking crescendo makes the suspense reach a level that verges on unsettling, until the cut descends into a deep, wub-riddled whirlwind composed of swinging dubstep rhythms, cavernous bass, choppy vox, distorted low-end, and predator-like synth work feeding into their trademark alien sound.
It has been nearly three years since the last ATLiens sighting on the Bassrush imprint. In 2019, the extraterrestrial twosome took us aboard their mothership to explore the desolate, brain-flying frequencies filling out their seven-track 'Ghost Planet' EP.
The package played out like a spine-tingling tour through the eerie, otherworldly soundscapes from their solar system. From the haunting vocal cut "Fading Out," featuring Sara Skinner, to the more sinister bits such as "Tantra" and "Shelter," it was a mind-melting experience that left heads waiting for the next invasion. And the founders of the Space Cult did not disappoint with their second infiltration.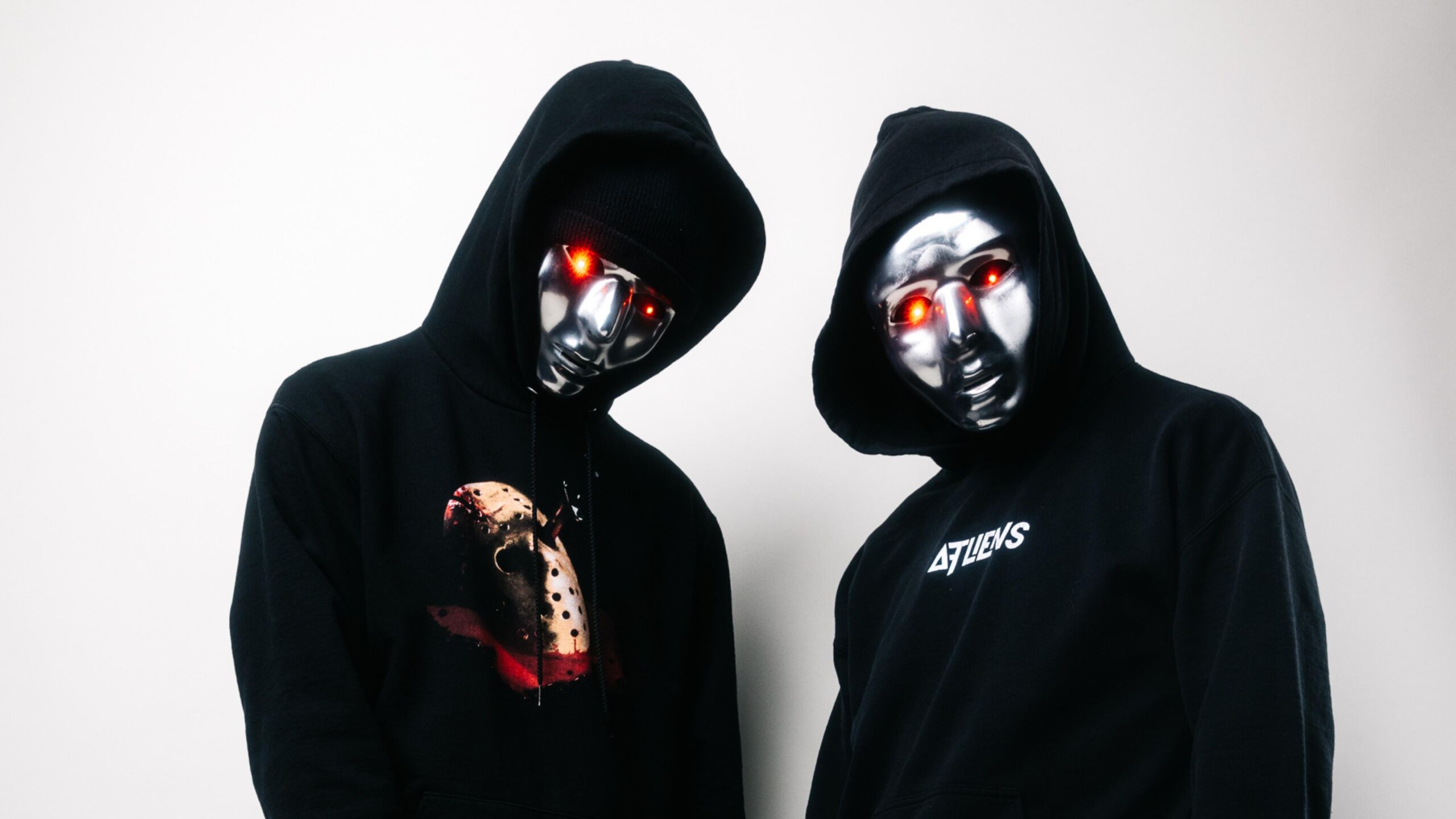 About Bassrush Records
Built around the legacy it has created since its earliest days in the underground back in 2002, Bassrush has established itself as a pillar within the bass music scene. Over the years, the crew has cultivated a movement that has taken on many forms, from its massive festival stages around the world to their more intimate nights on the dancefloor.
In 2016, Bassrush Records materialized as a means to take their barrier-breaking mentality into the label world, pushing boundaries in dubstep, trap, drum & bass, and everything in between. With a catalog that banks on both heavyweights and up-and-coming talent alike, Bassrush Records has put its stamp on artists including Caspa, Borgore, AFK, Svdden Death, Spag Heddy, Herobust, and more.
Soundrive Music continues to go from strength to strength as the most in-depth and global EDM source for everything electronic dance music related. With an audience in over 125 countries, we are fast becoming a valued and trusted source for electronic dance music news, reviews, interviews and features for DJs, Artists and Labels alike.
ATLiens – "Obsidian Vortex" is out now via Bassrush Records.
Listen on Spotify
Connect with ATLiens
Facebook | Twitter | Instagram | SoundCloud | Spotify
Connect with Bassrush
Website | Facebook | Twitter | Instagram | YouTube | SoundCloud |  Spotify