HUTS is on the rise and is ready to make an impression with Club Ready Weapon 'You & Me' featuring PRISKA out today via HMG
This track is their signature 'Progressive Slap' style, a fresh take on modern EDM ready for both radio and festivals. HUTS has had massive recent success on radio – SLAM! A-Rotation, #1 in Poland, SiriusXM and big support in the rest of Europe & North America, as well as significant streaming support on Spotify and many other DSPs. We have 'You & Me' on repeat here at Soundrive Music and we know this one will hit you right in the feels and make you wanna get up and move!
HUTS wrote this track in their studio alongside PRISKA. Being more involved with the actual songwriting is something HUTS has been focusing more on in recent months.
"It's a great way to get more connected to the music we make. We really wanted to write and produce a track in our signature 'Progressive Slap' style and it came together quickly." – HUTS
What is Progresive Slap?
"It's a combination between SlapHouse and Progressive House. While Slap House is easy listening, Progressive House is more for festivals. This makes it perfect for both radio and festivals." – HUTS
Since launching their debut single "Falling" in late February 2020, HUTS has already accumulated 75+ million streams to date, with more than 1.8 million monthly listeners on Spotify. Notably, they have been featured on the cover of Europe's biggest dance editorial playlist Main Stage and charted in the Viral 50 – Netherlands, Viral 50 – India and Viral 50 – Austria for weeks.
HUTS is comprised of Jordan Jay, who made a name for himself in the Future House scene (signing on Don Diablo's HEXAGON, Spinnin', Universal and with collaborations with the likes of Breathe Carolina and The Him), and Stijn (IDETTO), who has been actively doing production work for big-name DJs.
Soundrive Music continues to go from strength to strength as the most in-depth and global EDM source for everything electronic dance music related. With an audience in over 125 countries, we are fast becoming a valued and trusted source for electronic dance music news, reviews, interviews and features for DJs, Artists and Labels alike.
Listen to 'You & Me' on Spotify
Connect with HUTS on social media
Website | TikTok | Instagram | Facebook | Spotify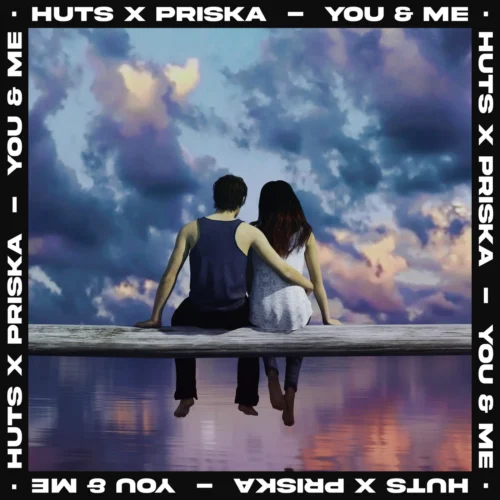 About HUTS
HUTS consists of two friends from The Netherlands who met at AMP music school in Rotterdam. Prior to HUTS, Jordan Jay was making a name for himself in the Future House scene, signing on Don Diablo's HEXAGON, Spinnin', Universal, and releasing collaborations with the likes of Breathe Carolina and The Him.
Together with Stijn ("Idetto"), who has been doing behind the scenes production work for big-name DJs, they form the powerhouse duo HUTS. "We had become really good friends over the years and stayed in contact after we both graduated," said the duo. "Since we both have a studio in the same building, we started working together by checking each other's music, having a fresh set of ears for our own tracks, but it quickly developed into planning to do a project together: this became HUTS."
The duo derived their namesake from a running joke in The Netherlands: "HUTS is a catchphrase we use when something goes well or if you win something. Although it doesn't have the same meaning internationally, we thought it would be funny, catchy and easy to pronounce at the same time." Following the success of "Falling," 2021 continued strong for HUTS releasing "Million Years – Jerome Edit" together with Jerome on Kontor Records as well as their collab with famous topliner Sam Tinnesz.
In mid 2021 HUTS signed with Virgin Records with their brand-new single "Red Lipstick (hey what's up it's 616)" going viral on TikTok. After that, HUTS released an official remix of Topic & Bebe Rexha's hit single "Chain My Heart." HUTS will release their next single in February 2022 and in the future we can expect to see them make their debut live performance.
How does the creative workflow for a HUTS project go down? "We are both very capable of making our own tracks individually, which we sometimes do. This way we sometimes work on two tracks at the same time. However, if we had to choose who is better at what, then Jordan is a bit more of the 'weirder' ideas, where Stijn's technical ability always makes sure an idea becomes a great song.