The evolution of music devices is ever changing. How we have listened to music over the last 25 years will amaze you and most of these devices you probably don't even know exist!
Every street has at least one person walking down the street wearing Apple's white earphones. They may be bobbing their heads to the music or squeezing through the crowds to go to work while keeping their heads down.
These music-streaming services all point in the same direction: music is essential to our culture and daily life. It's a crucial component for humankind personally, societal, and technological level. The gadgets we use to listen to music directly impact the current technology environment.
Listening to music may be as much of an experience as the music itself, depending on the quality of the equipment we utilize. Similar to how artists, styles, and trends have evolved, so have how we've learned about them.
Over the last quarter-century, we've listened to music in various ways. This article explores how we have listened to music in the previous 25 years.
CD/Dual Cassette/Radio Mini System
The small system my parents bought me at the local Caldor store in the 1990s was the one I relied on the most when I was a kid to listen to music. It was my major method of discovering new music, especially hip-hop, for many years before I had a CD burner.
Rap music was branded with a PARENTAL ADVISORY notice because of concerns about the dangers of explicit lyrics. Whenever my cousins would send me new CDs like "Enter the Wu-Tang Clan," I would make cassette copies of the songs. I spent a lot of time at school listening to New York's Hot 97 rap station instead of doing my homework. Both Angie Martinez and Funkmaster Flex will be on duty during the afternoon shifts. I used to compile mixtapes to get me through lengthy bus rides to school and late evenings studying. Of course, with dad-approved radio edits of my favorite songs.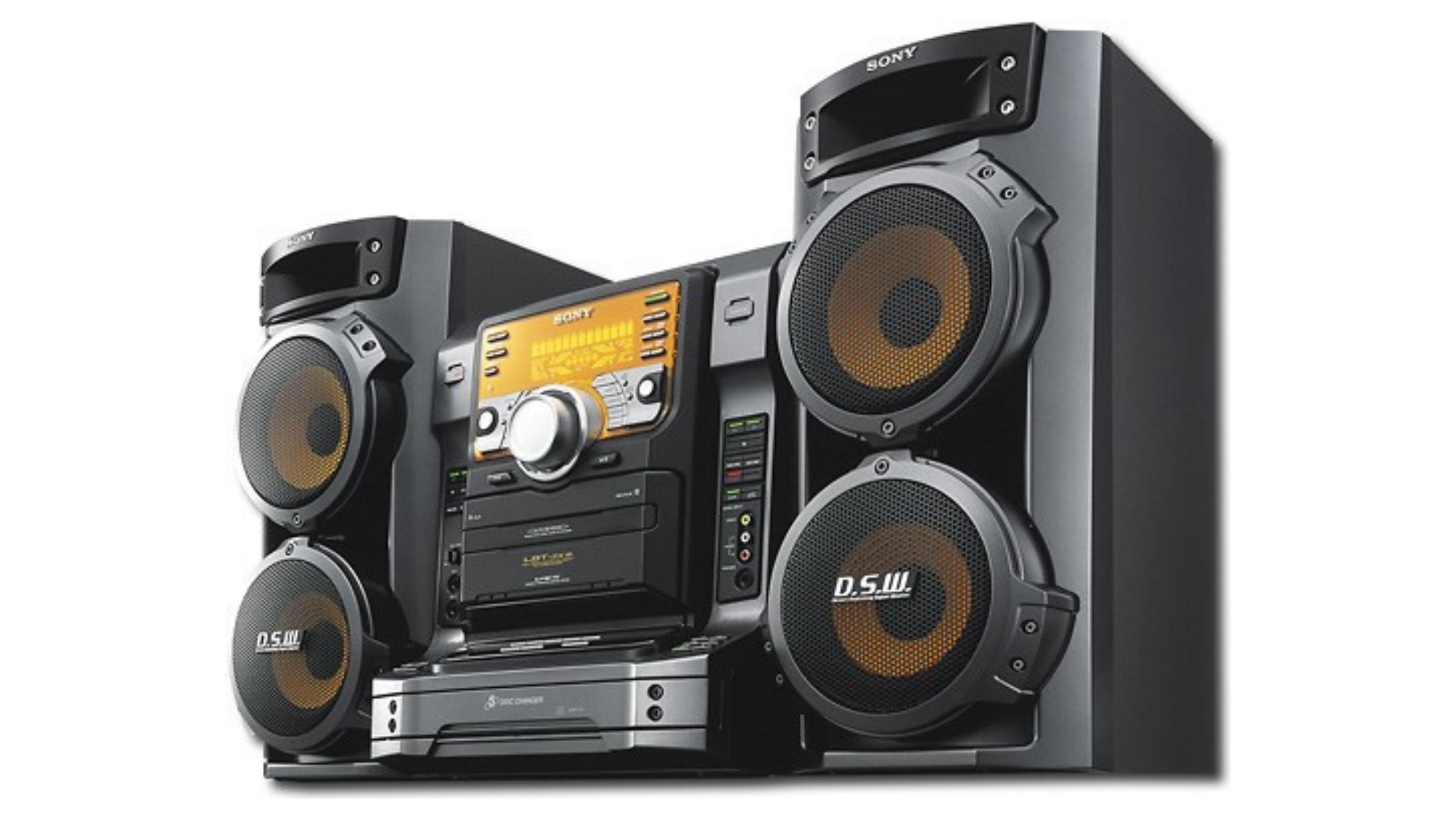 Sharp Portable MiniDisc Player
To quickly switch between my favorite songs by Radiohead, Bjork, and the Smashing Pumpkins while driving around suburban Long Island in my used Oldsmobile in 1999 was an important consideration for me. When I got my car, there were no iPods, and a tape deck was the only option.
Here comes the MiniDisc player, a little metal square that you can use to record stereo mixes onto floppy disks. It allowed me to create my own mini mixes of one song at a time using a cassette converter. I was able to swiftly play music from the MiniDisc player by pushing a button. No matter how huge the potholes were, this gadget did not skip, unlike a CD player. It had a spell-like quality about it.
My favorite song on the White Album, "Everybody's Got Something to Hide," played on my MiniDisc as I drove home from high school one day. While I screamed and shouted along to the music with my hands banging on the steering wheel, I listened to it via the car's speakers. As a result, I was inspired to consider myself a superhero. It didn't last very long.
HitClips
HitClips had a brief but substantial heyday when CD players faded away, and the iPod took traction. Children in primary schools were targeted with these products. They looked like little boomboxes, cat heads, and oddly enough, pens. They were teeny-tiny music devices that could be taken everywhere.
There was one headset in particular that had a very short wire and had a mixtape-like sound. You bought $3.99 cartridges that each included a minute-long mix of a song for your collection. Typically a quick intro and three choruses mashed together. To make matters worse, some of my headphones were water-damaged due to their frequent usage in the bathroom.
An informal term for these devices has been "toys." As a 7-year-old, HitClips were a serious listening device. Probably the only culturally acceptable listening device. My buddies were more concerned with putting on a pair of glitter bell-bottoms than arguing the finer points of music quality.
Radio Shack Speakers for Computers
Since my freshman year of college in 1999, RadioShack computer speakers have been an integral part of my life. I used Winamp to play fresh MP3s repeatedly on the dorm room speakers when I was in college. I gravitated toward more singer-songwriter music like Ben Folds, Guster, and Elliott Smith during those awkward years. I loved the acoustic Wilco version of "I'm Always in Love" and a turn-of-the-millennium mashup by your Matthewses and Mayers. Music that could be heard without any bass, for that matter.
When I was a kid, I could fall asleep listening to the RadioShack set because of my familiarity with it. In addition, they were unbreakable.
Retro Apple iPod Mini with Rose Tones
I had to get the first pink iPod nano as soon as I saw it. My 45-minute commute to middle school required a new CD player in 2004, so I convinced my parents to buy one for me. Although my friends were ecstatic, I was charmed with the Mini. Because of its four gigabytes of hard drive space, it seemed as if I had my own radio station in my pocket. Beyonce, Modest Mouse, and The Killers were among the artists I listened to. I used iTunes gift cards I received from strawberry-scented lip balms to buy Love by Gwen Stefani. Angel, music, and a baby were all there when it was released. Even in the Christian summer camp, where profane music was forbidden, the Mini accompanied me.
Final Thoughts
We live in a streaming world nowadays. We are consuming music through streaming. What happens if streaming loses its dominance as the most famous music consumption method? Simply, I have no idea. However, I believe that in the next five or ten years, music technology will advance so quickly that we wouldn't even need to listen to artists.
We'd connect ourselves to computers. As in computer games, we would take our preferences and create new tunes that matched precisely what we already had in our collections. Even though some people are experimenting with procedural music, we are not yet there, just like gaming. However, that seems to be the direction.
Soundrive Music continues to go from strength to strength as the most in-depth and global EDM source for everything electronic dance music related. With an audience in over 125 countries, we are fast becoming a valued and trusted source for electronic dance music news, reviews, interviews and features for DJs, Artists and Labels alike.