CRISP&CLASSY – New remix EP 'The XTRA CRISPY Remixes' due June 2022. Featuring EVEHIVE, Lizette Lizette, Arnie Wrong, High Cheru and Kat Knix
East London duo CRISP&CLASSY rope in Rio de Janeiro born DJ / producer EVEHIVE to deliver a classy, funk laden remix for their album track 'Gave U Life', brimming with Brazilian influences and a gut-wobbling sub-bass, taken from the forthcoming remix EP 'The XTRA CRISPY Remixes' due this summer. C&C proudly join forces with an all female/non binary/queer force of music makers; all hand picked by C&C themselves.
C&C say: "We discovered Eve through a friend and instantly got addicted to her contagious jungle beats and bass lines oozing all over the dance floor! Her remix of 'Gave U Life' is an uplifting, yet still hard-core interpretation of the original. This remix brings you to the underground clubs with a fast paced BPM that will make your heart beat with the beat!"
C&C keep their promise of working towards an all inclusive music industry, and spreading the message of self love and unlimited self expression. No matter where you come from or who you love, you are always welcome in the CRISP&CLASSY World.
Get ready for another gender and genre bending experience; from Rio De Janeiro to London and Stockholm, from the jungle to the video games, from playful melodies to hardcore bass lines. Kat Knix (SWE) and Plushy (ROM) started CRISP&CLASSY in 2018, after experiencing East London's gritty, flamboyant and diverse nightlife together for several years.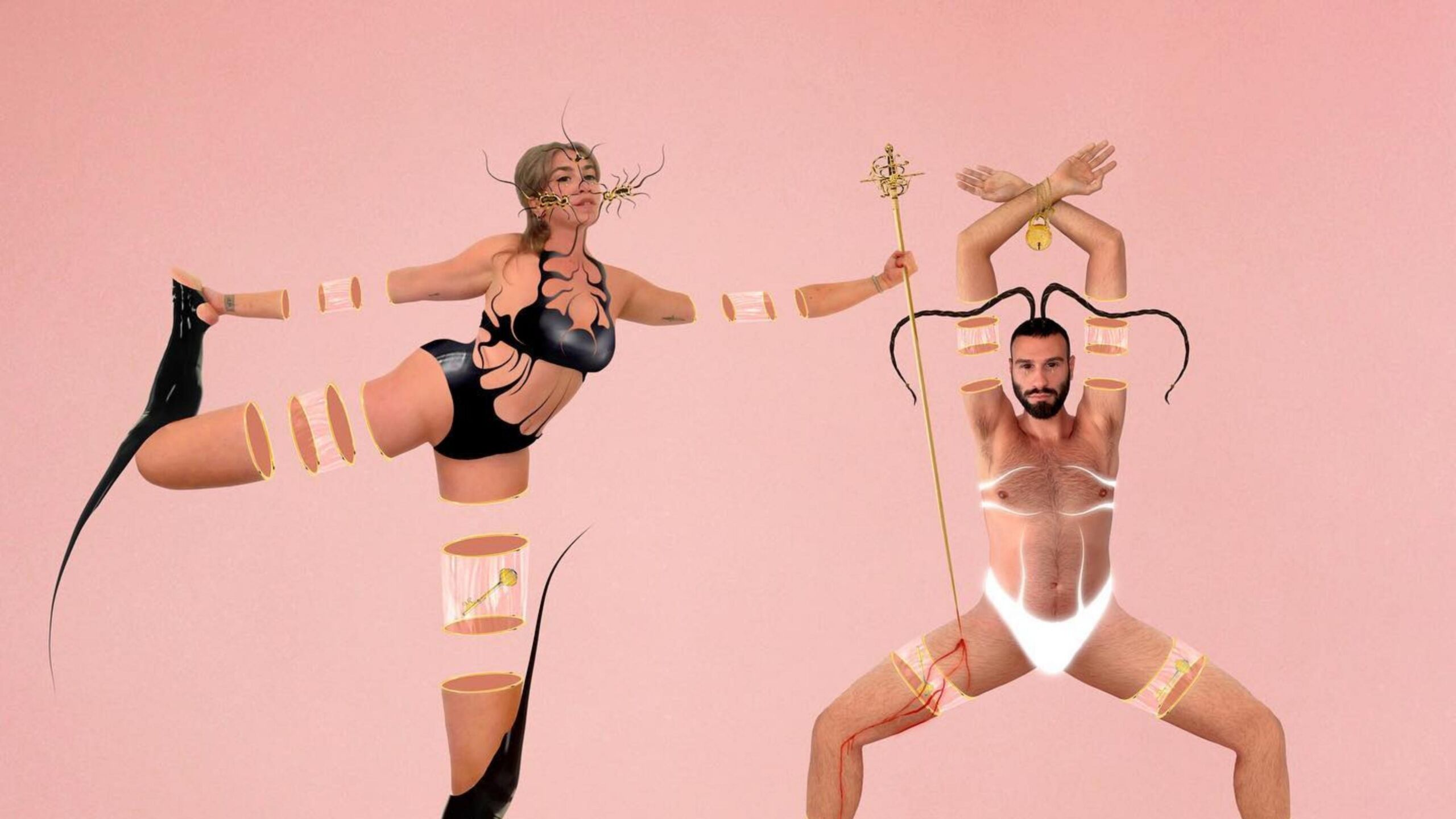 About CRISP&CLASSY
Made of two 90's kids, CRISP&CLASSY naturally carries a twisted 90's sound. Inspired by pop royalty like Janet Jackson and Madonna, the eclectic C&C electronic hyper pop sound along with their honest yet explicit lyrics is like dripping seamen over a cherry! CRISP&CLASSY is the dose of sexual liberation every pre-drinks, party and hangover day needs.
Following their debut single 'Suffocate' in 2019, C&C have since hit the London electronic music scene with eccentric performances at iconic London venues like The Glory, The Old Blue Last, Netil House and The Social.
Their gender and genre bending 'XTRA CRISPY' Album arrived on 15/10/2021 with a delicious mix between New York House synths, Reggaeton beats and sassy bass lines.
About EVEHIVE
EVEHIVE was born in Rio de Janeiro, now based in São Paulo, and is a member of Coletivo Bandida and House of Cosmos, from the Rio de Janeiro Ballroom Vogue scene. Starting her career as a DJ, she is well versed in the dance music scene and has already made big waves within the dance music scene with her original tracks and ground breaking collabs.
Listen on Spotify
Connect with CRISP&CLASSY
Soundrive Music continues to go from strength to strength as the most in-depth and global EDM source for everything electronic dance music related. With an audience in over 125 countries, we are fast becoming a valued and trusted source for electronic dance music news, reviews, interviews and features for DJs, Artists and Labels alike.