Adam Griffin is co-founder and A&R at one of the most successful UK independent labels of our time, Perfect Havoc.
From discovering and breaking the international success that is Joel Corry to producing his own tracks for the imprint, the label has recently been shortlist for Best Independent Record Label at the 2022 Music Week Awards. Having just dropped his new single 'You On Red' with Simon Field and James Hurr, featuring Aya Anne, we caught up with the label boss to talk about the latest release, his most rewarding moment in the Perfect Havoc journey, and which one of London's iconic clubs he wishes most could rise from the ashes.
Let's chat about your latest release with Simon Field and James Hurr. Who took what role in the production process?
James and I did the backing track in his studio at Elephant and Castle London in one afternoon after finishing off the Moss Kenna and Tobtok record we collaborated on, "Can You Feel It". We had more time and did this fast. We had a clear idea to go down the melodic/Balearic vibe. Once I digested it, it felt like it was perfect fit to send to Simon. He liked it and subsequently added his analogue magic. Then Simon and Aya Anne had a writing session and smashed the topline recording. We re-produced it and 'You On Red' was born.
Listen on Spotify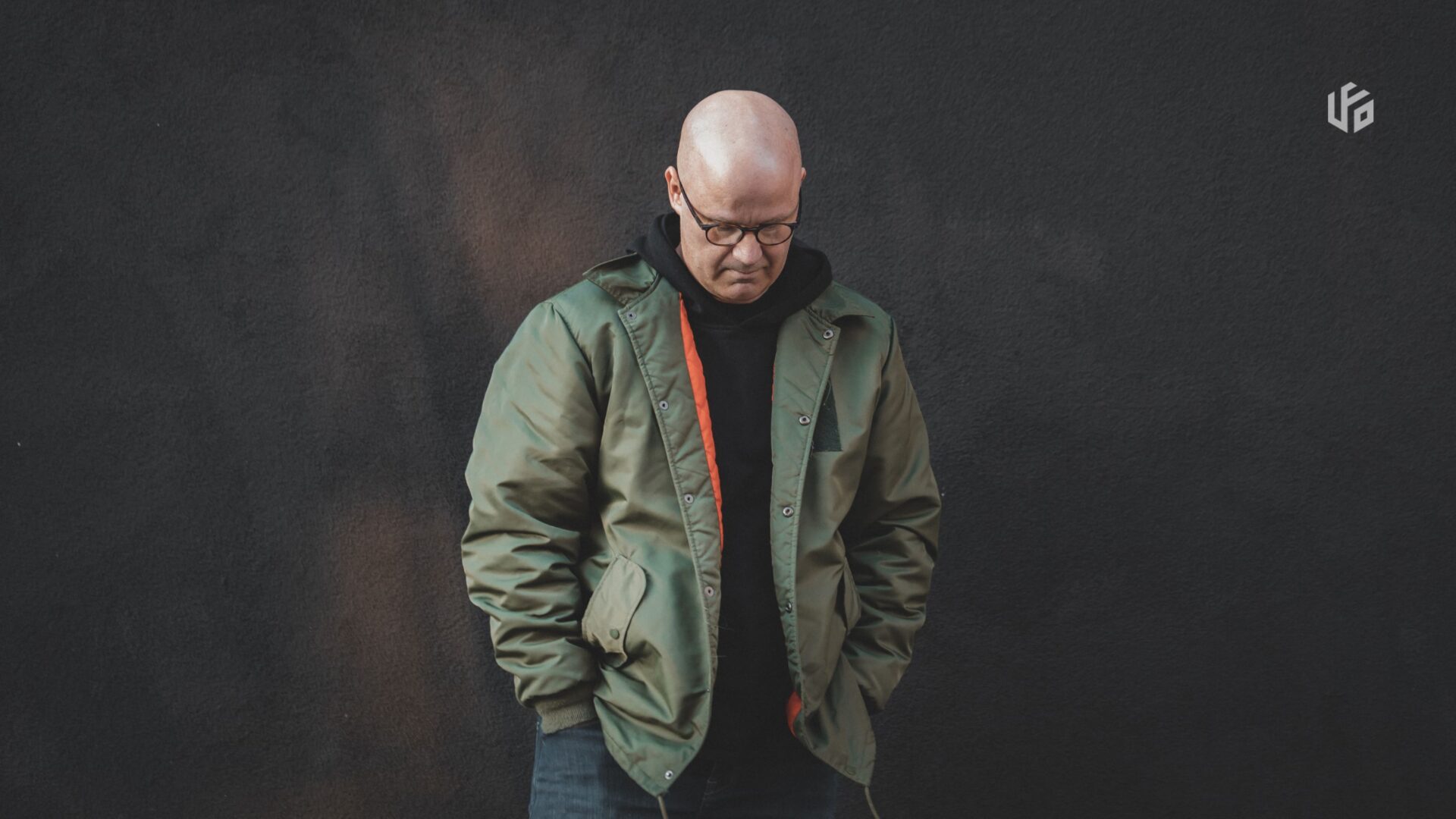 Did you always see yourself producing records when you set up Perfect Havoc or did it happen organically for you?
No, I never thought of doing it and it came about naturally; it was similar from when I moved from marketing to A&R. Although my business partner, Rob Davies, suggested I do it as I was putting records together from the start with other people. I tried it and really enjoyed it. The label and business are my true love though.
Do you always have your A&R 'hat' on when producing your own records – are you making them to a formula you know works or do you find yourself being more fluid?
A bit of both really. I normally think of a few old tracks as references and an idea/title. I have been listening to dance music for 27 years (dare I say it). Then I will think of a theme. For example, I have a Halloween track coming with Oliver Nelson, Aya Anne and James Hurr. So, I downloaded an article that featured the 25 best horror soundtracks. Then found online the 20 best Ghost themed tracks. Then came up with a theme that a girl was singing that she loves her new man but won't stop partying. Sorry I can't give the title away; I would love to but it's too good he he. I then use my A&R skills to polish the arrangement, tweaking the f/x and overall production and adding that extra 15%. So, it's a bit of both and finally I get to work with the most talented people who are very creative and excellent at producing/writing etc. I couldn't do it without them.
It's fair to say that Perfect Havoc has been smashing it of late on streaming numbers, chart positions and its general output. What moment has been the most rewarding for you?
Thank you very much for the compliment. So many great memories but the best was having a UK no.1 with Joel and MNEK "Head and Heart". It was so close and to finally get the news on the Friday was so tense (it was a straight shoot out with Drake), and the charts were an hour late. I didn't know what to do with myself. But it all came good for us all and we got to celebrate eventually.
Listen on Spotify
We hear you went to the Brit Awards again with Joel Corry. How was that – any tales of glamour and excess to share?!
We took our amazing team that have supported us from the beginning – our lawyer, royalties, accountants and some family. We wanted to show them a great time and the glamour came from being nominated with Joel for the second year running, and the honour of being there with them all and seeing the show live. The back-end teams are the true superstars.
Tell us about your time working at RCA Records / Sony. What was the major label environment like from a marketing role perspective, as in, did you have full creative reign or was there a lot of approval stages needed when working with major acts?
I loved it and mainly because I fought hard. It's because I came from a small indie ident, then strategic marketing and broke into frontline marketing. I truly appreciated it and it was only after I left after 12 years that I realise how much I had learnt. I had lots of scope to be creative on the UK side and by commissioning remixes the whole time. Not so much when I was marketing manager for Beyonce, Usher etc, but I was always consulted and got to make a few good calls. There were always loads of people involved but that was the fun part. I'm a huge people person and enjoyed learning.
Winding back to your days as a DJ and promoting parties in London during the 90s, many of the city's iconic venues from that time no longer exist. Which one do you most wish was still going and why?
Great question. There are loads but the club I would miss the most is The Cross at Kings Cross. Beautiful people inside and out, wonderful vibe and great nights/DJs. Oh, for one more night there partying not even Djing! Second, is my spiritual home Hanover Grand where I got paid in my first music job as an inhouse promoter. I loved it but labels were my passion, and I left my full-time job to work for SONY's dance music label INCredible as a work experience. I loved it. More club shout outs to Turnmills, Bagleys, The End and many more.
Perfect Havoc has been signing more established names over the past year, names like Bingo Players and Michael Gray. But it's more so a home for hot fresh talent. Who's coming up through the label that people should listen out for?
In terms of young DJ's Xoro, Jack Kelly, Movada, and Milkwish are all coming through strong on the producer/DJ roster. We have a fab all-rounder too in Aya Anne who is a young singer-songwriter, producer and DJ.
We also have the most incredible non dance act called Lusaint that Rob is heading up. Watch this space, she's unreal a super talent.
Release wise with established names include, we have cuts coming from Charlie Hedges (BBC Radio 1), Dopamine, The Flirtations v Oliver Nelson and Tobtok (Decca!), Just Kiddin', Freejak, PARX and many more.
Listen on Spotify
Releases aside, what else is in store for Perfect Havoc in 2022?
We are diving into the NFT and metaverse world, launching our merchandise and going full throttle into events at locations like Sushi Samba, Ministry of sound, ADE and many more to be announced. We are looking at expanding after the huge success of our brilliant junior label manager, Frederik Bonnesen.
And for you as a producer, what else do you have cooking?
I have a few tracks ready, one written and sung by L. Divine and co-produced by Tobtok. Then the record mentioned earlier with Oliver Nelson and James Hurr feat. Aya Anne, also written by Grammy-award winning legend, Paul Harris. It's been a mad-busy start to the year, but I will dip my toe back into the studio water soon. I've got some great ideas.
And finally, 3 tracks on repeat right now:
Jess Bays and Poppy Bascome – Temptation
Movada – Bananza (Belly Dancer)
Joel Corry – Liquor Store
Listen to 'Bananza' on Spotify
For more of the hottest & freshest in new electronic dance music and EDM news visit our 'News' page and connect with Soundrive Music on social media. Simon Field, Adam Griffin & James Hurr 'You On Red (Feat. Aya Anne)' is out now on Perfect Havoc
Connect with Adam Griffin
Connect with Perfect Havoc
Facebook | Instagram | Twitter