SONNY FODERA DROPS HIGHLY AWAITED 'WIDE AWAKE' LP & LEAD SINGLE 'YOU' FT. SAM TOMPKINS
With a slew of singles over the past few months in the run up to his most ambitious studio project to date, Sonny Fodera now drops his highly awaited new album Wide Awake alongside new single You ft. Sam Tompkins.
Opening track on the album and latest collaboration with Sam Tompkins brings epic vocals that have seen praise from Justin Bieber, Elton John and Bastille. Boasting exotic keys that flow alongside Sam's soothing serenades, You sets the tone for the record that follows.
Next up are previously released tracks Angel with Clementine Douglas and Nah with Sinead Harnett which have already amassed over 15 million streams. The LP then leads onto High, with Dan Caplen boasting emotive vocal chops and Sonny's signature chords. Meanwhile, Yeah Boy and Camden Cox feature on Something About You, whilst LP title track Wide Awake sees Laura Welsh flex her sultry vocal hooks.
Continuing the stellar collabs One Night features MK and Raphaella which has already erupted into a global dance anthem achieving silver status in the UK, whilst Silhouettes enlists rising talent Poppy Baskcomb adding a touch of raw soul to the release. Stuck In My Head moves into hypnotic club territories along with most recent single Last Thought with Vintage Culture and MKLA. Showcasing Sonny's versatile skill, Next 2 You welcomes back Sinead Harnett along with legendary grime artist Bru-c for a garage infused weapon. Additional a-list vocal talent like Kelli Leigh and YOU make an appearance on Selfish whilst Wired sees UK pop icon Ella Eyre demonstrate her impressive vocal range across uplifting breakdowns, rounding the LP on an exhilarating high.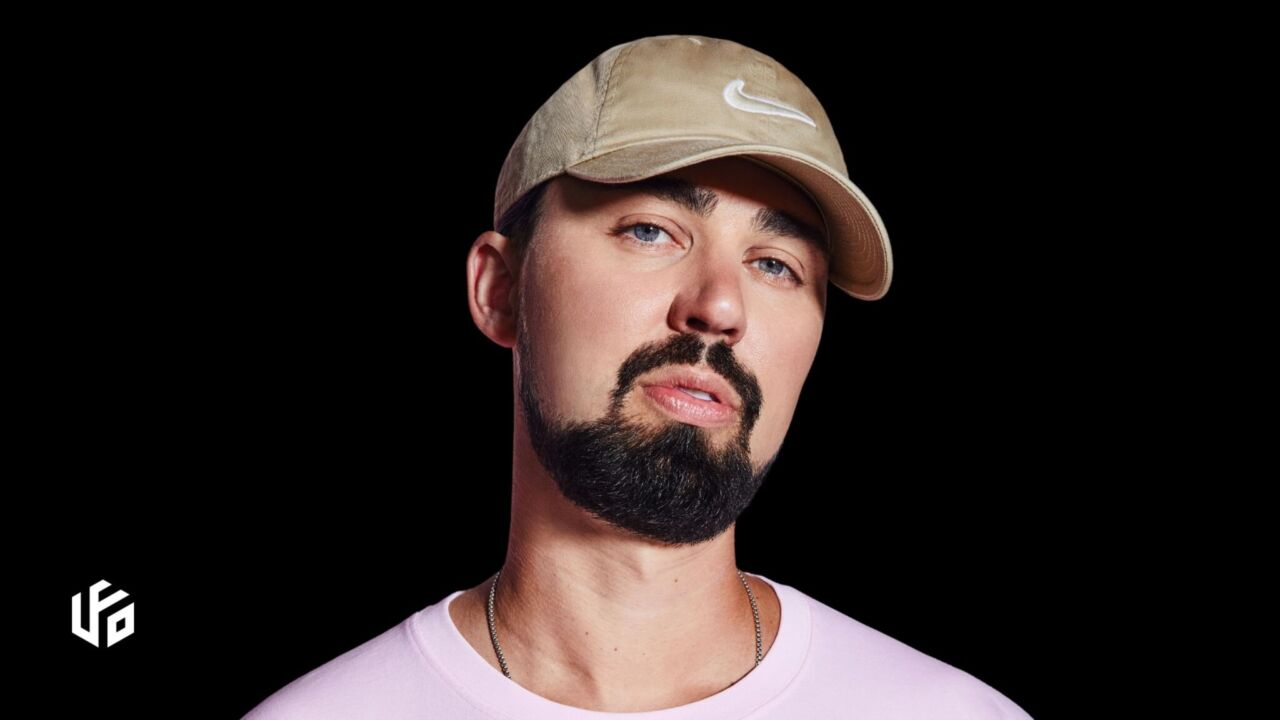 The new album also drops in the midst of Sonny's sold-out UK and US tour, where the new project will come to life. This summer saw him sell 14,000 tickets at his Back To Love co-headline festival with Gorgon City in London, with more sold out shows at the likes of Liverpool's Bramley Moore Dock, Manchester's Victoria Warehouse, and London's Printworks to come.
This week sees Sonny play in front of 12,000+ fans in the UK celebrating the launch of a project that has been two years in the making, marking a testament to Sonny Fodera's expert ear for production, amassing over 300M streams in the past year alone. Cementing his producer status globally with collaborators for years to come, Sonny Fodera's Wide Awake is a product of timeless dance hits that will continue to captivate his crowds world-wide.
WIDE AWAKE Album Track list:
You (with Sam Tompkins)
Angel (with Clementine Douglas)
Nah (with KOLIDESCOPES & Sinead Harnett)
So High (with Dan Caplen)
Turn Back Time (with Diplo)
Something About You (with Camden Cox & Yeah Boy)
Wide Awake (with Laura Welsh)
One Night (with MK & Raphaella)
Silhouettes (with Poppy Baskcomb)
Stuck In My Head (with Punctual & Rug Wilson)
Last Thought (with Vintage Culture & MKLA)
Next 2 U (with Sinead Harnett & Bru-C)
Selfish (with Kelli Leigh & YOU)
Wired (with Ella Eyre)
WIDE AWAKE Tour dates:
30th Sept 2021 – Summit, Austin [SOLD OUT]
1st Oct 2021 – It'll Do, Dallas [SOLD OUT]
2nd Oct 2021 – Exchange, Los Angeles [SOLD OUT]
3rd Oct 2021 – The Patio at Academy, Los Angeles [SOLD OUT]
8th Oct 2021 – Digital, Newcastle [SOLD OUT]
9th Oct 2021 – SWG3, Glasgow [SOLD OUT]
21st Oct 2021 – Night Tales, London Album Launch Party
22nd Oct 2021- Academy, Leeds
22nd Oct 2021 – Bramley Moore Dock, Liverpool [SOLD OUT]
23rd Oct 2021 – Bramley Moore Dock, Liverpool [SOLD OUT]
23rd Oct 2021 – Mansion, Liverpool Album Launch Party
28th Oct 2021 – Concord Music Hall, Chicago
29th Oct 2021 – The Midway, San Francisco
31st Oct 2021 – Secret Warehouse, Brooklyn [SOLD OUT]
4th Nov 2021 – The Exchange, Minneapolis
5th Nov 2021 – Echo Stage, Washington DC
6th Nov 2021- Big Night Live, Boston
19th Nov 2021 – Printworks, London [SOLD OUT]
20th Nov 2021 – Victoria Warehouse, Manchester [SOLD OUT]
26th Nov 2021 – Yplas, Cardiff
27th Nov 2021 – Lab 11, Birmingham [SOLD OUT]
28th Nov 2021 – Rock City, Nottingham
4th Dec 2021 – Belgium Versus, Hasselt
Sonny Fodera – Wide Awake is out now via Solotoko.
Listen on Spotify
Connect with Sonny Fodera
Facebook I Twitter I Instagram
See more of the best in new music and EDM music news by Soundrive Music >HERE<