Nashville, Tennessee — Most might recognize
Teddy Killerz
as the eclectic bass music act that shaped the soundscape of many popular electronic artists today. However, these pioneers of the genre are nowhere near done with their sonic journey. The legendary trio resurfaces once again to provide an exuberant two-track EP accurately named
Dangerous Levels.
Listen on Spotify
Bringing their unapologetically aggressive drum & bass sound to these two dubstep tracks, Teddy Killerz has conceived two nuclear tunes that every DJ will want to have in their arsenal. Along with swinging baselines and earthquake-like drums, the gritty noises that people have come to expect from a Teddy Killerz number are front and center in the title track.
The EP also features an explosive joint effort with Underdog Records head honcho, Protohype. This collaboration of dubstep giants is sure to provide the heavyweight punch that dubstep fans are looking for.
"We had a lot of fun writing these tracks, and both tunes flowed very naturally for us. This EP is a twist on the traditional Teddy Killerz DnB sound; we really wanted to put out our take on dubstep. We enjoyed collaborating with Protohype, and we hope you love our new EP" – Teddy Killerz
About Teddy Killerz:
Teddy Killerz is an electronic music group consisting of Russian and Ukrainian Producers Grigory Cherekaev, Anton Mashevsky, and Oleg Cholovskii. They also have performed under their individual monikers such as Garud, Place 2b, and Paimon (in respective order).
Teddy Killerz are known for producing various different styles of dance music ranging from drum & bass, dubstep, trap and breakbeat. The group released on OWSLA and subsequently signed to RAM Records in November 2014. Teddy Killerz's entry in a remix contest on OWSLA for Skrillex's song "Make It Bun Dem' caught the attention of the label owner, who subsequently signed the band. This along with their first release on OWSLA, the 'Toys Riot' EP, would gain this talented group of producers a slew of notoriety. Teddy Killerz have remixed a number of songs, although most notable is Ragga Bomb by Skrillex featuring the Ragga Twins and 'Make Those Move' by the group I Am Legion (consisting of hip hop artists 'Foreign Beggars' and drum and bass artists 'Noisia') which remained at number 1 on the beatport chart for 6 weeks.
In 2014, Teddy Killerz were selected by RAM Records for the '60 minutes of RAM' mix for Mistajam on BBC 1 Xtra.[5] They have also produced for and alongside dance/rock act Modestep which had sparked the song Make You Mine on their album 'London Road'. In 2015, Teddy Killerz's first release was Teddynator on March 21st with RAM Records. They released their first album titled Nightmare Street on June 5th, 2017. More recently, in 2020, they released an EP on Insomniac's bass music record label Bassrush titled Nerd Starter Pack.
About Underdog Records:
In 2019, Max Hype (Protohype) founded the independent label Underdog Records. This new venture allowed Max the opportunity and the creative control to execute his vision for his releases as well as the ability to promote up and coming artists and legends alike. Since its initial announcement almost three years ago, the label and puppy crew have grown considerably.
Connect with Teddy Killerz:
Facebook | Instagram | Twitter | SoundCloud | Spotify 
Connect with Underdog:
Facebook | Instagram | Twitter | SoundCloud | Bandcamp | Spotify | Website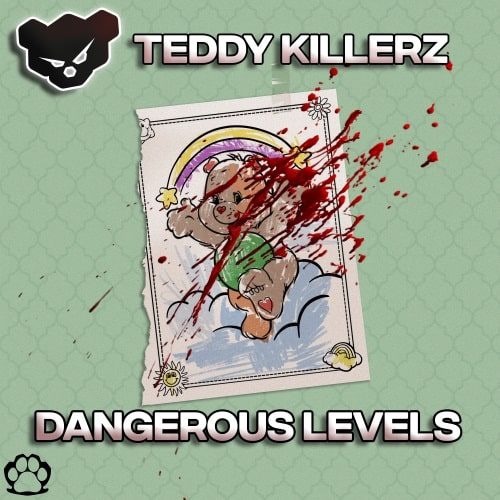 For more amazing content and news by your favorite artists at Soundrive Music, check out our 'News' section
and connect with us on socials to stay updated with the latest in all things EDM!