Perfect Havoc, the label that delivered top charting artists Joel Corry and PS1, are at it again showcasing three breakout artists to keep an eye on in this latest single.
Listen on Spotify
London producer Xoro – signed to Perfect Havoc Management and who went viral on TikTok with his debut single 'Face Mask On' achieving over 70 million streams in over 30,000 videos – joins Berlin double act, TwoWorldsApart, and the critically acclaimed vocalist, Mathew V for the release of 'Hear My Soul'. With lush hypnotic grooves, this single exhibits the trio's exceptional production skills, layering a full vocal over clean, deep house beats; a sonic spectrum to get truly lost in.
The musical journey of London DJ / producer, Xoro began when he started playing piano at the early age of eight, later learning the composing skills that would carve out his song-writing process.
By 2017, he was working at Novacane studios, participating in the recording session of 'Lyca' by Swarmz, which now has over 100 million global streams. Xoro got the house bug and began remixing pop songs with his dark signature sound. That sound saw Xoro win Spinnin' Records' Buzz Low remix competition and gave birth to the TikTok viral hit, 'Face Mask On'.
Xoro's remix skills have since been heard on Perfect Havoc hits, including PS1 'Life Goes On' and 'New Levels' by Tobtok, Milwin and Alfie Cridland featuring Mila Falls. With releases on prestigious labels Soave and Loudkult already under his belt, signing to Perfect Havoc and with a remix for Joel Corry and Jax Jones lined up, exciting times are in store for this talented artist. On the creation of new single, 'Hear My Soul', Xoro explains how the partnership came about;
"After connecting with Mathew V on Instagram, we quickly arranged a Zoom session and our writing styles merged so well that we wrote 'Hear My Soul' in only a couple of hours. It's about the close bond between two people, where they can almost communicate telepathically, despite being far away from each other. After the initial demo was complete, I sent the track to TwoWorldsApart for a twist on the production, and they did not miss! From adding new textures, synths, and complex cinematic layers, they lifted the track to a new level."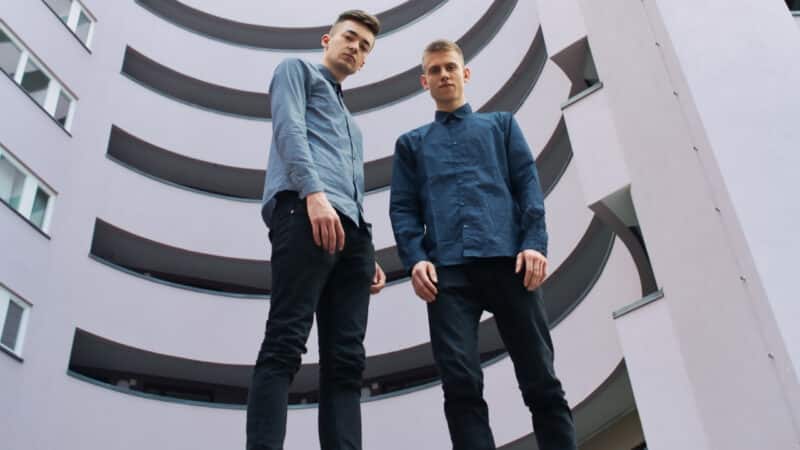 Production duo TwoWorldsApart also found each other online. A chat on Soundcloud was the start of a great friendship and musical liaison of two tall dudes who by 2016 were releasing on Island Records, Spinnin', Dim Mak and Future House Music.
Combining their love for electronic and bass heavy music, TwoWorldsApart are a melting pot of sounds of dubstep and trance with clear metal influences and a progressive / deep house appeal.
The cherry on the cake of this release is the vocal of classically operatic trained, Mathew V. Hailing from Vancouver, Canada, Matthew had success with the 604 Records signing, 'Tell Me Smooth' which stayed in the aHHhhjsdTop 40 on Canadian Radio for 18 weeks; writing with the likes of Dan Mangan, Fly By Midnight and Shaun Frank, and with his critically acclaimed US and Canadian chart-topping debut album, 'The Fifth'. Now with a catalogue clocking over 35 million streams, Mathew is marked as an artist on the rise.
For London-based independent, Perfect Havoc 'Hear My Soul' is another quality release. The hit-making imprint, which celebrates its 5th anniversary this year, boasts a roster including the three-time Brit Award nominated artist, Joel Corry, double platinum selling producer, Tobtok, Oliver Nelson, PS1, Bingo Players and many more.
Both a label and management agency, with publishing arm, Perfect Havoc has a fast-rising status underlined by over one billion streams and five UK Top 20 singles, including PS1's 'Fake Friends' featuring Alex Hosking, and a No.1 with 'Head & Heart' by Joel Corry & MNEK. The future is bright for this forward-thinking label.
Connect with Xoro
Connect with TwoWorldsApart
Connect with Mathew V
Facebook | Twitter | Instagram 
Connect with Perfect Havoc
Website | Facebook | Twitter | Instagram | Spotify
For more amazing content and news by your favorite artists at Soundrive Music, check out our 'News' section
and connect with us on socials to stay updated with the latest in all things EDM!