After releasing their 'Field Trip EP' on Armada Music earlier this year, L.A. duo Niiko x SWAE are making moves toward the festival grounds again. A high-energy record that contrasts the aforementioned EP in terms of style yet still references their roots, 'Eeny Meeny' takes on a darker interpretation of the classic rhyme to great effect.
Listen on Spotify
Don't let the title fool you; there's nothing tiny or insignificant about Niiko x SWAE's latest offering on Armada Music. Packing enough electro house firepower to punch holes in sound systems and dance floors alike, 'Eeny Meeny' is simply a stadium-quaking banger in pocket size.
"'Eeny Meeny' is a rebirth of the classic childhood nursery rhyme, but with a hard and unexpected twist", Niiko x SWAE say. "Continuing the references to our childhood following our debut 'Field Trip EP', the dream-like vocals of 'Eeny Meeny' are juxtaposed with a darker, more bass-oriented production to invoke a nightmarish sense of nostalgia."
Childhood friends Niiko x SWAE spent their early days learning to produce and dreaming of pioneering a new lane in House music.
Flash forward to today, the L.A.-based pair are regulars on U.S. Dance radio, laid claim to in-demand residencies at HAKKASAN, Las Vegas and OMNIA, San Diego, lent stage support to the likes of Marshmello, Kaskade and Zedd, and have become a staple to any successful remix package, reimagining tracks from the likes of Bebe Rexha, Charlotte Lawrence, Cheat Codes and more.
The release of their debut EP, 'Field Trip', recently amplified the momentum and 'Eeny Meeny' follows suit in just the right way.
Connect with Niiko x SWAE
Instagram | Facebook | Twitter | YouTube
Connect with Armada Music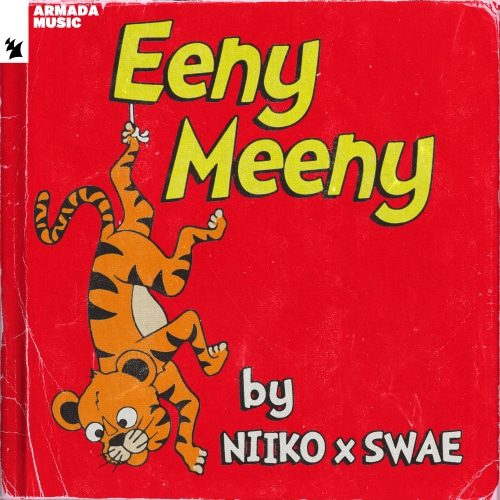 For more amazing content and news by your favorite artists at Soundrive Music, check out our 'News' section
and connect with us on socials to stay updated with the latest in all things EDM!