Ibiza icon Andrea Oliva has announced details of his new record label All I Need, also unveiling the imprint's debut single 'Final String.'
Listen on Spotify
A club track brimming with grace and poignance, 'Final String' is characterised by driving kick drums, delicate piano chords and the most majestic of orchestral breakdowns. It marks his second single release of the year, following February's 'Rawman'.
A statement that encapsulates the crucial role that music plays in Andrea's life – and the lives of music lovers all over the world – All I Need is composed of a music label, events wing and upcoming fashion line. It represents a philosophy, a way of life and the desire to put music and creativity at the centre of your world.
A label intrinsically linked to Andrea's spiritual home of Ibiza, All I Need will also embrace technology. He is the proud owner of over 30,000 records but is acutely aware of the impact of digital advances; streaming, connecting with fans in a more personal way, and developing new ways to share music. By embracing the evolution of music technology, he will ensure that All I Need remains relevant, cultivating a long-lasting legacy.
Having taught himself to DJ at the age of 13, Andrea enjoyed a rapid ascent through the ranks. Eventually he made his way to Ibiza, where in 2004 he was first invited to DJ at Space and would later headline ANTS Ushuaia for many years.
He has also released on labels including Hot Creations, Desolat, Truesoul, Play It Say It, Saved and Relief Records.
The launch of All I Need via Armada Music and the release of 'Final String' marks the beginning of an exciting new chapter in the story of Andrea Oliva.
Connect with Andrea Oliva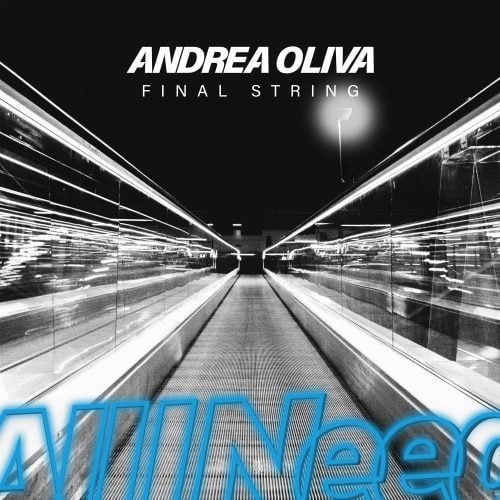 For more amazing content and news by your favorite artists at Soundrive Music, check out our 'News' section and connect with us on socials to stay updated with the latest in all things EDM!