With a highly-anticipated album on the way,

Adventure Club

unveils euphoric new single

"Safe With Me"

featuring

Soar

and

Luma

via

Ultra Records.

.Listen on Spotify

Weaving exhilarating synths together with a resonating kick-snare combo, "Safe With Me" stories yearning for inner peace and eventually finding solace in the company of a loved one.

An emotive whirlwind of softened piano notes intertwines with Luma's whimsical vocals before dissolving into a heartfelt swell of orchestral chord progressions and uplifting future bass.

While reminiscent of the Canadian duo's earlier masterpieces, "Safe With Me" is a sensational coalescence of revisited soundscapes as well as new sonic terrain. 

Out now via Ultra Records, "Safe With Me" kicks off a series of exceptional tunes to be released prior to Adventure Club's full album drop.
About Adventure Club
With numerous achievements under their belts, the electronic duo Adventure Club –  made up of Leighton James and Christian Srigley – has built an empire within the electronic dance community. Hailing from Montreal, Canada, Adventure Club has  graced the stages of some of the world's largest music festivals, crafted top 40 hits  "Crash", "Wonder" and their most popular dubstep remix to date, "Crave You" by  
Flight Facilities – amassing over 34 million streams on SoundCloud – and released their first full-length album, Red //Blue, which went #1 on Dance and Electronic charts in North America.  
Over the past few years, while engaged in their own projects, the duo remixed songs from creditable artists such as Kehlani, Virtual Self, and collaborated with the likes of Snails and Sara Diamond. Most notably, their 'Undercover' club remix with Kehlani earned them a Grammy nomination in 2018 for "Best Remixed Recording". Adding to this, the Canadian duo has been nominated for two Juno  Awards – in the categories of best new music group and best electronic album.  
Easily considered as one of the forefathers of dubstep, Adventure Club continues to push boundaries and keep the melodic genre of dubstep alive and thriving. The pair have their own mixtape series, 'Superheroes Anonymous', that streams to an average of 1 million listeners, and are now gearing up for the release of their sophomore album Love // Chaos. As much as Adventure Club has obtained a  renowned reputation in dance music, they continue to surprise fans by breaking barriers and leading a new direction of creativity in their music.
Connect with Adventure Club
Facebook I Twitter I Instagram I SoundCloud I Website
Connect with Soar
Facebook I Twitter I Instagram
Connect with Luma
Facebook I Twitter I Instagram 
Connect with Ultra Music
Facebook I Twitter I Instagram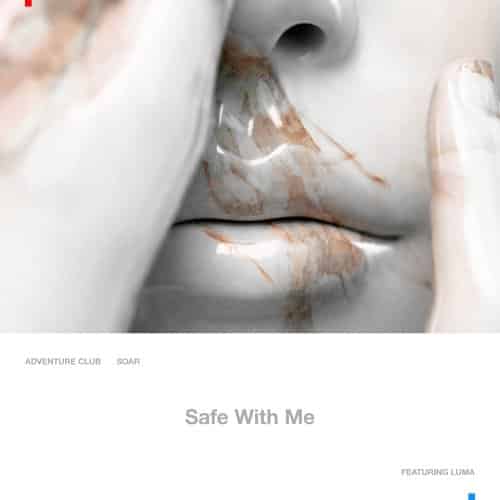 For more amazing content and news by your favorite artists at Soundrive Music, check out our 'News' section
and connect with us on socials to stay updated with the latest in all things EDM!