After spending years developing his DJ career and making a name for himself in Montreal as
Thomas H
., Tommy La Croix †
is unveiling his new moniker with the announcement of his debut album,
Requiem D'amour
.
Alongside the announcement, the Canadian DJ and producer unveils the LP's first lead single, '
Danza De Trompeta
'. 'Danza De Trompeta', a one-of-a-kind house hit that combines deep Afro percussion with a sultry flair, is available now across all streaming platforms via
Aquarius Records
.
Listen on Spotify
'Danza De Trompeta' is rife with exotism and strong instrumentation, serving to introduce listeners to the masterful production and explorative style of Tommy La Croix †. The high-energy offering is built around a trumpet lead, guiding the seductive and magical soundscape of the track.
The captivating masterpiece transforms from beginning to end, establishing itself as a certified summertime club hit, inviting listeners to dance the night away. The grandiose percussion paired with the sultry trumpet makes for an unparalleled sound experience that sets a monumental standard for what to expect from Tommy La Croix and the rest of his debut album.
Thomas H. spent many years establishing himself as a must-see DJ in Montreal and internationally. As a DJ, his masterful skill led him to play at esteemed venues such as Soubois, Flyjin, King Crab, Burning Man, and more. Using his prowess, he's now emerged with his new persona Tommy La Croix †, fueled by the eclectic sounds that influence his performances. The new alias reflects a more exploratory side, pushing the envelope and expressing what Tommy is most passionate about.
Taking his passion and sonic exploration to the next level, Tommy plans to kick off his vision with his debut 6-track LP, Requiem D'amour, releasing September 17th. The forthcoming project is a collection of deep house music inspired by organic sounds and Afro rhythms. Requiem D'amour is the soundtrack to every summer day and night.
About Tommy La Croix †
He is a sonic explorer who's burning passion is music and he wants to share it with you. Tommy La Croix believes in nothing more than the power of sound. His musical style is exploratory, always seeking out new discoveries. And his music has a singular purpose: to connect. Named in reverence of Baron Le Croix, a Holy Loa of Haitian Voodoo, Tommy is a creature of the night.
Always debonair, he delights in the fleeting pleasures of life. The Baron is a fierce individualist. A lover of the everyday magical, he insists you make room in your life for the mysteries that surround us. Without taking himself too seriously, Tommy will take you on a voyage.
Music has a special kind of magic, a power to connect and transform, that borders on alchemy. He asks you humbly to act as your intermediary. To be the connecting medium between you and the unseen forces that guide the beat. His music dares you to see things honestly, to go boldly and with brave strokes. It laughs at the absurdity all around us. It gives in to desire and speaks its mind. It takes big chances. It is a force both audible and invisible. It dances. And so will you.
Connect with Tommy La Croix †
Facebook | Instagram | Youtube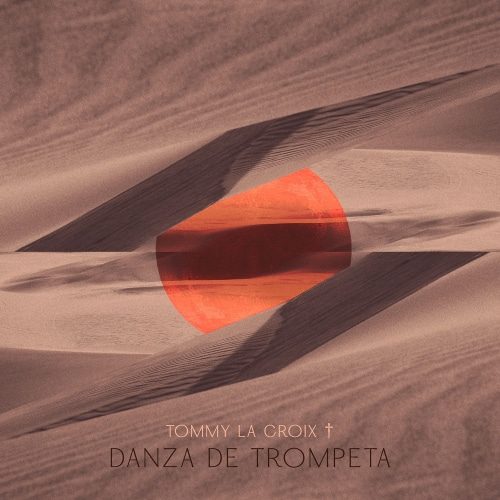 For more amazing content and news of your favorite artists by Soundrive Music,
check out our 'News' section and connect with us on socials!