MAKJ has been whipping up a series of delectable tunes as of late, and his new single on Armada Music is no exception. Made in tandem with MADDS and Mila Jam, 'Just Sayin' doubles down on infectiousness whilst bringing a serious amount of personality to the party.
Listen on Spotify
The first-ever get-together between MAKJ, MADDS and Mila Jam, 'Just Sayin' oozes with summer feel and global dance floor appeal. Supercharged by long-tailed bass steps that perfectly complement the airy vocals and sun-kissed beat drops, this track is an anthem to days spent at the seaside.
"This record started out as a '90s sit-in-the-car-and-reminisce track I did with Mila", MAKJ explains. "She and I decided we needed something fresh to mix it up a bit and who better to add to the track than MADDS. The track transformed into a positive feel-good club record that has an amazing meaning, and I feel 'Just Sayin'' will be a summer smash thanks to these two amazing woman being on the record!"
"I have always admired MAKJ's music and being a part of this track has been amazing", MADDS says. "It's one of those house tracks that you can listen to anytime of day; besides the lyrics being relatable, the melody, kick drum and snare are all super clean and not too overpowering, which fits the vibe and overall sound perfectly. I'm happy to be a part of this project and excited for my fans to hear it!
"Sometimes, we gotta be reminded of our crowns and demand what we're worth", Mila Jam adds. "I'm just sayin'."
Growing up on California's Central Coast before moving to China as a teenager for eighteen months, MAKJ has been at the crest of the dance music wave since he committed to a fulltime music career. He has since made waves as a producer collaborating with leading figures such as Deorro, Hardwell, Lil Jon, O.T. Genesis, Quintino, Showtek, Steve Aoki and Timmy Trumpet, accumulated hundreds of millions of streams on Spotify alone and played at many of the largest and most prestigious music festivals in the world, including Coachella, Creamfields, EDC Las Vegas, Electric Zoo, Parookaville, Tomorrowland, and Ultra Music Festival.
The life of Madison Louch, better known by her stage name MADDS, is anything but boring. Born abroad in South Africa, but raised stateside in sunny California, MADDS embarked on her first international tour at age 20 and soon shared stages with the likes of Steve Aoki, Bad Bunny, Deorro, Hardwell, David Guetta and Martin Garrix at major festivals such as Coachella and EDC. Judging by her international tours throughout Europe, Australia, and Mexico as well as kicking off her first Las Vegas residency at Resorts World, the multi-hyphenate DJ, producer, model and designer extraordinaire is just getting started.
A YouTube sensation turned original pop artist, NYC pop recording artist and transgender star Mila Jam is known around the world for her unforgettable stage performances and one-of-a-kind music videos. She has toured internationally with the Broadway musical RENT, performed alongside James Brown, Mark Ronson, Laverne Cox, Travis Wall, Jody Watley, Lady Kier (Deee-Lite) and Natasha Bedingfield, and appeared on BBC's The Lilly Allen Show, GLAAD Media Awards, MTV and MTV NEWS with special features on The Huffington Post, MTV.com, OUT.com and Perezhilton.com as well as getting prominently featured in Cadillac's Audacity of Blackness commercial. Her song 'Faces' was featured in Ralph Lauren's Polo Pride campaign and she is the Odyssey Nightlife Awards Breakthrough Artist (2015), the GLAM Nightlife Awards Best Video & Dance Artist (2013) and the talk show host of an original YouTube Talk Show Series titled 'I'm From Driftwood'.
Connect with MAKJ
Facebook | Instagram | Twitter | Website
Connect with MADDS
Facebook | Instagram | Twitter
Connect with Mila Jam
Facebook | Instagram | Twitter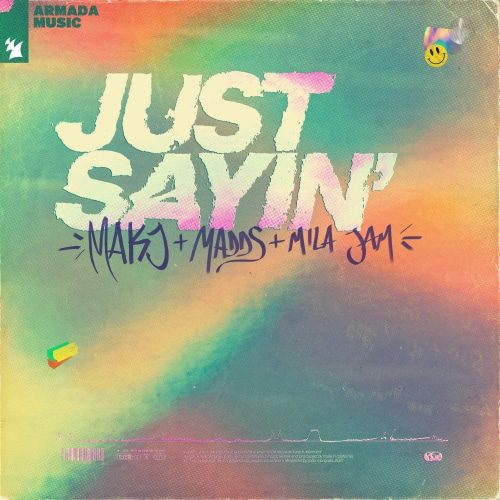 For more amazing content and news of your favorite artists by Soundrive Music,
check out our 'News' section and connect with us on socials!