Matt Sassari Returns To There Is A Light With 'Honda' EP.
Listen on Spotify
All things considered, it's been a pretty incredible six months for The Archer and his burgeoning young imprint, There Is A Light. Having inaugurated the label back in January with his colossal debut EP Lonely Dream, the LA-based DJ, producer and label head has been flexing his A&R muscles ever since, and now boasts a flourishing catalogue of releases from some of the most exciting names on the international house and techno circuit.
With the label's sophomore EP from Ron Costa and The Reactivitz continuing to garner hefty tastemaker support and noteworthy international acclaim following its release in May, There Is A Light (TIAL) now announces its third huge musical package of the year and the eagerly-anticipated return of French techno stalwart, Matt Sassari.
Out now, Sassari's two-part Honda EP is yet another masterclass in soulful, groove-heavy techno from the in-form, Marseilles-born producer, who returns to TIAL armed with a plethora of hard-hitting releases on the likes of Octopus Recordings, Terminal M, Tronic, SCI+TEC, Truesoul, Deeperfect, Stereo Productions and his own Panterre Musique imprint, to name just a few.
Kickstarting the double-sided cut with the thunderous title track Honda, the Frenchman makes his intentions known the off, delivering a dark, sophisticated blend of soulful vocal samples, intermittent synth stabs and intricate polyrhythms – all brought together underneath a blanket of deep sub-bass and driving four-four kicks.
On the flip, Sassari hands the baton to Canadian producer, D-Unity, who steps up to the plate to provide his unique, unrelenting interpretation of the standout opener. Following recent releases on the likes of Tronic, Stereo Productions and his very own Unity Records, the hotly-tipped Canadian ups the ante in remarkable fashion as earth-shattering bass and mesmerising drum patterns combine in perfect accord to close out a stunning third EP on There Is A Light.
About There Is A Light:
Established in 2021 by Los Angeles-based DJ, producer and label head, The Archer (a.k.a. Arash Homampour), There Is A Light is the undisputed new kid on the block and the up-and-coming dance music label on everybody's lips this year.
Launched as a platform to champion some of the brightest international talents in electronic music – as well as being a home for The Archer's own prolific stream of productions – Homampour's hugely expansive musical knowledge, spanning everything from deep house, new wave, disco and techno, lies at the heart of everything the label represents, as he looks to deliver a consistent run of diverse and quality output over the course of 2021 and beyond.
Connect with Matt Sassari
Instagram | Facebook | Twitter
Connect with There Is A Light
Website | Instagram | Facebook | Twitter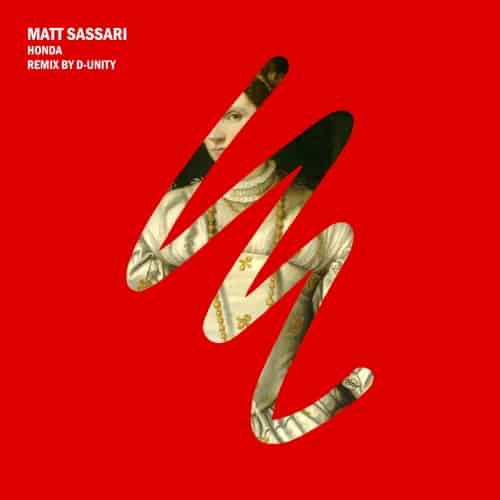 For more amazing content and news by your favorite artists at Soundrive Music, check out our 'News' section
and connect with us on socials to stay updated with the latest in all things EDM!