Vanic shares 'I'm Yours' ft. Sylvie Cox final single before release of full album "Here & Now", September 2021. 'I'm Yours' out now via seeking Blue Records. He annouces Full 9-Date North American Tour slated for late Summer/Fall 2021.
Listen on Spotify
Reemerging to the world of touring, Vanic has announced his 11-date 'Here & Now Tour,' slated for the tail-end of Summer and this Fall. The talent will be hitting the road, showcasing his greatest musical offerings throughout 11 different cities. Alongside the momentous news, the Canadian producer is continuing his upcoming full-length album rollout with his fourth lead single 'I'm Yours.' This time around, he's teamed up with San Francisco-based singer/songwriter Sylvie Cox, whose talented vocals bring an energetic and emotionally driven atmosphere to the single. The latest release directly follows Vanic's collaborative lead singles, 'PTLD,' 'Earn It,' and 'Run' released earlier this year. Out now via Seeking Blue Records, 'I'm Yours' is available to listen to across all streaming platforms.
The spacious and propulsive track begins with a layered and rising soundscape, quickly followed by diaphanous instrumentation and Sylvie Cox's strong and emotive vocals. The masterful production, rife with hard-hitting bass drops and glitchy textures, creates a contrast between the softer instrumentation and softer vocals that flow in and out of the track before ending with a delicate piano outro. The euphoric and captivating masterpiece serves to once again showcase the expansive prowess of Vanic, taking listeners on a rapturing and enthralling journey through his entrancing sound display.
'Sylvie Cox's vocals really moved me, she's got that naturally powerful but almost lazy Lana Del Rey sound – I wanted to hone into that vibe and incorporate an explosive but classic vanic drop into it. I think we succeeded and made "I'm Yours" a tasteful but powerful melodic dubstep track.'
Vanic is a Vancouver-based talent who has been actively crafting his unique take on electronic dance music since 2012, eventually making waves several years later in 2016 with his debut hit single 'Samurai.' Over time the established creative force's various remixes and original productions have placed him on the map. Notable releases include 2017's 'Too Soon,' which hit the U.S. Dance chart Top 40 list, as well as his 2019 collaborations 'Save Yourself' with Gloria Kim and 'Forever Down' with Saint Sinner and Wifisfuneral.
Taking his craft and creative vision on the road, Vanic plans to finish the end of the summer with a 11-stop 'Here & Now Tour,' beginning the end of August at The Loft in Atlanta, Georgia. Making his way throughout different cities, the talent is slated to hit Texas, Nevada, Minnesota, Utah, Washington, California, and Colorado. Vanic is ready to reemerge and debut his refined creative vision across stages with his groundbreaking return to touring.
About Vanic
From the outside looking in, the Vanic story so far seems a dream. Touring around the world performing in front of vast audiences and signing to Sony's Disruptor label in 2016 after a run of huge unofficial remixes set the dance community on fire, it looked like the world was Vanic's oyster. The hits came in swift succession: 'Samurai', 'Too Soon' with Maty Noyes and 'Staring At The Sun' with Clara Mae captivated fans new and old, 'Too Soon' scoring him Top 40 standing in the official US Dance Charts. But for Vanic, the success came with a creative cost.
In every artist's career there are moments of pause and reflection. For Jesse Hughes, better known to millions of electronic music fans around the world as Vanic, that moment ended up being an entire year, 12 months where the Canadian producer pressed the reset button on his creative and emotional process and bought himself back to his roots.
"I felt like I'd lost my way," he said from his studio in Vancouver. "I felt like I was making music for other people, that I was being contained and influenced to produce music that was formulaic. I wasn't making music for myself any more. I wasn't being authentic and I had to change that."
And just like that, as his profile looked set to hit the stratospheric super leagues, Vanic completely disappeared from view.
The refusal to stick to the rules should have been easy to spot. Trained to play piano from the age of just 3, Vanic pushed back against the restraints of classical music to explore the freeform patterns of jazz and ragtime, at the same time listening to metal and happy hardcore. Indulging in a growing passion for production and electronica during high school, he rebelled again at college, swapping out  the stability and safety of a degree to pursue music full time. Over and over again Vanic has chosen the path of creative authenticity, whatever the cost.
Now, 12 months later, Vanic is ready to reemerge. In his hands, a debut artist album that as he puts it is "a little bit of the past and a lot of the future". The new body of work sees him return to his musical roots but also explore new territories like house, DnB and bass. The first track to see the light of day will be 'So Slow', a collaboration with long time vocal favourite K. Flay that should delight listeners. A sumptuous, luxurious production of future house and bass, the track sets the tone for a new era, one where Vanic allows himself space to experiment with different influences and new sounds. For the Canadian's army of fans, this next chapter in his journey surely promises to be just as explosive as his beginning.
Connect with Vanic
Instagram | Twitter | Facebook | Soundcloud | Spotify
Connect with Sylvie Cox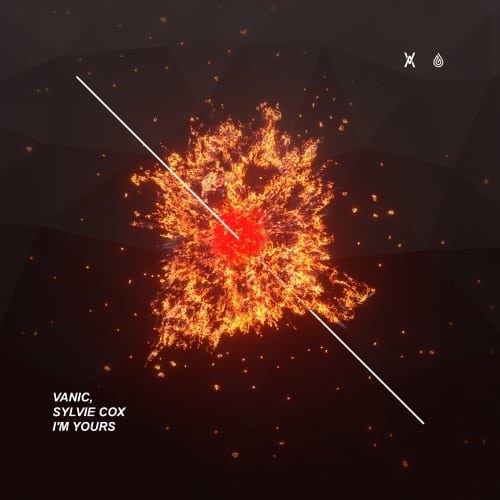 For more amazing content and news by your favorite artists at Soundrive Music, check out our 'News' section
and connect with us on socials to stay updated with the latest in all things EDM!