Destined to conquer the airwaves this year, SAYMYNAME shares his new single "Happy Pillz," featuring Cara Hart via Ultra Music, the renowned godfather of hard trap takes a step outside his comfort zone to present fans with a potential song of the summer.
Listen on Spotify
Engulfed in uplifting melodies, catchy toplines, and vibrant undertones, SAYMYNAME's "Happy Pillz" offers a fresh and tasteful electropop record that simply expands his repertoire of creativity.
Delivering a change of pace, listeners will be ecstatic to be invited to the inventive talents of SAYMYNAME. Known for his gritty and aggressive style of bass music, this showcase of versatility adds to the LA-based producer's status as one of the most dynamic acts in electronic music today. 
"Happy Pillz is one of my favorite songs. When Cara and I made it, I imagined all of the things that make me happy. Music, festivals, traveling the world, and creating dope experiences with my fans. Can't wait to experience those happy moments again!" – SAYMYNAME
Listeners can expect to see much more from the Los Angeles-area native, as SAYMYNAME gains momentum with new music and performances coming throughout 2021. With a great haul of music on the way, fans can look forward to SAYMYNAME's run of shows this fall for his Mayhem Tour.
ABOUT SAYMYNAME:
SAYMYNAME hails from the greater Los Angeles area. He was raised in a musical family influenced by many genres of music including hip-hop, as his father DJ'd for a hobby. Dayvid (SAYMYNAME) went on to graduate from Chapman University with a degree in PR and Advertising, where he truly discovered his love for EDM.
SAYMYNAME boasts the ever so coveted Insomniac Event's DISCOVERY PROJECT 2013. While chasing his dreams, he began working over 35 hours a week at Guitar Center after his graduation from college. Any spare time he found was dedicated to the studio. As a result of years of hard work, he was signed by Paradigm Talent Agency, a premiere agency in the industry.
After tinkering with trap and hardstyle, his rebirth came about as he discovered #HARDTRAP. SAYMYNAME has been on the forefront as a pioneer of this sound movement. Numerous blogs and fans have labeled him as the Godfather of HARDTRAP. He boasts support from giant names such as The Chainsmokers, DJ Snake, Martin Garrix, Tiesto, and Carnage, who play several tracks in their sets. An endless list of famous names that show track support also includes Skrillex, Flosstradamus, GTA, Party Favor, NGHTMRE, Slander, 12th Planet, and David Guetta.
Connect with SAYMYNAME
Facebook | Twitter | Instagram | SoundCloud
Connect with Ultra Music
Facebook | Twitter | Instagram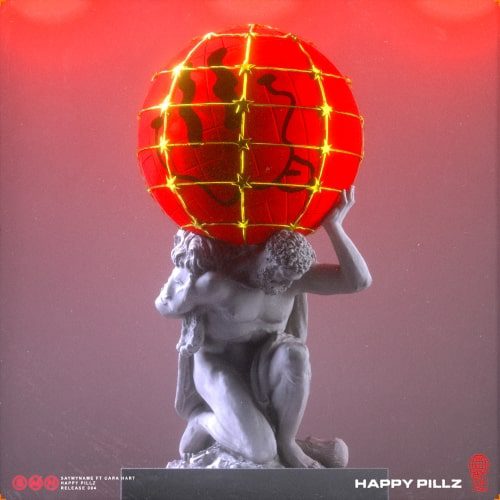 For more amazing content and news by your favorite artists at Soundrive Music, check out our 'News' section and connect with us on socials to stay updated with the latest in all things EDM!