ELYAZ Drops 'The Place Where We Belong'
The pages of an old book tell the tale of a lost sea dog on a quest to find a faraway emotion. A hidden treasure map and a long-forgotten spyglass will guide him on a journey to rediscover the strength and beauty of a lost love. At the foot of a waterfall, a mysterious woman comes forth with a pyramid in her hands bringing a message held among the memories of an ancient library.
Listen on Spotify
Gifted music producer, singer and musician ELYAZ (Mauro Elias Morone) has always lent a unique sensibility and feeling to his compositions and arrangements, which all comes from a burning musical passion inside.
He puts everything of himself into his work, taking a global approach to music production. With a delicate touch for Sound Design, Mixing and Mastering, he achieves total creative control and freedom, combined with his guitar playing, piano and voice.
Earning high numbers on the most famous music platforms, ELYAZ presents his tracks mainly as a DJ. His projects explore concepts and tell evocative stories, taking the listener to faraway places. With his drive and ambition there are no more boundaries.
Listen on YouTube
Connect with Elyaz
Facebook / Instagram / Twitter
ELYAZ Drops 'The Place Where We Belong' is out now!
See more of the best in new music and EDM music news by Soundrive Music >HERE<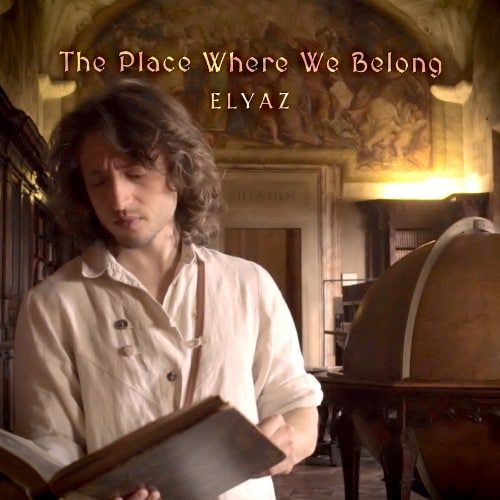 CEO's Darren Bezuidenhout & Jacques Julie are thrilled and excited to announce that we at Soundrive Music have officially been listed on the internet's number one blog directory Feedspot as 'Top 100 EDM Blog' at position number 12 globally! This is a huge accomplishment for us and we thank you, our fans & readers for all the love and support we have been given! For more EDM New check out this Page.