You and I Forever is EARTHQUAKE WEATHER's official debut single for 2021.
" A Love letter to the trials and tribulations of a troubled romance" An ode to a tumultuous yet passionate relationship that is unpredictable and from moment to moment share similarities to the events like that of a natural disaster. The destruction and rebuilding that takes place soon after in order to continue forward or that would instead force them to make a drastic decision and abandon ship. "You and I Forever" is a collage of sounds derived by influences of house, pop and soul that in turn translates the hardship between two individuals that are hanging on to dear life to each other for the chance of creating a path towards everlasting happiness " The continuous fight to keep the flame of love alive. "You and I Forever" is a true and personal testament of EQW's own life that pulls back the veil and reveals that in order to keep the love alive you must desire it so much that nothing can deter you. Nothing!
EXCLUSIVE INTERVIEW
1. Tell us about the first track that put you on the map in the electronic scene and the journey since. How did you get started?
"You and I Forever" is my debut single and entry into the electronic music scene. I'm extremely excited and look forward to developing new music and connecting with new people that resonate with my message.
2. Tell us about your latest project 'You and I Forever'
"You and I forever" was developed by accident. I felt inspired to write something but have had a bad streak of writer's block the week prior. "You and I Forever" was the second song in a series of 3 that developed on a 3 day weekend writing session in late December 2020. "You and I Forever" stood out and the team decided to make this our first release. This song is about unconditional love in a turbulent and rocky relationship which I can attest to in my personal life. It all clicked for me as I developed the song. It was written in about 3 hours.
Listen on Spotify
3. Tell us something we wouldn't normally find out about you?
I love nature, camping, kayaking and love Reggae music.
4. What single night out has been most memorable for you as a dj and producer?
The most memorable and life changing experience as a beginner DJ and Producer was when I took the family out to Insomniacs "Electric Mile" at the Santa Ana Race Track in January 2021. I've never had the opportunity to experience a legit rave and or a major festival so it was absolutely breathtaking seeing how much attention to detail the concert promoters and music producers, Dj's, and artist go through in order to connect fully with this amazing community.
5. Give us the name of one track that never gets old for you no matter how many times you listen to it?
I cannot stop listening to "Something Goes Right" by Sbtrkt and Sampha which are actually the actual inspiration behind "You and I forever". Sampha's soulful singing and lyricism was next level in my opinion and absolutely inspired me to write.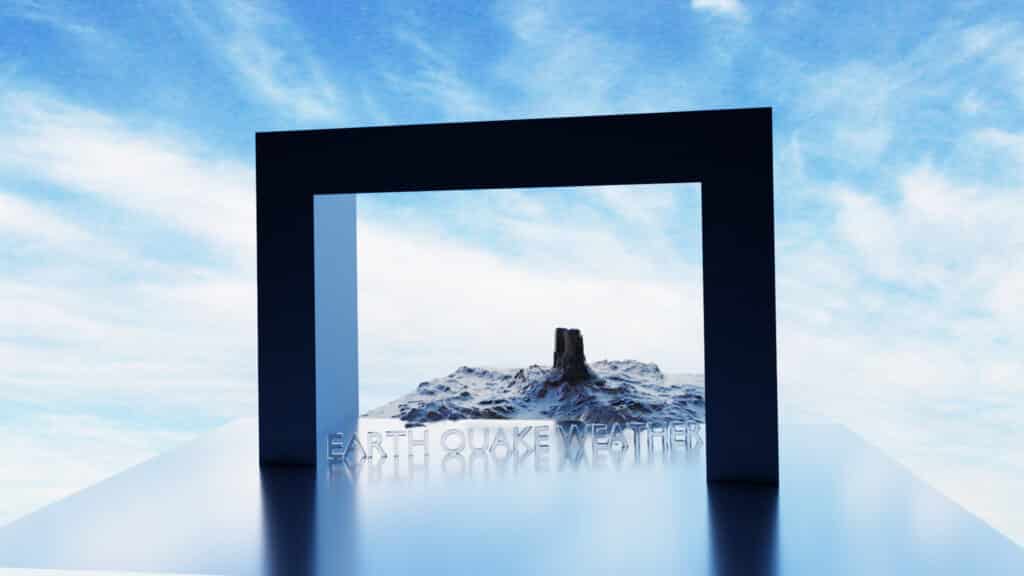 6. Dream collaboration and why?
It would be an absolute dream to collaborate with Sbtrkt and Sampha for the same reasons I mentioned above. I cannot stop listening to the music they've produced together. They both are the catalyst behind Earthquake Weather.
7. If you could play any festival, which would it be?
I would love to play EDC, Ultra, Tomorrowland because they spare no expense to give the audience an amazing experience. I appreciate that the producing companies of these festivals care about changing lives through unique experiences over the bottom line. Many of these amazing event producers such as Pasqual Rotella have lost a lot of money to be where they are and so I must give props where it's deserved. Hats off to all the amazing music festivals all over and across the world that keep propelling Electronic Music to the next level.
8. How do you get a track started? Tell us about your production process.
I usually start my writing process in my tiny recording studio by playing my guitar and jamming a bit until I come up with a catchy melody. I'll start looking for sounds and beats on Splice and utilize Arcade to dress up the idea a bit more. Firstly I would start by developing the hook. Doing this first allows me to find the direction of the song. I'll map out the song structure in my D.A.W and proceed to write the remaining lyrics needed to complete the song. I'll set up my microphone and record the vocals and guitars and bass guitar. Afterwards I'd send it to my producer Kristopher Escajeda to really refine the sound and get it ready for release.
9. Upcoming projects? What are you currently working on?
I currently have over ten plus songs in the works and looking to release one for late summer. I'm also developing a new music discovery podcast and youtube channel featuring up and coming EDM artists from all around the world called "Seismic Activity" which made perfect sense since my name is Earthquake Weather. The podcast and youtube channel should be up and running by mid summer 2021.
10. The relationship between a dj and the audience is crucial, and yet is seems to be a fragile one – how do you see the balance between giving the crowd what they want and treating them to something new?
Before starting off as a Dj I was a singer-songwriter in an actual band so I understand this dilemma perfectly. It really comes down to balance. You must listen to the audience and your own needs simultaneously and that takes practice. I find it works best by interweaving the classics with a little bit of new songs intermittently. That way you keep the fans happy and yourself content and not losing your artistic expression.
This interview was absolutely fun and I really want to thank the UFO network for taking the time and really digging into the inner workings of "You and I Forever" I look forward to sharing all my new projects in the near future.
Connect with Earthquake Weather