NORA EN PURE CELEBRATES WORLD OCEANS DAY WITH NATURE-INFUSED SINGLE 'AQUATIC.' ANNOUNCES PARTNERSHIP WITH OCEAN CONSERVATION ORGANISATION BENEATH THE WAVES
With nature at the core of her essence, South African, Swiss-based artist Nora En Pure has announced a long-term partnership with non-profit organization Beneath The Waves in order to help raise awareness and urgency for the conservation of our planet's oceans. Crafting a nature-infused single ahead of World Oceans Day on June 8 – 'Aquatic' is out now via Enormous Tunes.
Listen on Spotify
Setting an organic tone from the outset, Nora En Pure interlaces lapping waves with an array of enchanting instrumentals. Introducing an alluring bassline and vibrant samples, 'Aquatic' keeps listeners engaged throughout its duration and is another masterful slice of music from the undisputed Queen of deep house.
With her recent 'Oblivion/Thermal' EP still making waves since its release in April, 'Oblivion' remains within Beatport's Melodic Techno Top 10 Chart and has amassed almost 100k streams on Spotify alone. Teaming up with non-profit organization Beneath The Waves, Nora En Pure embarks on a new journey, aiming to use her platform to raise awareness and help the organization on their mission to conserve our oceans and their inhabitants.
Founded in 2013, Beneath The Waves (BTW) is dedicated to promoting ocean health by using science and technology to catalyze ocean policy. BTW specifically focuses on threatened species conservation and marine protected areas, with a deep affinity for sharks. BTW's work creates the conservation evidence needed to solve new or emerging conservation challenges, and they have built out a digital media lab that links video, storytelling and music, to spread awareness and provide easy linkages for brands and artists. Make sure to follow BTW on their socials below to be a part of the journey.
Connect with Nora En Pure
Facebook / Instagram / Twitter
Nora En Pure – 'Aquatic' is out now! via Enormous Tunes
See more of the best in new music and EDM music news by Soundrive Music >HERE<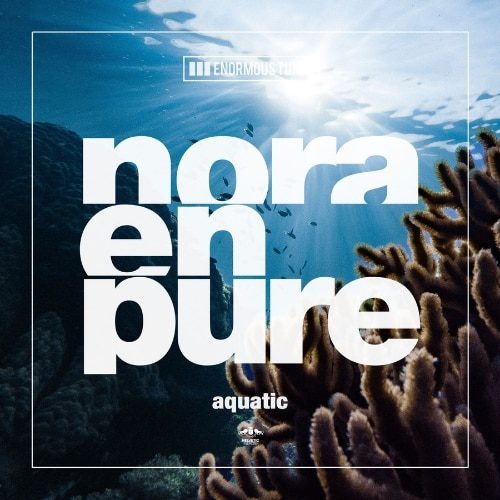 CEO's Darren Bezuidenhout & Jacques Julie are thrilled and excited to announce that we at Soundrive Music have officially been listed on the internet's number one blog directory Feedspot as 'Top 100 EDM Blog' at position number 12 globally! This is a huge accomplishment for us and we thank you, our fans & readers for all the love and support we have been given! For more EDM New check out this Page.