Snavs getting our festival mood back with new Future Bass single "Myth" on his very own Riotville Records
Multifaceted producer Snavs returns to Riotville Records with the festival anthem future bass tune, "Myth". The track is a classic Snavs future bass festival anthem, suitable for the big festival stages but still holding loads of melancholy, melodies and vibes. A balanced sound design the Danish producer has perfected and Snavs must be one of the most productive electronic artists out of Denmark, becoming an EDM godfather with his work as Snavs and his own independent label Riotville Records.
Listen on Spotify
"I'm really thrilled to release 'Myth' as it's a classic Snavs anthem that I really can't wait to play at a festival, I can feel the energy from the crowd!…. in my covid-19 dreams….. The vocal chops in the break is very mythical and together with the chords it creates a really unique vibe and soundscape. Hope you will enjoy!" – Snavs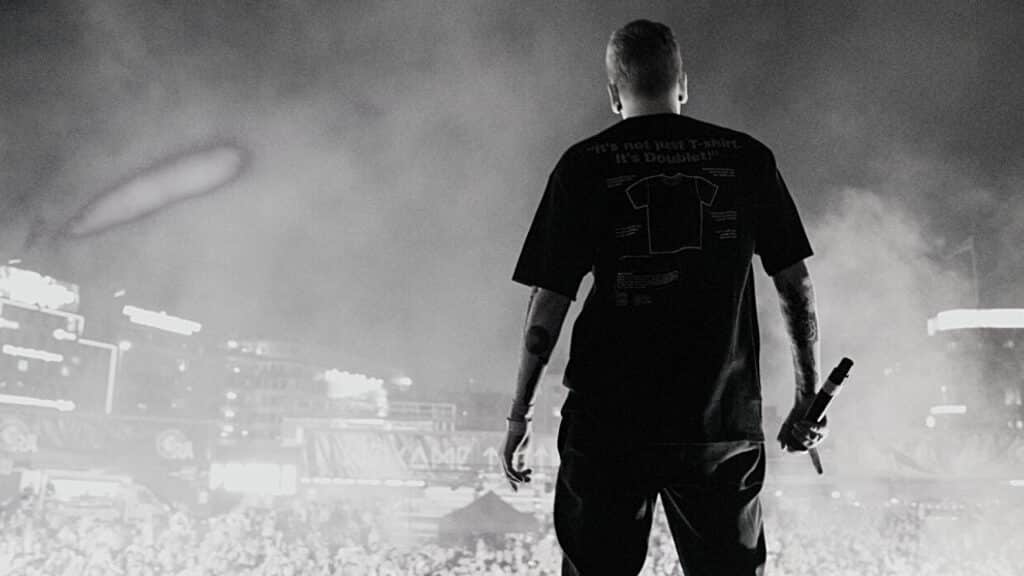 Having industriously worked his way up from the Copenhagen underground with an extensive stream of releases since 2013 (the release of his début EP 808%), Snavs released his very first full-length album, SS18 in 2018. A collection of thirteen monolithic songs tapping into loads of different genres, bringing the work of an impressive, particularly varied supporting cast to light and defining Snavs as an album artist. Between his album campaigns Snavs has held a consistent stream of high level singles on influential record labels as Diplo's Mad Decent, Monstercat, Barong Family and Spinnin' Records, and we have seen him garner acclaim and cut remixes for Martin Garrix, Yellow Claw, Tiësto and Galantis.
However, in order to retain the artistic integrity that is so integral to Snavs' work, he releases via his very own Riotville Records too. Like he did with his debut album, he released his second full-length album Opal via Riotville Records in 2020. Opal contained several bass anthems mixed with a bunch of more vocal driven songs, that showed new interesting sides of the Danish producer artist. The whole album campaign was surrounded in an amazing and unique visual universe.
Snavs is constantly pushing his creative boundaries, discovering new genres, exploring his soundscape and exploring alternative collaboration with sorts like Telos (a hardcore metal band), Ulf Scott (legendary Scandinavia rock drummer), Søren Buhl (member of alt-rock band Blaue Blume) and Karen Lassen (indie singer) to mention a few, with the cutting edge phrase connected to his name frequently.
Relentless tours have taken him to every corner of the Earth, taking in prestigious headline slots at legendary venues like Webster Hall (New York), Avalon (Los Angeles), Bootshaus (Cologne), WOMB (Tokyo), Pacha (Sydney), X2 (Jakarta), Scala (London), Capitol (Perth) and Atlas (Kiev), and prestigious festivals like Coachella, Tomorrowland, EDC Las Vegas, Eurosonic, Miami Music Week, Amsterdam Dance Event, Mysteryland and Roskilde Festival.
Connect with Snavs
Instagram | Twitter | Facebook | YouTube
Snavs – "Myth" is out now! via Riotville Records
See more of the best in new music and EDM music news by Soundrive Music >HERE<
CEO's Darren Bezuidenhout & Jacques Julie are thrilled and excited to announce that we at Soundrive Music have officially been listed on the internet's number one blog directory Feedspot as Top 100 EDM Blog at position number 12 globally! This is a huge accomplishment for us and we thank you, our fans & readers for all the love and support we have been given! For more EDM New check out this Page.