Genre-Bending Producer Tisoki Announces Debut Album '01953' With First Single "SENSITIVE (ft. Charity Vance)" on Monstercat
Multifaceted electronic producer Tisoki today announced the title of his forthcoming debut album on Monstercat, '01953'. Giving fans the first taste of the project, he released the impressive lead single, "SENSITIVE" featuring singer songwriter, Charity Vance.
Putting Tisoki's crossover abilities on full display, "SENSITIVE" draws on elements of downtempo, bass, and pop-leaning lyricism, with Charity's emotive vocals tying together the introspective complexities. '01953' is an ode to the small town Tisoki grew up in – Wymondham, UK – as the number sequence is a direct callout to the area's postal code.
Listen on Spotify
Tisoki shares, "I'm super excited to have this be the first single from my debut album, it really encapsulates the overall feel of the record and I'm so stoked to have an incredible vocalist like Charity on it!"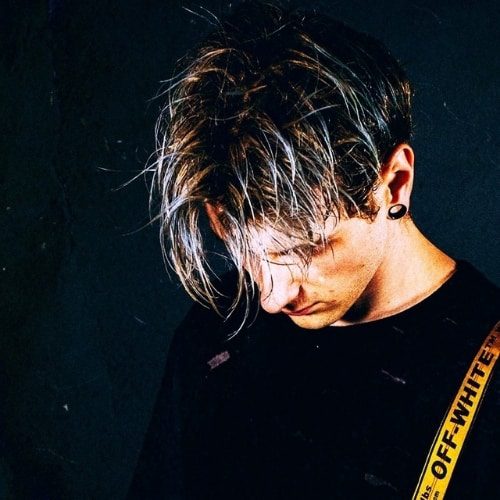 Charity Vance adds, "The qualms of being open and vulnerable outweigh the comedown of unrequited love. That's what "SENSITIVE" embodies to me. Everyone's been there. It's always better to be sensitive even if you get burned. Brad (Tisoki) has been a good friend for a few years now and that's why this song came together effortlessly. It was the only session I did in- person in the midst of quarantine." 
Unable to leave SoCal during the pandemic, Tisoki's urge to reconnect with his UK roots and lean into new sonic styles resulted in a collection of unexpected songs that feel raw and nostalgic. Reflecting on the last decade of his career, he's earned support from household names like DJ Snake, Skrillex, and Excision, as well as collabs alongside Grabbitz, Borgore, and Crankdat to name a few. His musical influences stem from his early years of playing in rock bands, which equipped him with versatile performance chops that have landed him on global stages from Red Rocks to EDC Las Vegas.
Connect with Tisoki
Instagram | Twitter | Facebook | YouTube | Spotify
Connect with Charity Vance
Instagram | Twitter | Facebook | YouTube | Spotify
Tisoki – 'SENSITIVE' (ft. Charity Vance) is out now! via Monstercat