Skytech is back in action with his new single 'Lose Control' for which he recruited fellow Polish producer Fafaq and award-winning Finnish musician Saga Bloom.
The track boasts Skytech and Fafaq's signature high-energy sound with a driving bassline and bouncy synths, which are given a slight urban influence by Saga's spoken-word style rap vocals.
"Lose Control" stands testament to the genre fluidity of electronic music in recent years, where it has become fused with new and different sounds to create unique styles based on artist expression. The new release follows Fafaq's recent collaboration with R3HAB himself "Ringtone," while Skytech remains the most-streamed Polish artist on Spotify across all genres.
"I'm very excited about this collaboration. It marks the beginning of a new chapter for Fafaq and me as a duo as we set out to create our new sound for 2021. We've been working on a bunch of ideas lately, and soon you'll hear more of our works. They're groovier than ever. Hopefully, we'll release an EP towards the end of the year for this new side project. I'm super happy we're back in the studio together. After all, music is All That MTRS." – Skytech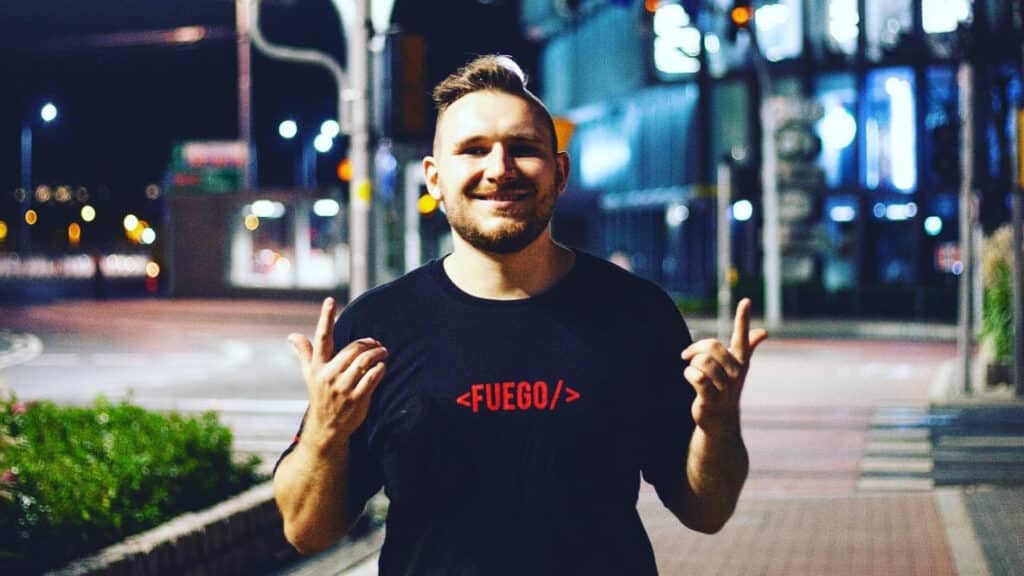 Mateusz Dziewulski – better known by his artist name Skytech – is already a household name in his home country of Poland, and the rest of the world is soon to follow. His name first appeared on the map when R3HAB discovered his original track "Tiger" and then helped Skytech put final production touches on it, proving to be a winning team after "Tiger" skyrocketed to over 100M streams on all platforms.
Since then, the two have worked on numerous tracks together via the CYB3RPVNK imprint, such as "Fuego," "What You Do," "Hyperspace," "Starflight," and more, fusing their sounds to make music that is club and festival-friendly while never sacrificing substance and soul.
Fafaq first erupted onto the scene in 2015-2016 with a series of popular releases on Spinnin' Records, including "Tiger" with R3HAB, "Fever" and "Indigo" with Yves V, and "Pillowfight" with Bassjackers. His singles "Stay" and "Teenage Crime" were featured as the main theme of Tomorrowland Unite 2017 and Tomorrowland Winter 2019 after-movie.
Fafaq returned after a long hiatus last summer with "I Want That House," re-establishing himself as a force to be reckoned with. CYB3RPVNK is off to a strong start in 2021 with releases from talented producers, so keep an eye out for more music from your favorite and new artists coming soon! For more of the hottest & latest in new electronic dance music and EDM news only at Soundrive Music!
Listen on YouTube
Connect with Skytech / Fafaq / Saga Bloom / CYB3RPVNK:
Skytech: Facebook | Instagram | Twitter | Spotify
Fafaq: Facebook | Instagram | Twitter | Spotify