NOVECENTO is an Italian DJ / Producer with Spanish origins and was born on March 1994 in Milan. He studied at SAE institute of Milan. After his diploma, he started his career as a DJ and Producer. Since then his music has been supported by heavyweights such as Bob Sinclair, Miguel Bastida, Tim Baresko, Cid, Mason Maynard, DOD, Riva Starr, Italobros, Lupe Fuentes and more.
EXCLUSIVE INTERVIEW
Tell us about the first track that put you on the map in the electronic scene and the journey since. How did you get started?
My first ep came out on In The Loop when I was 23, the title of the ep was the title of the first track 'Enigma' that I have tattooed on the left side of my ribs. When I signed almost I did not believe it seemed possible, because it was one of the first labels I sent my demos to. My sound varied a lot from 'enigma' to now.
Tell us about your latest project 'Don't Sleep'
Don't sleep was born by chance, me and Erik spoke by phone and we talked about doing something together… he immediately sent me some stems of a groove that he had thrown down a couple of days before and and i started working on it non stop because i liked the groove and it gave me good sensations. In the space of 2 days I sent him the first draft that he liked a lot and from there after a couple of my and his retouches we mixed and mastered it. The weeks after I used it in some parties, the track was very liked, when i used to play the track i use to saw all the people jumping and then we thought it was valid and we have turned immediately to Knuck label which is a label that I work with often and I know that they would have known how to enhance the track in an appropriate way.
Listen on Spotify!
Tell us something we wouldn't normally find out about you?
I almost never listen to electronic music outside of my work (studio, djing) I listen mainly to rock, rock n roll and big rap artists like Biggie & 2pac.
What single night out has been most memorable for you as a dj and producer?
As a DJ definitely the first time I played as a guest at Papagayo beach club in Tenerife in front of many people was crazy … a unique emotion and a crazy adrenaline for the whole set. As a producer bob sinclair playing my latest release 'don't sleep' in his radio show show was crazy.
Give us the name of one track that never gets old for you no matter how many times you listen to it?
Sympathy for the devil by the rolling stones i have listened to it billions of times and could listen to it as many times… whether I'm sad or happy when I listen to it it gives me a peace of mind and an indescribable charge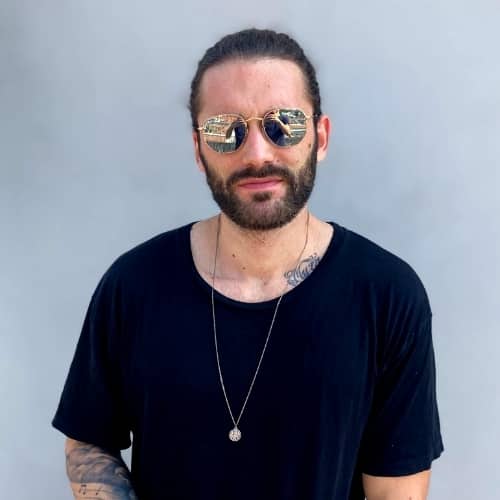 Dream collaboration and why?
With solardo. the sound that I'm trying to bring to the people now is not the same as Solardo, but they were the first models that inspired me since I'm in the electronic music so my dream collab is definitely with them.
If you could play any festival, which would it be?
BPM Playa Del Carmen in Mexico because besides the name of the festival i think it is situated in one of the most beautiful frames in the world.
How do you get a track started? tell us about your production process
I have 2 approaches… the first one is purely casual, I throw down ideas, loops, recordings and jamming a little with the sounds…. if at the end of the day something good comes out I work on it, if not I throw it all away and the next day I re start from scratch. The second approach is 'I have an idea in my head' and I throw it down on Ableton not taking care about EQ and premix to not lose the inspiration.
Upcoming projects? What are you currently working on?
I'm working a lot in the studio at the moment due to this strange period… I have several collaborations in progress and very cool upcoming releases that I can't wait to share.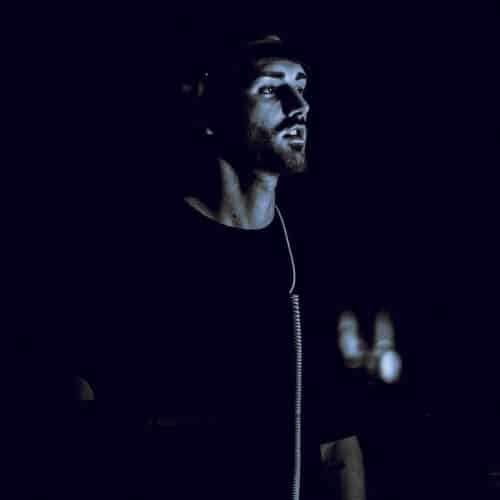 The relationship between a dj and the audience is crucial, and yet is seems to be a fragile one – how do you see the balance between giving the crowd what they want and treating them to something new?
Djing is very easy for me, I never prepare my sets… I have many different folders on my usb and I let myself be guided by the emotions that I feel. as a producer it is undoubtedly more difficult. first of all i make music that i can play in my shows, this is the most important thing. I try to have little 'distinctive traits' like keeping the bass unfiltered in the breaks for the first 16 bars and and then I try to set my tracks with very groovy and underground bases with some vocals on top.
Connect with NOVECENTO
Facebook / Instagram / SoundCloud