Italian DJ & Producer UKN joins UFO Recordz for brand new Tech House release and debut on the label 'Cala Vida' out now on all streaming platforms!
Listen on Spotify!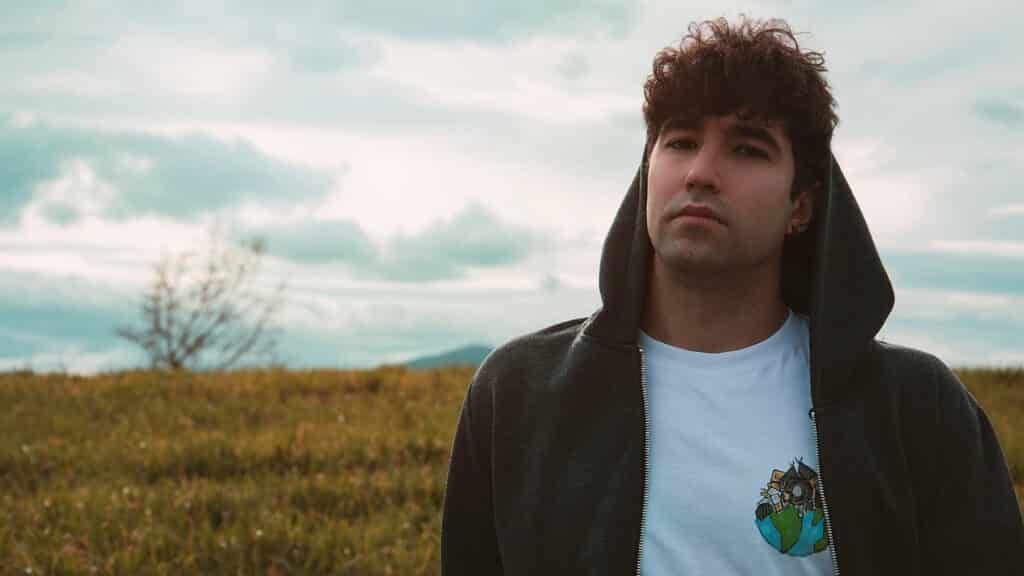 EXCLUSIVE INTERVIEW
Tell us about the first track that put you on the map in the electronic scene and the journey since. How did you get started?
The first artists who approached me to electronic music were Skrillex with his energetic dubstep and Avicii with his catchy melodies When I first heard "Scary monster and nice sprite" I said "Sick! that's cool! I want to understand how he did it and see if I can do it too ". From that moment I started to get interested in production making mistakes after mistakes until I came up with something good; every step I was always trying to improve and learn new things.
Tell us about your latest project 'Cala Vida'
In this last period I got very close to the pop / chill house genre and I started working with many singers for new collaborations, to find a more original sound that can be heard at any time.
Tell us something we wouldnt normally find out about you?
I am very interested in the social media and management side; I love being a producer but also understanding what is behind the organization of an event, the creation of a collaboration, the contacts and management of an artist in all aspects of his career. it's important share this passion with other people and find someone to help you; but trying to understand how this world works is certainly more interesting and stimulating.
What single night out has been most memorable for you as a dj and producer?
Probably the first time I played, although I knew how to use a mixer perfectly at that moment I didn't even remember how to load a track; and as a producer I could tell you the first time that a big youtube channel re-shared my remix; but i think the most memorable is the period when i learned to make music professionally so that people liked and followed what i did.
Give us the name of one track that never gets old for you no matter how many times you listen to it?
The first I think is "Middle" by DJ SNAKE, every time I hear it and as if is the first time. Also "Stay the night" by ZEDD He is one of the best producers of our time, and every song of him always gives us emotions!
Dream collaboration and why?
There isn't a single producer or singer, but I would like to collaborate with many artists! with the time my tastes have changed but currently I would love to do something with The Chainsmokers or DJ Snake and have a singer like Due Lipa, I love her voice!
If you could play any festival, which would it be?
Absolutely Tomorrowland, I visited it in 2019 and it was one of the best experiences of my life, the atmosphere and the contact between DJ and audience is amazing, it involves you in every little detail.
How do you get a track started? tell us about your production process
Usually the idea starts in my head and I try to throw everything on the "DAW" before it turns into a boring thing. Listening to a lot of different music helps me a lot to recognize the sounds and to be able to adapt my style to each track. The first thing I pay attention is the connection between kick and bass that they must give movement and be perfectly balanced for the listener.
Latest project? What are you currently working on?
I have a few surprises for this year, collaborations that will have to come out on important labels and singles that are very different from the music I usually produce, I can't wait to show you everything! In the next period there will be big news.
The relationship between a dj and the audience is crucial, and yet is seems to be a fragile one – how do you see the balance between giving the crowd what they want and treating them to something new?
The crowd is the power of a DJ! and a DJ is good when he has fun in what he does by involving the crowd, bringing them to the same level of emotion as him. At that point, experimenting with new genres and tracks during a DJ set becomes much easier, everything turns into one thing, you just need to find a balance.
Connect with UKN on Social Media
Facebook / Instagram / Twitter / SoundCloud
UKN – 'Cala Vida' is OUT NOW! via UFO Recordz