Hey Rob, thanks for chatting with us today! Tell us about the first track that put you on the map in the electronic scene and the journey since. How did you get started?
"Hi Guys, nice to meet y'all. I've been producing and DJing for over a decade now. I spent the first years focusing on performing/DJing. After I found out you can bring your sets to the next level with your own music I went to a music production school here in Amsterdam and you can find what happened after that on my Spotify page, haha."
Tell us about your latest project 'Dance Dance Dance.' What was the creative process like and how does it feel having support from mainstreamers Martin Garrix, Blasterjaxx, Firebeatz and Showtek?
"I was spending a lot of my quarantine time on Splice. After searching vocals on a hot summer day in the Armada studios, I came across this catchy female voice who just made sense. 'I Just wanna have fun clap my hands, turn around now and dance dance dance' we all miss packed dancefloors, late nights and having fun with friends right? It is always nice to get your song supported by big names, but i'm mostly happy to know there are people around the world vibing to my music. Fun fact; I used to work at an event company in Amsterdam and Martin Garrix, before he was a big superstar, always went to our parties and let me listen to his new music. I have a lot of respect for what he accomplished in life at such a young age."
Listen to Rob Black – 'Dance Dance Dance' on Spotify
Tell us something we wouldn't normally find out about you?
"I never actually finished music production school, haha."
What single night out has been most memorable for you as a DJ and producer?
"Oh wow, difficult one. I love going out, so I've spent a lot of time partying haha. But a couple of years ago I saw Cashmere Cat performing, at Lowlands Festival here in The Netherlands, and the way he built his set with only his own productions was simply amazing. I'm also a big fan of Dam Swindle, it's just so awesome that they can perform live as well. Other artists that overwhelmed me with their sets are Mall Grab, Floating Points, Claude VonStroke, Armand Van Helden, Job Jobse and many, many more."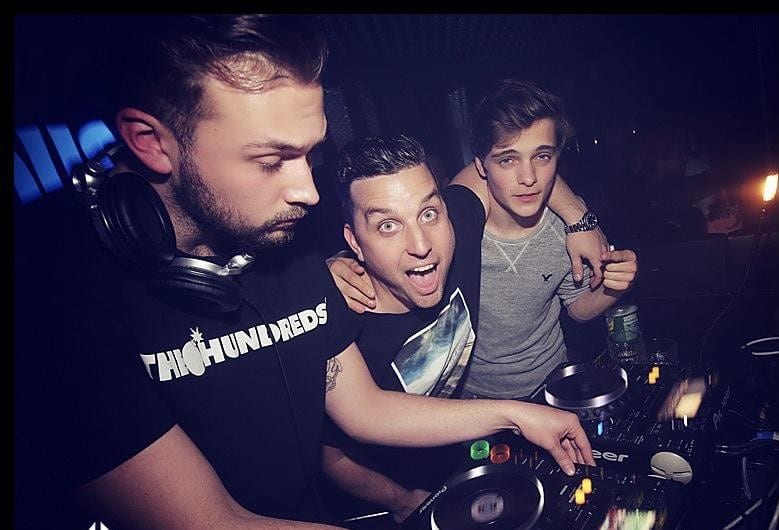 Give us the name of one track that never gets old for you no matter how many times you listen to it?
"Something About Us – Daft Punk. Such a beautiful song with everything in there."
What would you say would be your dream collaboration and why?
"Hmm, not asking me simple questions today he? Haha. I'm not sure to be honest. I think the coolest songs come from the most random collaborations so anyone that can bring a different sound to my studio is welcome. But, to give you some names that inspire me in the studio: Green Velvet, Claude Vonstroke, Dom Dolla, Wade, ANOTR, Skream, Will Taylor, Solardo."
If you could play any festival, which would it be?
"At this moment I would love to play at any festival, it doesn't matter where or with who, I need a rave! Haha, all jokes aside, I would love to travel again and share my love for electronic music around the world. Festivals like Glastonbury, Sziget, Lollapalooza, Coachella, Burning Man."
How do you get a track started? tell us about your production process.
"Every time I approach it differently. Sometimes I start with the break, looking for chords, bassline and a groove. But then the other day I started with an intro and just let me get sucked in the project."
Latest project? What are you currently working on?
"Like I said before, i've spent a lot of quarantine time in the studio, just like every producer I guess. So there are a lot of projects i'm finishing now that will be released this year. Really looking forward to that. I also started my own radio show called MAD [Music And Dance], just because I miss playing DJ sets I needed to create a platform for myself to express myself again. You can find the first episodes on my Mixcloud."
The relationship between a DJ and the audience is crucial, and yet is seems to be a fragile one – how do you see the balance between giving the crowd what they want and treating them to something new?
"I don't think there is a formula that always works to be honest. Just go with the flow and keep tracking your audience. But I will never ever play a song I don't like just to please a crowd."
Check out Rob Black's Latest Release 'Dance Dance Dance' on Armada Deep – Out Now on All Major Streaming Platforms! Download / Stream >HERE<