Soundrive Music had the awesome opportunity of chatting with EDM Legends and Super DJ & Producer duo, Blasterjaxx about their latest release Blasterjaxx & Shaih Maisel – 'One More Smile', future projects and more! Check out how our conversation went down below and connect with Blasterjaxx on social media platforms and stay up-to-date with the latest in new music, happening's and events!
Thanks for chatting with us guys! Huge fans here at Soundrive Music! Please tell us about that first track that put you on the map in the electronic scene and the journey since. How did you get started?
"Hi guys, thanks for having us here. Well, around the year 2012, we kinda by accident discovered a sound that got later known as 'Big Room.' We've had quite some essential tracks that all opened different doors for us, so it's difficult to pick one."
"In 2012 we released 'Where We Go' which opened the door to Tiesto, in 2013 we got invited by Hardwell in the studio and there we created 'Fifteen' which got huge dj and fan support at the time, also around that same period we released 'Faith' which hit platinum in a few countries so a lot has happened around our first years of releases."
A household name in today's EDM scene! 'Blasterjaxx' is very unique and interesting. Tell us what that name means and how you came up with it?
"There is no rocket science here, haha. We always dreamed big, and playing those huge festivals they held in the Netherlands back in the days was one of our goals. So with that in the back of our head, we wanted to come up with a name that sounds powerful, strong and defines the sound we stand for; also it had to be cool when being announced at the festival."
We have heard that you guys plan to release a brand new track on the 4th of September and apparently it strays from your usual style of production. We are so excited to hear it! Would you mind letting us know what to expect and how this song differs to previous Blasterjaxx releases?
"It's still Blasterjaxx but a few BPM lower. We just bumped into this covid19 crisis, and our minds weren't so much focused on releasing big room bangers around that time. Then the singer Shaih Maisel hit us up with this super edgy, raw vocal, which he sang for a friend who went through a very dark period in his life. Since Idir and I are emotional people, we felt this message and decided to accept the challenge to make a bit of a new thing out of it. No huge screaming drops but music that spoke to the soul."
Listen to Blasterjaxx & Shaih Maisel – 'One More Smile' on Spotify
Covid19 has really impacted the world as we know it and we doubt things will ever be the same. How has the pandemic affected you as producers and performing artists? Would you say it has given you guys the opportunity to focus on production and getting new music out there?
"Unfortunately, we've had quite some drastic decisions where we had to say goodbye to people in the team we worked with; this was very painful and took most of our creativity away for a while. Nevertheless, we wouldn't be who we are if we didn't go nuts in the studio to finish plenty of songs to put our minds on something more positive."
Please tease us with some information on any upcoming projects you are currently working on or have planned? What do you guys have lined up for your fans for the rest of 2020?
"Like mentioned before, we've worked our asses off in the studio to finalize some tunes that we've been working on for quite a while. We can't say too much, but it could be that the end of this year will have a lot of Blasterjaxx material on the streaming portals"
What gig or festival have you performed at that you would describe as your most memorable and why?
"It may sound cheesy but they all are in their own way. Ultra was amazing because of the atmosphere and playing on the livestream, which generated so much love and buzz, Tomorrowland and Tomorrowland Brazil were out of this world and indescribable. But also small club shows in Indonesia, China, South-America, Canada, and North America, they all have their vibes and memories, which makes it hard to define one."
As a producer duo, do you guys spend a lot of time together when you are not making music or performing? What single night out together would you say is the most memorable for you guys and why?
"Hahaha- well, when we started Blasterjaxx, we actually lived with the two of us on a 20 squire meter dorm, we slept in one bed (with pillows in the middle), we had no money, still studied and all the times after university we spend on making music in there. This has created a deeper bond than anyone could imagine."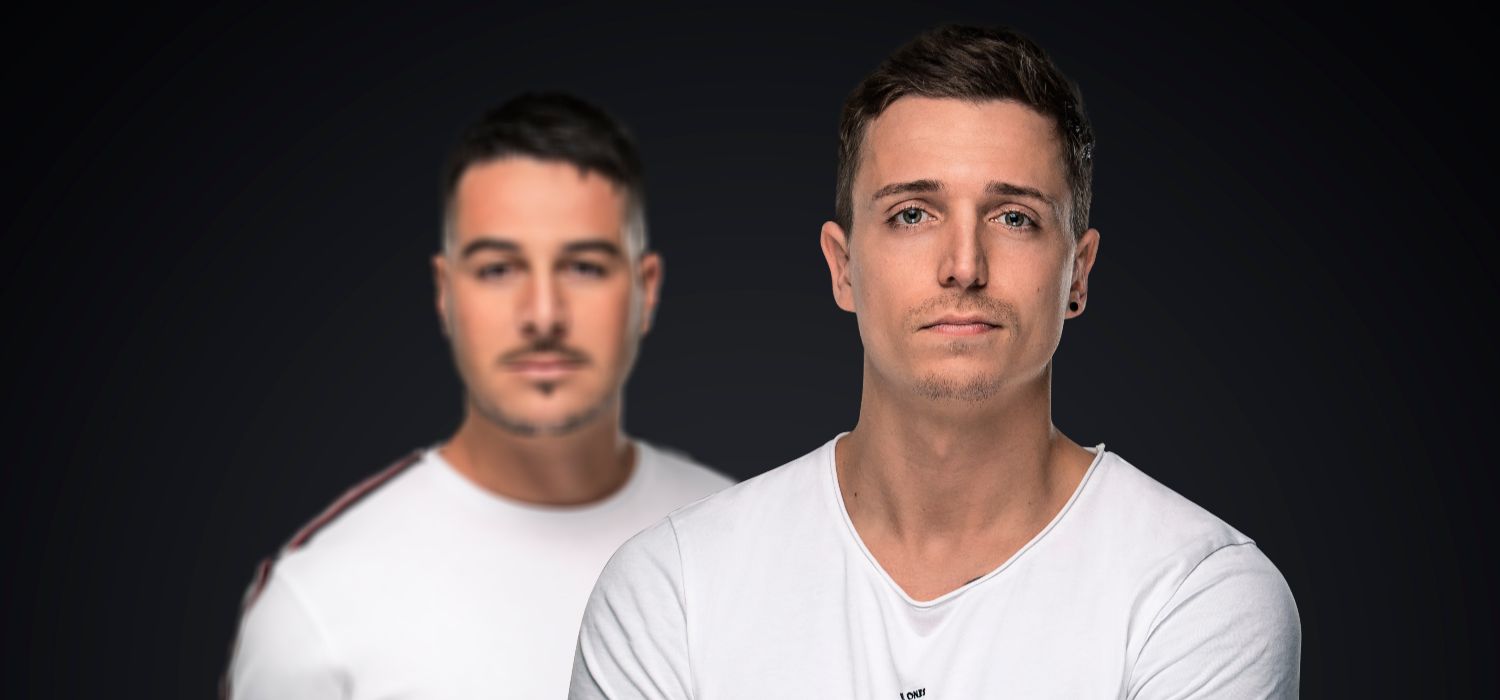 This is one of our favorite questions to ask. Please tell us something about you that your fans don't know. Surprise us 😉
"We both hate to eat mushrooms!!"
We all have that one favorite tune that always seems to hit home! Give us the name of one classic banger that never gets old for you no matter how many times you listen to it?
"Usher – Yeah, and The Eagles – Hotel California!"
How do you get a track started? Would you mind telling us a bit about your production process? How long does it take you to complete a track on average and do you ever get writer's / producer's block?
"We mostly start with a hook, so once we get that one, we build the whole rest of it around it. Sometimes it's the vocal, and sometimes it's an idea from where we begin. There is no real basic process for us. In the past, we've created 'Snake' and Mystica in two days, but since we're more critical on ourselves, it now takes us about 14 full days to finish a song."
Another one of our favorites! The relationship between the audience and DJ is crucial, and yet it seems to be a fragile one –  How do you see the balance between giving the crowd what they want and treating them to something fresh and new?
"In some way, we just feel what the crowd likes to hear. We always have to play your key hits because that is where people come for, but besides that, we want to touch them with a beautiful breakdown, or when we see that the kind of crowd is very mixed, we might also decide on playing a very commercial Blasterjaxx crossover set."
Would you mind sharing any words of wisdom or advice with all up-coming producers and artists that are trying to break into the mainstream EDM scene today? What was the best piece of advice you guys ever received?
"Don't follow trends, make whatever you feel from the heart, because being passionate about your music will eventually bring you where you want to go."
For more of the hottest & latest in new electronic dance music and EDM news only at Soundrive Music!
Blasterjaxx & Shaih Maisel – 'One More Smile' is Out Now on Maxximize Records – Download >HERE<
Connect with Blasterjaxx on Social Media Platforms