Soundrive Music are excited to announce an exclusive interview with Norwegian DJ & Producer powerhouse Mats Ronander better known as Funkin Matt. With his dominant presence in the EDM scene and releases on established record labels like Fjordin, HELDEEP, Fool's Gold, Spinnin' Records, Mad Decent, Dim Mak & Ultra Music to name a few, Funkin Matt is showing no sign of slowing down! In case you've missed it, be sure to check out Funkin Matt's latest release on HELDEEP called 'White House' out now. Read on and see what Funkin Mat had to say!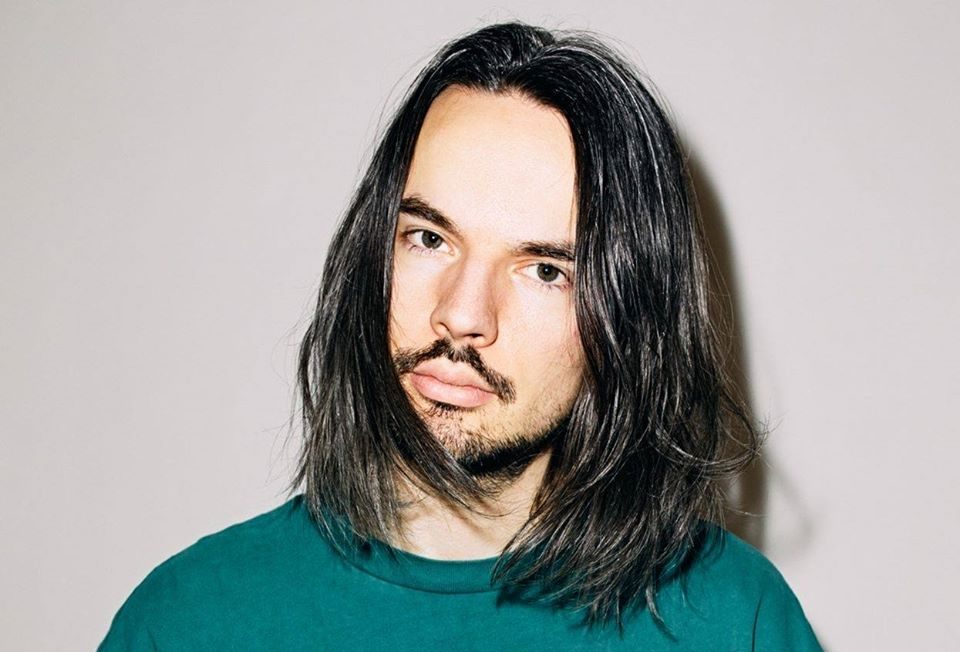 Tell us about that first track that put you on the map in the electronic scene and the journey since. How did you get started?
"My remix of Gregor Salto's 'Bouncing Harbour' is what kicked my career off. It became a big club hit in The Netherlands, so I started playing gigs there and released a lot of music on Sidney Samson and Gregor's label Samsobeats. At the same time I was doing a bachelor in branding here in Norway though, so I didn't really think I was doing this as a full time career at the moment. In 2011 I started my own label Fjordin with Gregor, with the biggest track on Fjordin being Elephant which I released in 2014. Since then I've released music on Fool's Gold, Mad Decent, Spinnin, Dim Mak, Ultra, Musical Freedom, Heldeep, Armada ++ and I've played all over Europe all the way down to Zimbabwe and over the sea to San Francisco and San Diego. I really hope to get back into touring my music again and meeting fans around the world."
Tell us about your latest project 'White House' on Heldeep?
"It's a high energy, bright, sparkly, funky track that's just pure fun and childish euphoria. It has some nods to my former sounds earlier my career, but in a fresh new way."
What single night out has been the most memorable for you as a DJ and producer?
"Playing my first gig abroad back in 2007. I was playing at Escape in Amsterdam, it was Quintino's birthday and I think I was playing after Afrojack. My biggest gigs previously was like 100 people back home in Norway, so I was feeling the pressure for sure, but it was an amazing experience. Gregor and Sidney showed me around town and it was a new world that opened up, nothing like the clubs I was used to. I will never remember that trip as a young 20 y.o. Kid from small Norway."
Tell us something we wouldn't normally find out about you.
"I love to cook and I'm a nerd when it comes to craft beer, natural wines and coffee."
Give us the name of one track that never gets old for you no matter how many times you listen to it?
"Donald Fagen – I.G.Y. Soundtrack of my childhood and sounds beyond amazing for the time it was made."
Dream collaboration and why?
"Faithless, my mind was blown back in 96 or so when Insomnia dropped, and it really fueled my love for dance music. Would be dope to go full circle and do something with them, Maxi Jazz on vocals and Sister Bliss/Rollo on synths!"
If you could play any festival, which would it be?
"There's tons of cool festival, but I think for my style I would connect with most fans at Tomorrowland."
"How do you get a track started? Tell us a bit about your production process. How long does it take you to complete a track on average and do you ever get writer's block?"
"I experiment a lot, some stuff turns into tracks, most stuff turns into harddrive fillers or maybe as loops for future tracks. Sometimes I start with a chord progression, sometimes it's a lead and a bassline and sometimes just a drum groove. I don't have a specific process, I feel that just makes thing more generic. I would say on average I use about 1 month though. Where a lot of that time goes into testing different ideas, fine tuning my mix etc. Writer's block, yes every now and then. Inspiration is on and off, you just gotta show up every day and do your best."
Latest track / EP? What are you working on currently? Tell us more!
"I'm working on lots of tracks at the moment, but next up should be a collab with my Canadian brothers Zeds Dead, that I did 'Feel So' with recently. I can't really say much more about that right now until it's official" 😉
The relationship between the audience and the DJ is crucial, and yet it seems to be a fragile one – how do you see the balance between giving the crowd what they want and treating them to something new?
"I've always been that DJ that gives them a lot of new and not that much hits, and mostly that's worked well for me, since I think a lot of people that go to see my shows are expecting my sound. That said I haven't done much in the US, I did a couple of shows there that went great, but I hear from other DJ's that there's a much bigger expectancy to play the big hits there, especially it has been so in Vegas. I imagine that the bigger of a star you are, the more people expect the hits, especially mainstage on the biggest festivals, niche artists like me are a different story I think."
Funkin Matt – 'White House' is out now on HELDEEP! Download >HERE<
Connect with Funkin Matt
Facebook | SoundCloud | Spotify | Instagram | Twitter