Born and raised in Rio de Janeiro, Cat Dealers are one of the biggest and most loved names dominating the Brazilian electronic music scene, with the duo cinching the 74th spot on the Top 100 best DJs in the World, according to British magazine DJ Mag.
Hey guys, so cool to meet you! Cat Dealers has been bringing out some awesome tracks lately – tell us about that first track that put you on the map in the electronic scene and the journey since.
"It has been a long way since we reach nowadays. Our first "attempt" (because we can't call it a track hahaha) was around 2013, but at that time we were only two beginners trying to figure out how a DAW works. Our first track that we actually released in public was around 2014, about one and a half years after we started producing. At that time we had another project!"
"Sunshine" featuring LOthief and Santti has hit almost 12 million streams on Spotify, awesome work! Did you expect this song to receive the global success it did when you were making it?
"Thank you! We did have great expectations on that one because we really love the track. But since it's more of a Radio/Pop track, we couldn't be sure of how this release was going to be! It's different from a club track that you can tell if it will work or not by the reaction of your crowd and also testing it in different places to see how the drop works."
Check out "Sunshine" below and add to your favorite playlists:

What single night out has been the most memorable for you as a DJ's and Producers?
"Can I answer this with a day out? For sure this year Brazilian's edition of Lollapalooza was really memorable! Our set was on the third slot of the day, and even that early the stage was packed! The energy was incredible and we were really sad when our set time finished and we had to leave hahaha, we wish we could have been playing there for hours and hours."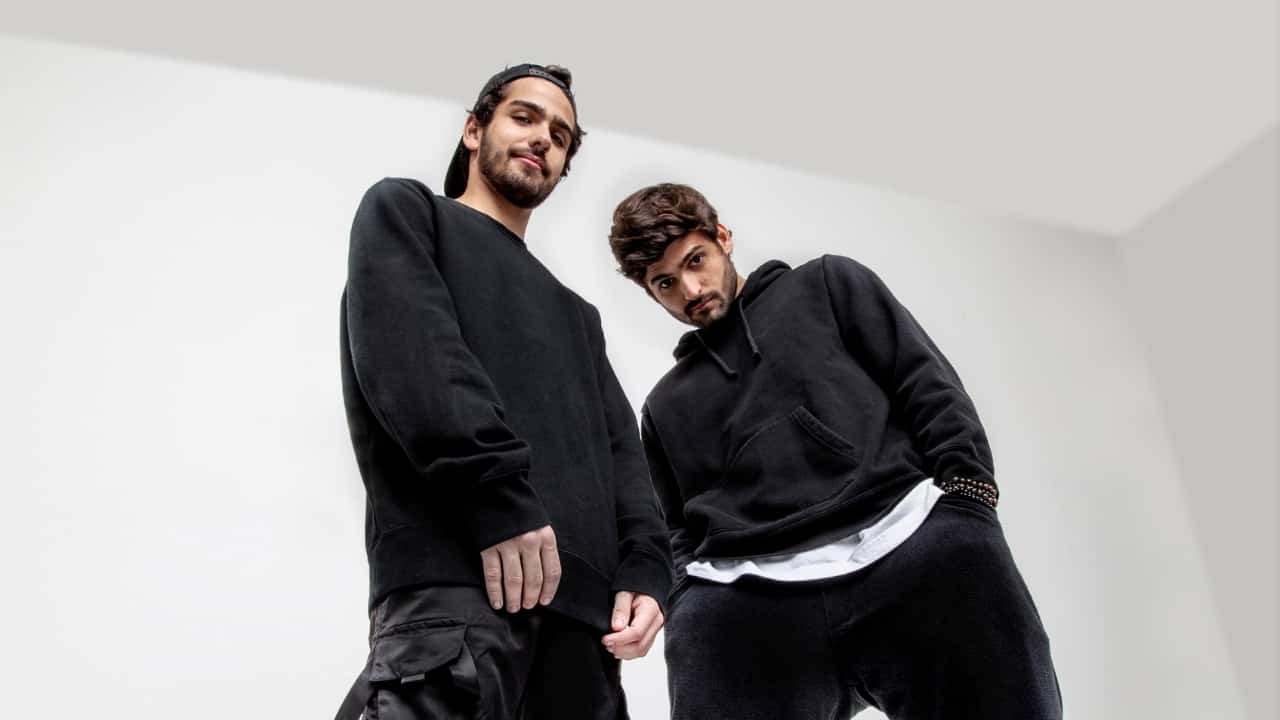 Being Brazilian, you guys must be football fans. How do you rate Brazil's chances in the World Cup and are you planning to go to any of the games?
"Yes we are. We think that the actual team is, by far, the best of the past few years. We, and all Brazilians, are really confident that we have great chances to win this year! Unfortunately, we think that it'll be impossible to go on any game, since we have a lot of upcoming gigs during this period. But we already went to a Brazil game on a World Cup … We were on the 7×1."
Give us the name of one track that never gets old for you no matter how many times you listen to it?
"We are huge fans of Flume's work, and his track "Never Be Like You" is definitely one of those."
Listen to Flume – 'Never Be Like You' on Spotify
Please tell us about what's next for Cat Dealers, what tours / upcoming events do you have in the pipeline?
"We are planning some big shows, but what we can tell for now is that we have our Asian tour coming in July, on this one we are going to visit Korea, China and Vietnam! We are also having an Australian tour in the end of the year! We have some festivals coming up in Europe as well, like the Medusa Festival in Spain."
"We have some great news for Mexico, South Africa, Europe and some others places that we can't tell just now hahaha! Here in Brazil we are confirmed in some of the biggest festivals of the country, and we are going on full mode in our Authorial Label Party, "Cat House"! We are really happy and excited with the upcoming events!"
How did you come up with the name Cat Dealers?
"This is the question that everybody asks! Basically our mother started to help animals NGOs and foundations to find houses for street/abandoned cats. She started to bring them to our house until they found somewhere else to go, and it started doing really well with a lot of adoptions"
"But when we realized, we had 10 cats in our home and they ended staying there, and my mother now loves them more than she loves us hahaha. Now, the name comes from a joke, because always when we receive visits at home, the first thing that they say is "OMG, how many cats you guys have". And we always answer "10…Do you want one?" That's why "Cat Dealers"!"
How do you get a track started? Tell us a bit about your production process. How long does it take you to complete a track on average, do you ever get writer's block and who has been your favorite Collab?
"It depends on what's the style of the track. Normally on a club track we start by the drop, and on a Radio/Pop track we probably go first on the break. Normally we start a track finding a good vocal sample that we can chop. We also like to start trying to make a good chord progression. For the radio ones we normally start with a vocal idea and work around it. The time to finish a track depends on what track it is. For example, "Your Body" took us 3 days."
"But normally we take something around 2 weeks. Especially because we are working on multiple tracks at the same time! We do get writer's block sometimes, and it sucks. But at that time we try to figure out the best way to get inspired. Sometimes with collabs or even cleaning our sample library and searching for new ones. Favourite collab? That's hard! But we really enjoyed working on "Gravity" with Evokings, and Sunshine with LOthief and Santti!"
Tell us more about the EDM scene in Brazil, who are the up and coming artists / producers coming out of your country at the moment?
"The EDM scene in Brazil is growing a lot! We have great producers over here. We are really enjoying the new Evokings and JØRD tracks! You must check them out!"
Fan question – "We have got to know – who does The Whistle on "Sunshine"?"
"Santti is a complete producer. He sings, produces and also is a professional Whistler hahaha!"